Well, I figure that in the spirit of the forum refresh initiative I will attempt to help enrich the content of this board and hopefully inspire some people to take-on projects to help restore and preserve the old school BMWs.
Background:
I purchased this 2000 M5 on a whim because it drove beautifully, the clutch held well, it just had a good amount of the common items done (Front Suspension Refresh, Giubo, Timing Chain Tensioner, Power Steering Hoses, Fuel Pump and Relay etc) and it passed my inspection. I already had 4 cars, 3 of which were BMWs, so why not just go ahead and confirm that I am a whack-job for my neighbors?!
As great as the car was when I bought it I knew that it needed a good amount of work, both cosmetically and mechanically, to get it up to my standards. Gabe, you may have seen this run through the Tempe shop when someone else ordered a PPI (thanks dude that got scared off!).
Anyway, I've gone through and gathered/compiled most records, build sheets etc and placed them in chronological order in order to easily track and document the history.
I utilize both paper receipts and digital format as well as an Excel spreadsheet that contains the exact part names/numbers, their location (grouped similar to RealOEM) and the prices that I paid, by vendor, to arrive at a total cost of ownership that includes the purchase price.
List of Items Done:
Cooling System:
Temperature Sensor, Coolant
Lower Water Hose (Rad to T-Stat)
Hose Clamp L=47-54MM
Adjusting Pulley with Lever (Waterpump/Alternator)
Hydraulic Belt Tensioner (Waterpump/Alternator)
Door Lock Actuators:
Driver Rear Door Lock Actuator
Passenger Rear Door Lock Actuator
Door Trim & Panel Clips:
Door Clip (Panel to Body)
Door Clip - Yellow (Panel to Body)
Front Door Aluminum Trim Fastener (Female)
Interior Trunk Lid Light
Driveline:
Rubber Mounting (Trans)
Hex Nut with Plate - M8 (Trans)
Hex Nut with Plate - M8-ZNS3 (Trans)
Gasket Ring (Exhaust)
SQUARE NUT M8 (Exhaust - Optional, Recommended)
Knurled Bolt (Exhaust - Optional, Recommended)
Reman Driveshaft - Type 3 *
Centering sleeve (Front of DS)
Hex Bolt - M14X1,5X73 (Front of DS)
Collar Nut - M14X1,5 (Front of DS)
Butyl Cord Terostat 2460 - 190MMX20X8MM (CSB)
Hex Nut w/ Ribs - M10/SW16 (CV Joint)
Washer-Gasket - VL-107 (CV Joint)
Transmission Crossmember
Screw Plug with O-Ring - M22X1,5-ZNS3 (Rear Diff)
* Plus $150.00 core deposit (refundable). No specified timeframe for return, at your earliest convenience.
Misc.:
Door Trim Grommet (Outside)
Roof Rail Clamp - White
Roof Rail Clamp - Black
Adjusting Element, Headlight
Shifter Refresh:
Hydraulic Clutch Line
Bearing, Shift Lever
Plastic Washer 10X16X0,9
Securing Clip
Tires:
Front - 245-40-18
Rear - 275-35-18
4-Wheel Alignment
Windows:
Regulator - Left w/ Motor
Regulator - Right w/ Motor
OK, that is enough of that.... here are the pictures.
Before: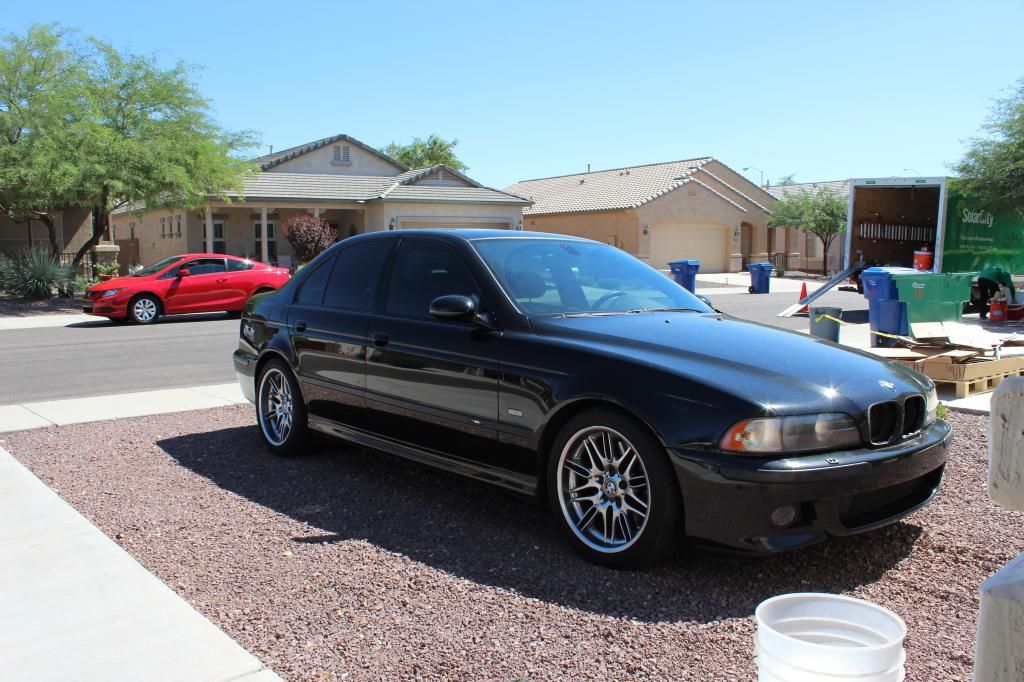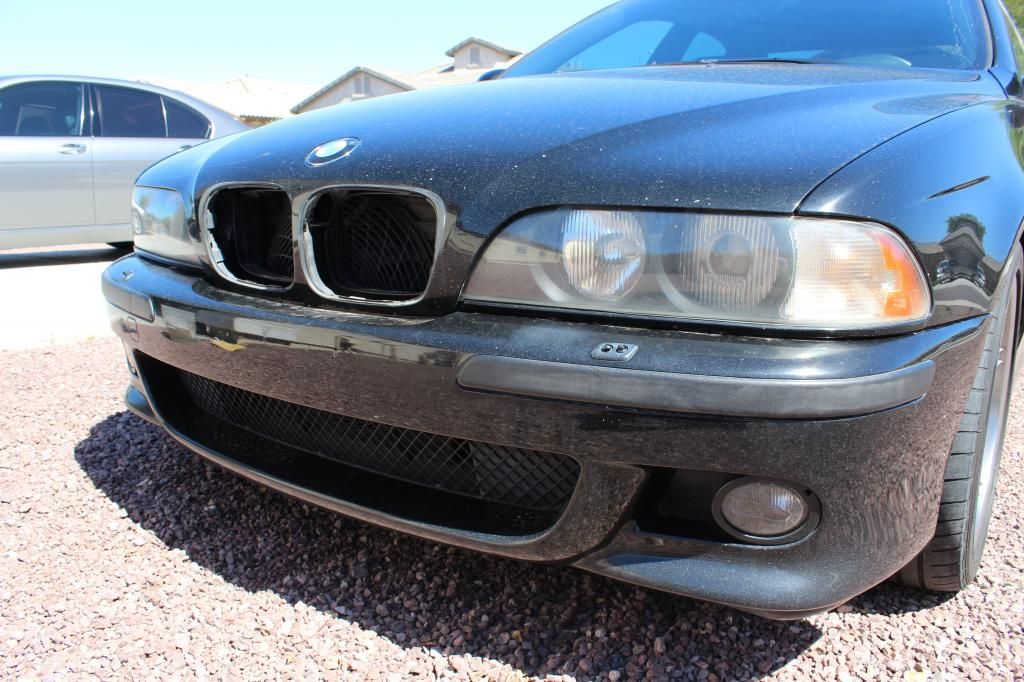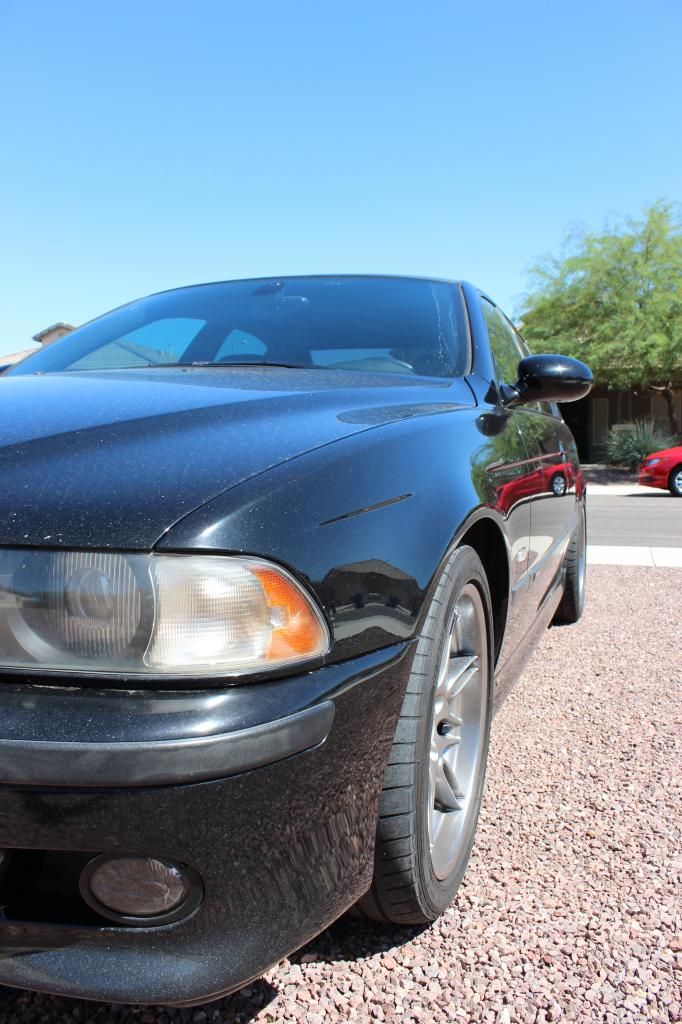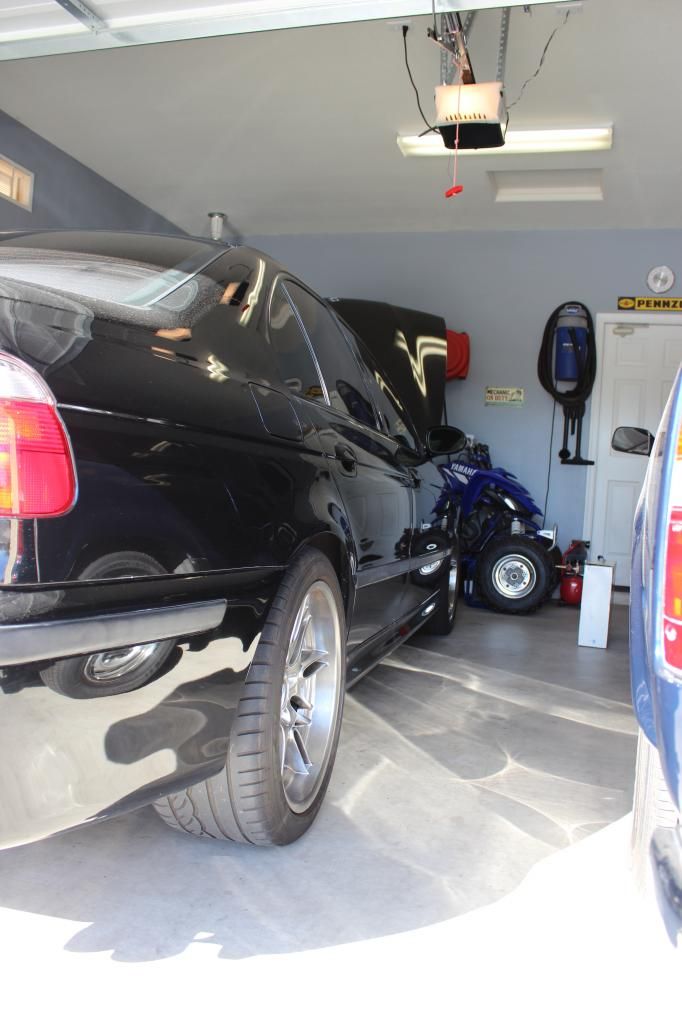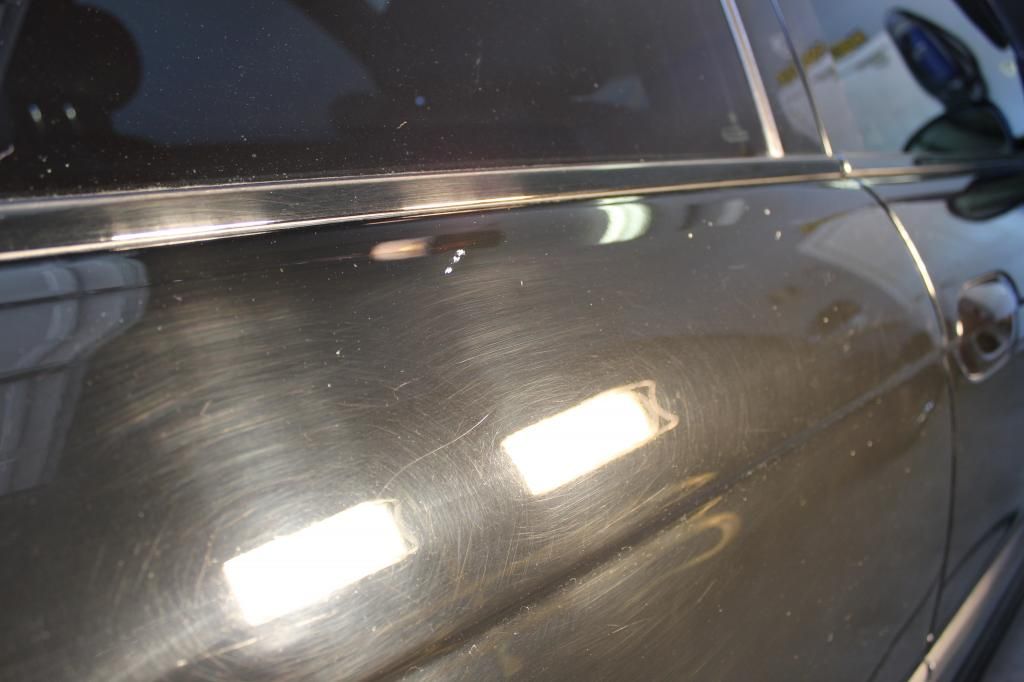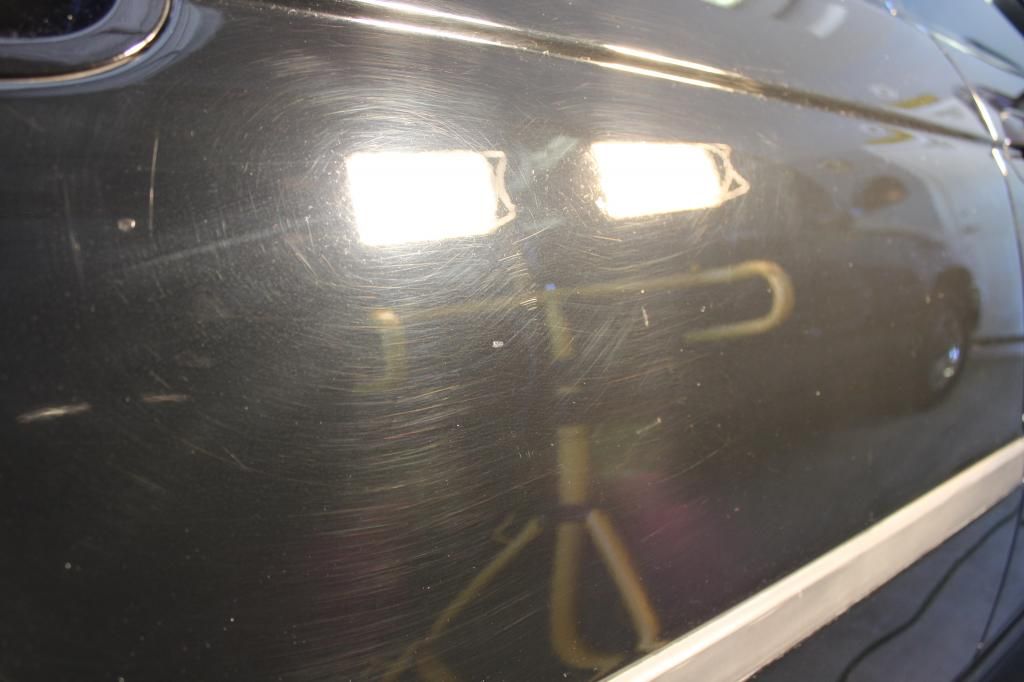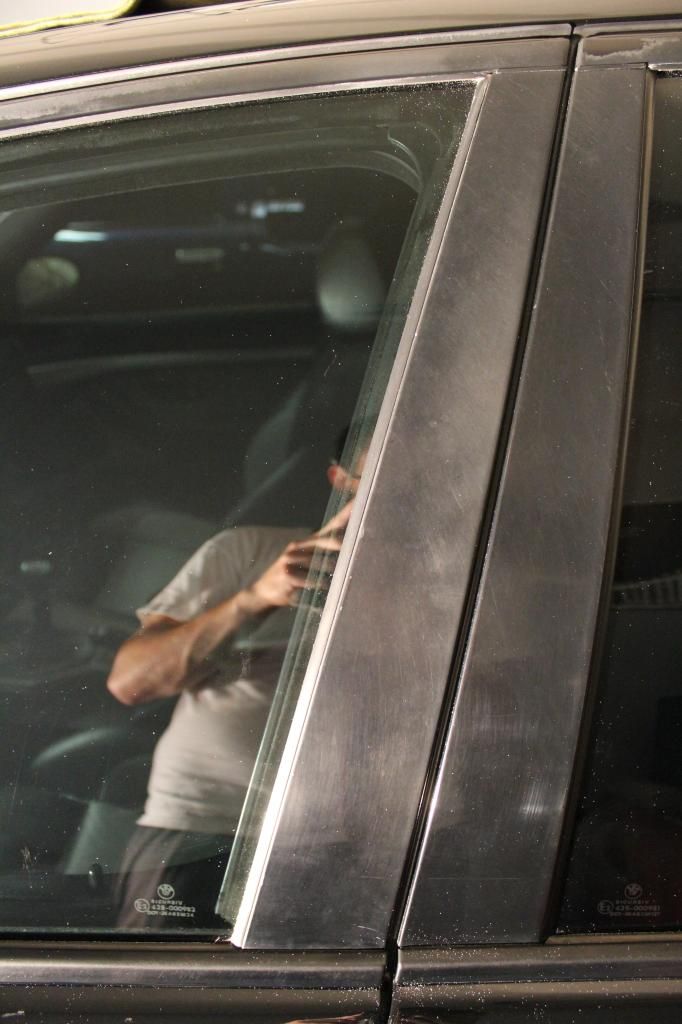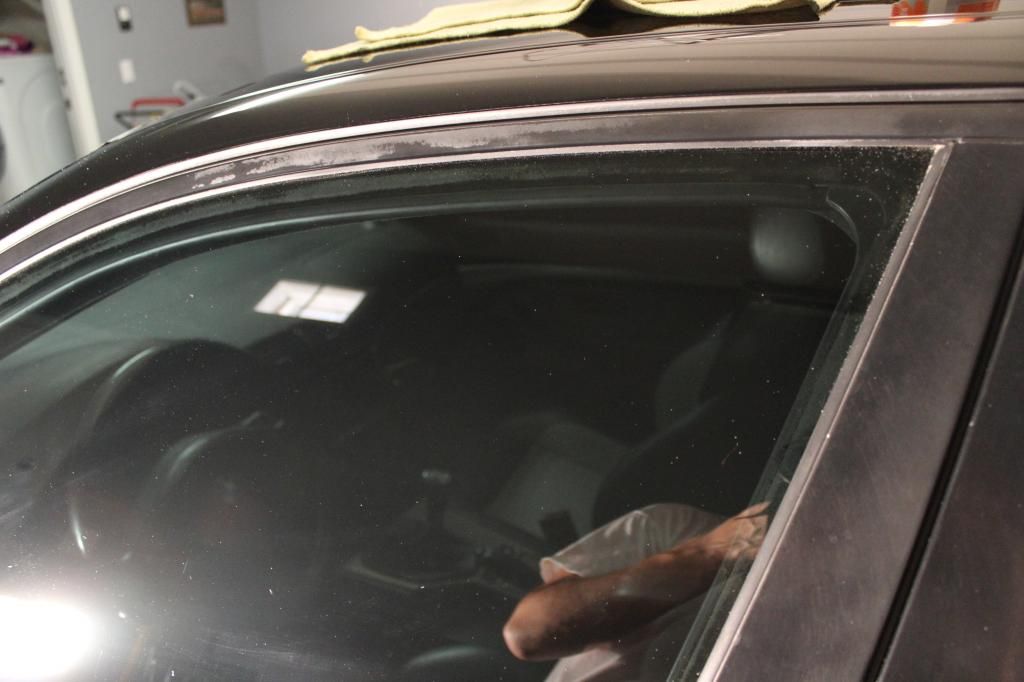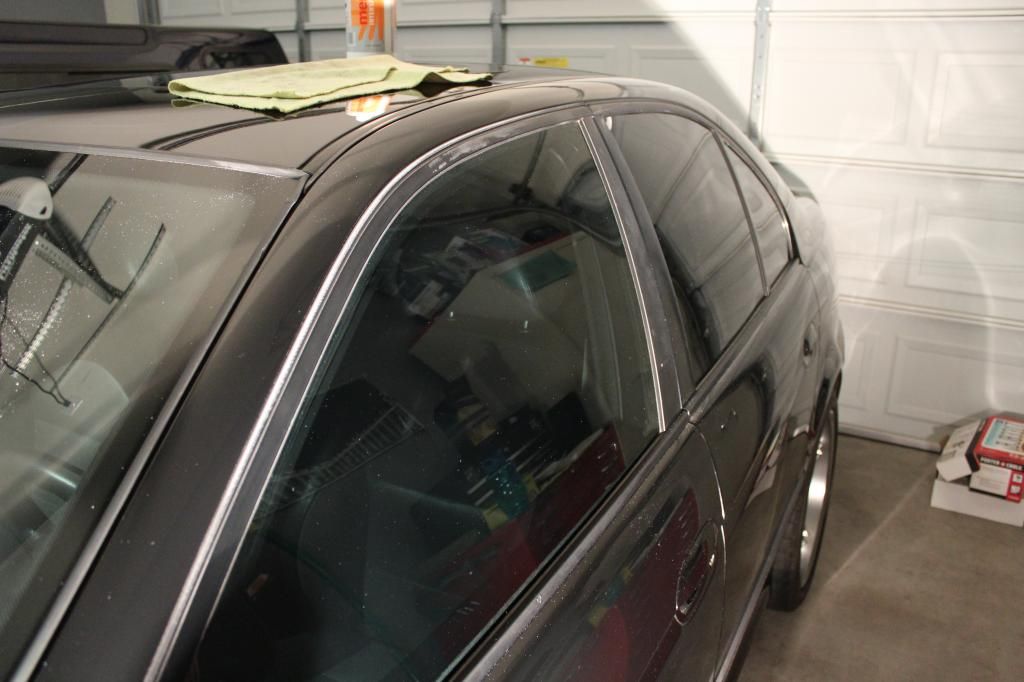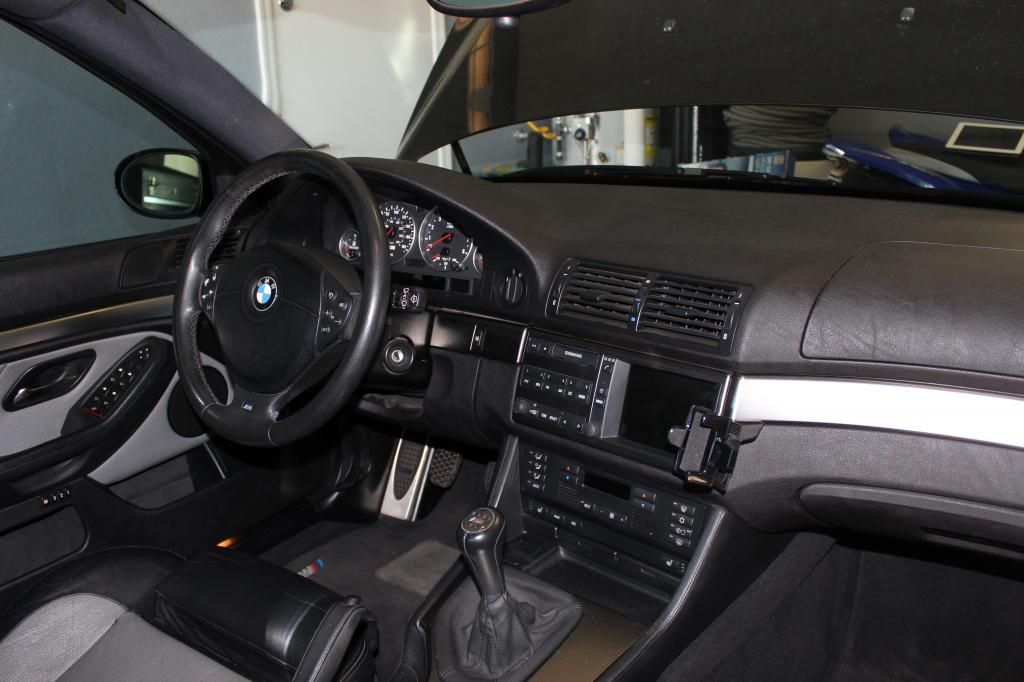 ---
OK, here's how I get down;
Products Used (in order):
Exterior:
Porter Cable 7424XP Dual Action Polisher
Meguiar's Gold Class Car Wash
Meguiar's Smooth Surface Clay Kit
Menzerna Intensive Polish (with Lake Country 5.5" CCS Orange/White Pads)
Menzerna Final Finish (with Lake Country 5.5" CCS Gray Pad)
Meguiar's NXT Generation® Tech Wax® 2.0 (with Lake Country 5.5" CCS Red Pad)
Interior:
Leatherique Prestine Clean
Leatherique Rejuvinator Oil
Leather Brush and Applicators
During: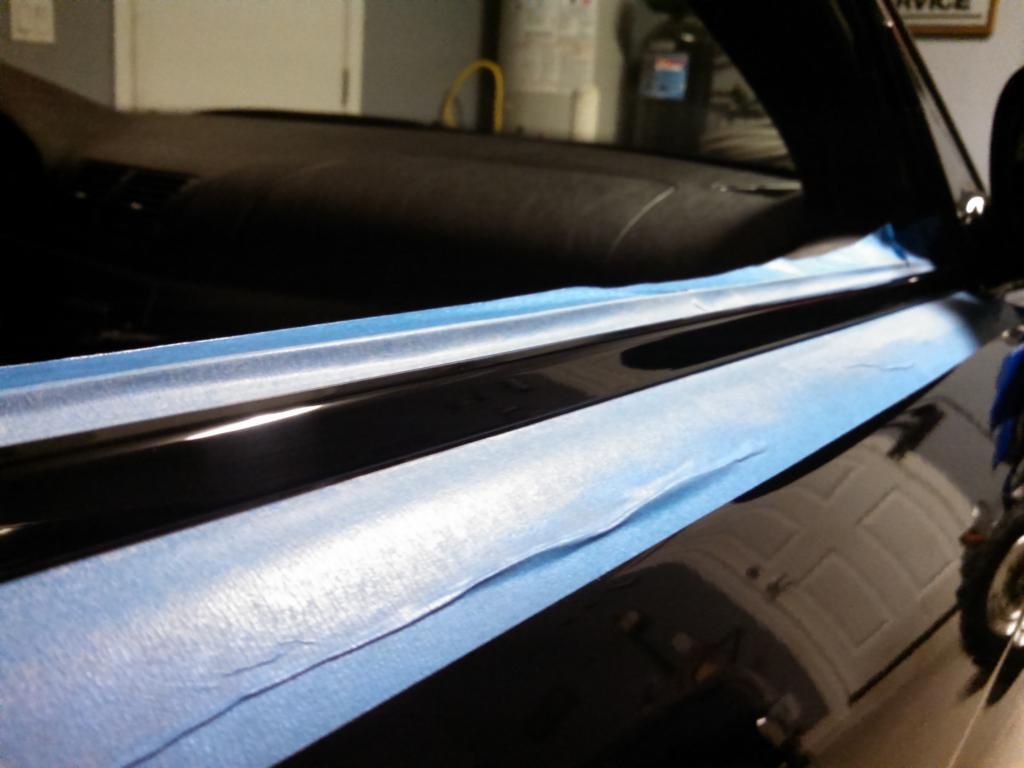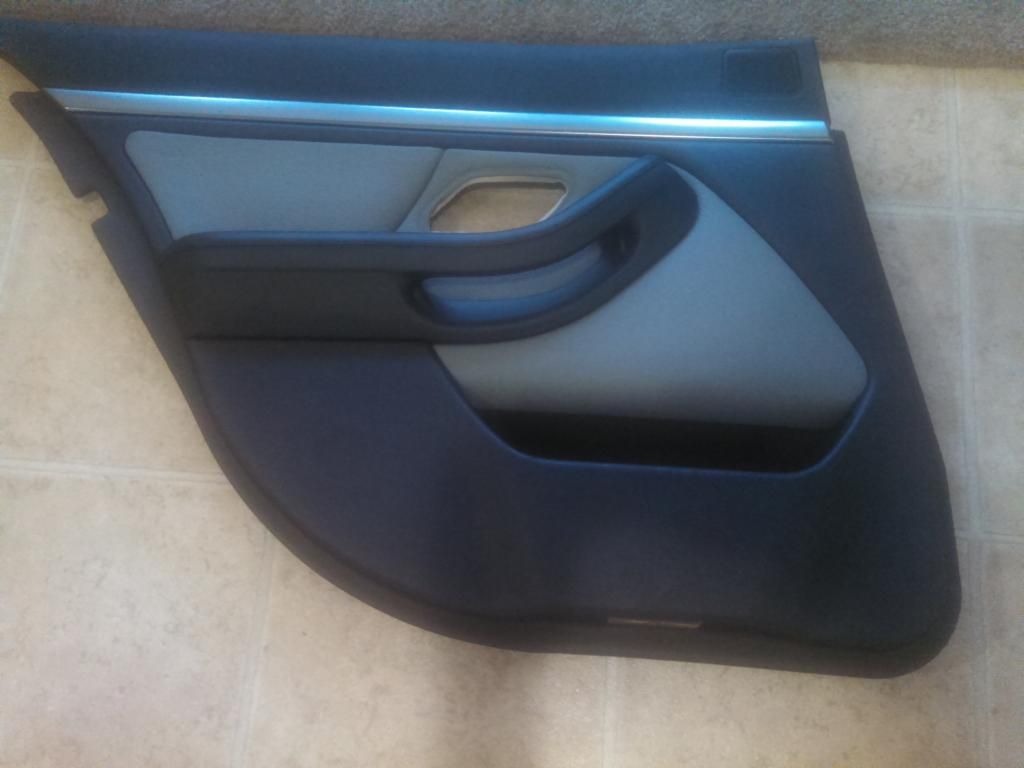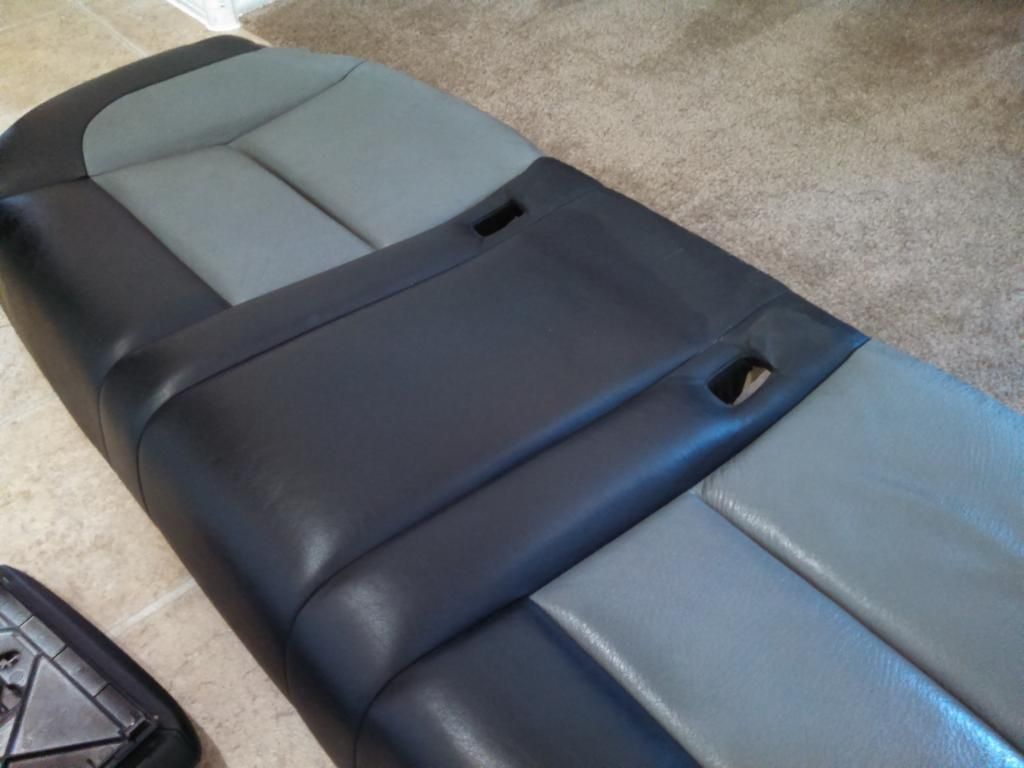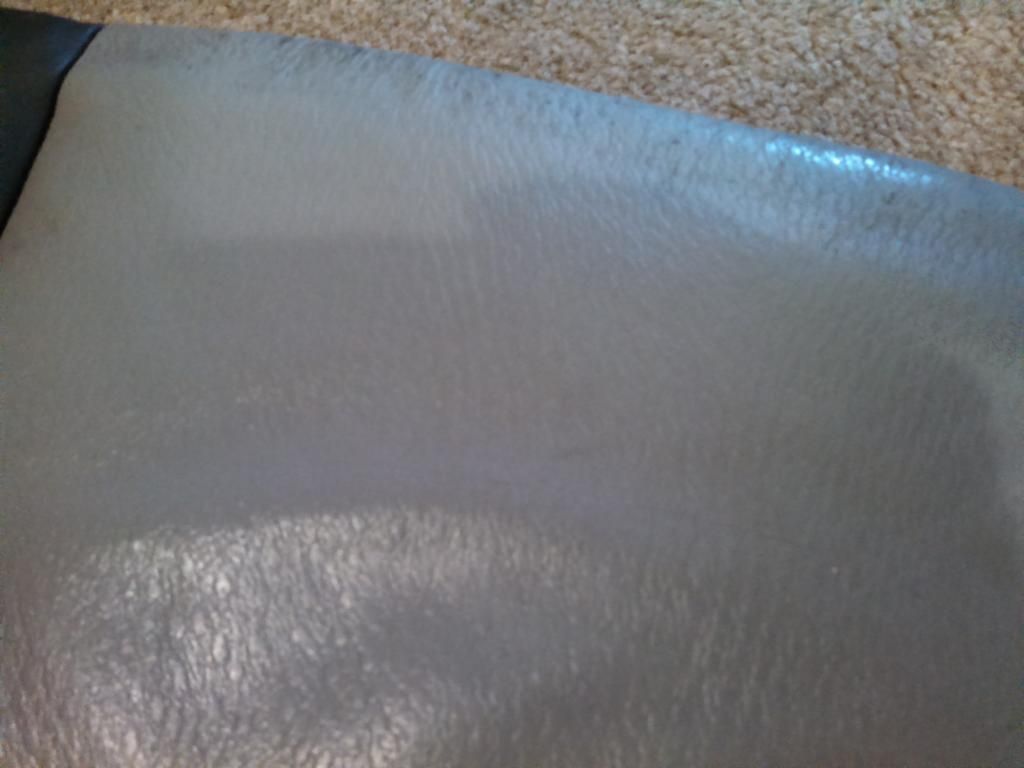 ---
Final Result: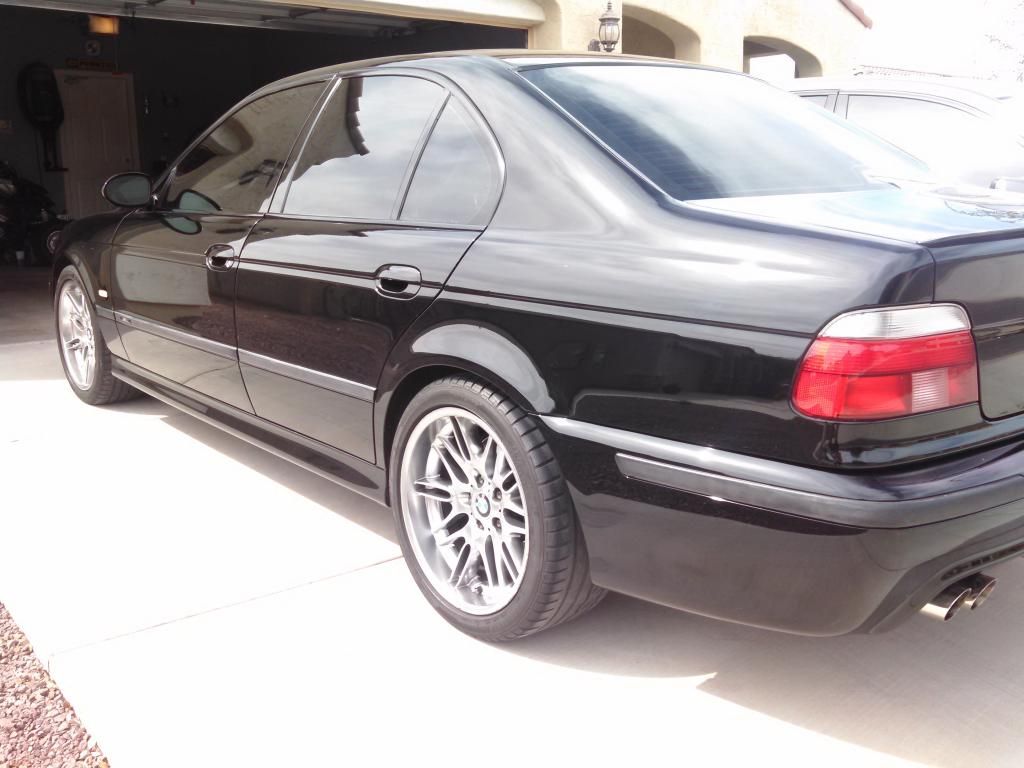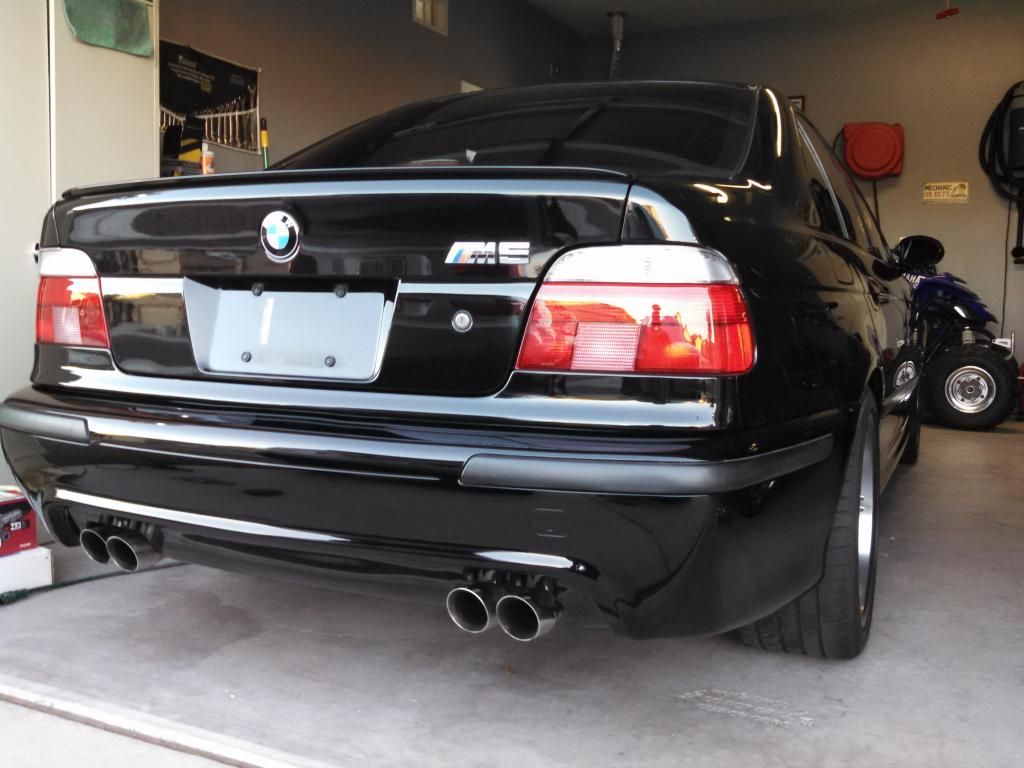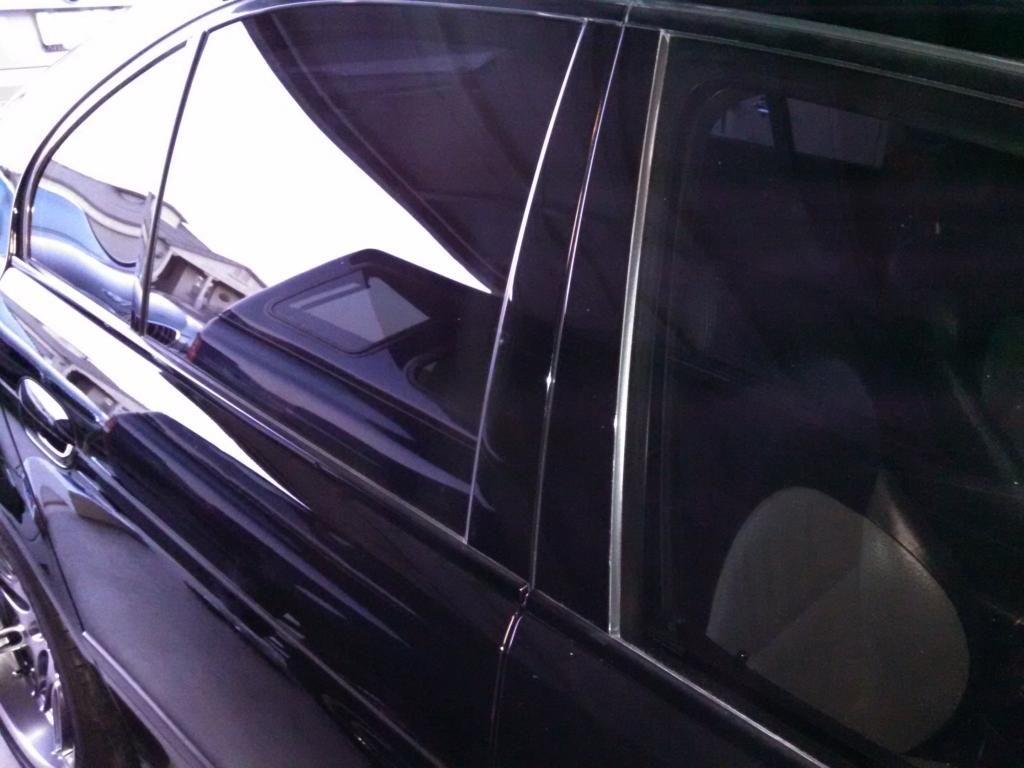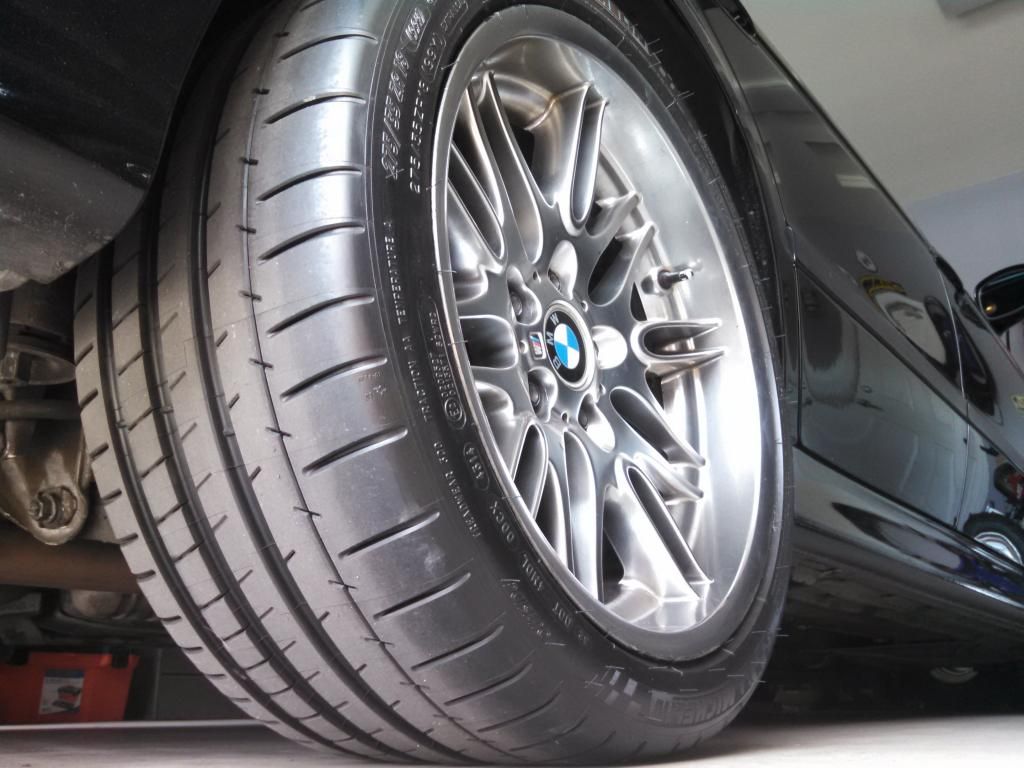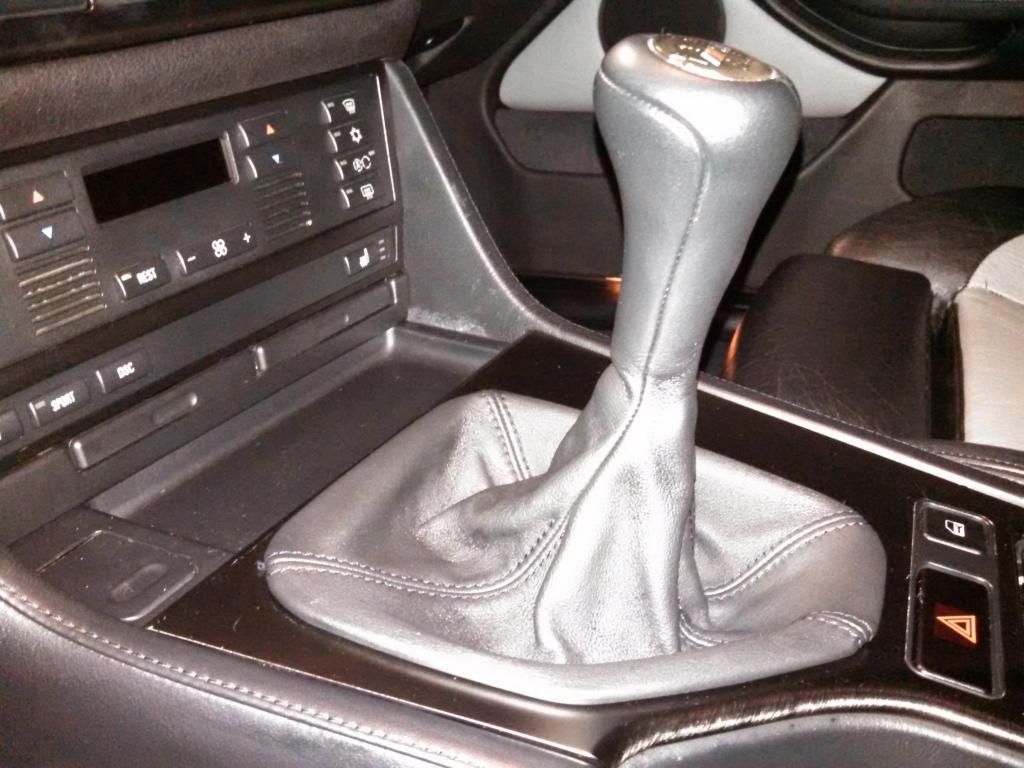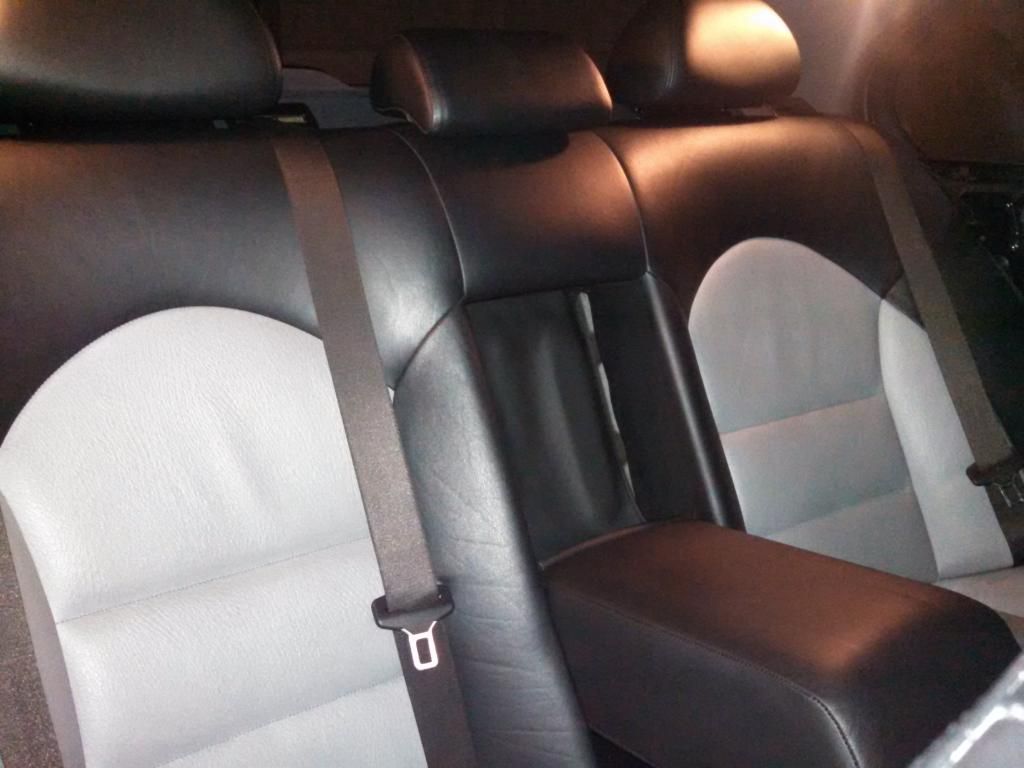 ---
And there you have it. The car is still being worked on and the next steps will be to fix the road rash on the front end as well as a nice 24-bit DAC for my ears and a fix of the muffler delete hackjob (most likely Borla resonators to a SuperSprint X-pipe and then straight out).
For those of you that would like, I have also taken a couple of minutes to make a video version of this journey.
Thanks for reading!
Adam