Hey everyone, been a while since I posted on here! Some of you might remember me from the meets in the east valley. My M3 that I've had for 8 years has gone through some changes these past few months and wanted to post an official build thread.
8 years ago I was in the market for an E36 M3. It had to be dakar yellow, 5-speed, manual seats, and of course unmolested. After 4 months of searching, I found one for sale locally. Beautiful one-owner, clean title, dealer maintained and 78k on the clock!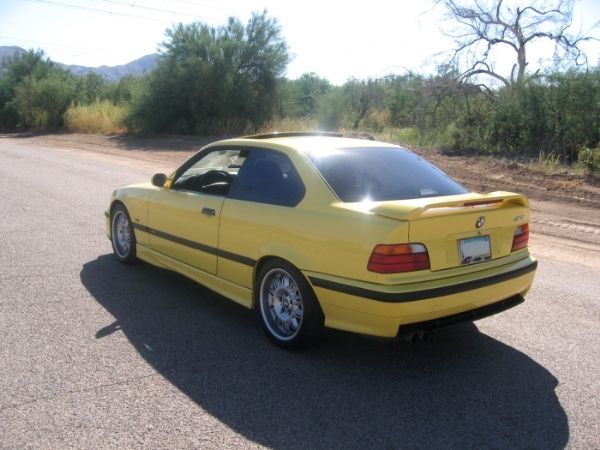 Of course, before jumping to mod it, maintenance had to be taken care of first. (100k miles later, and 7 AZ summers, this setup has worked flawlessly for my needs).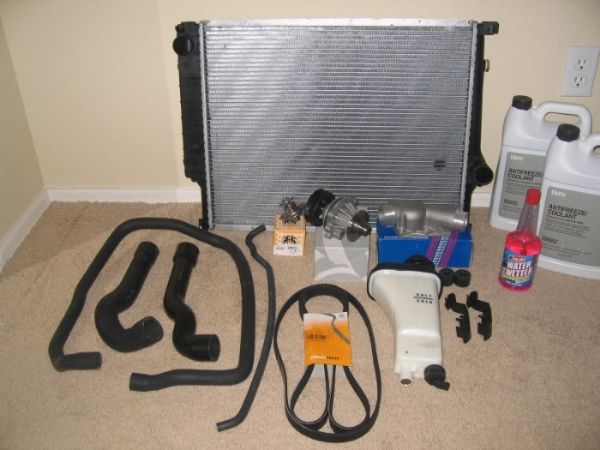 RE Rear shock mounts, Powerflex fcab's and rtab's.
After two sunroof cassette's, it was time to say goodbye and go with an aftermarket sunroof delete panel ... and that's how this track build started.
Headlights made a big difference in making the car look a little newer, and of course better visibility. Bought Depo gen iv's along with 6000k HID's.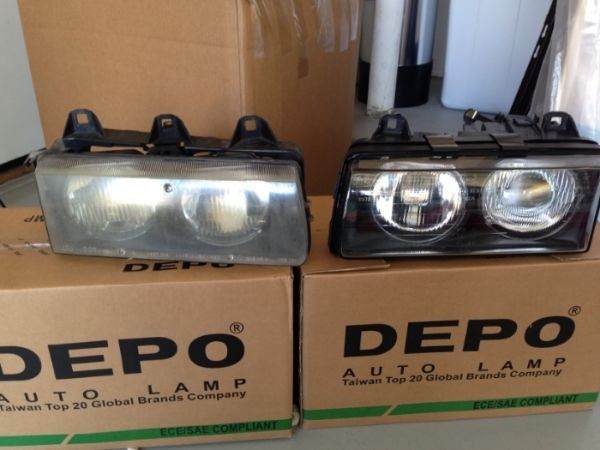 What an amazing day this was! After 7 years of riding 4x4, I finally was over it and bought decent street coilover's by ST. For my needs at the moment these are more than enough. After the car is finished, and of course track time, I'll look into a heavier duty setup.
I was also sick of the big boat steering wheel, and with the wear and tear it just had to go. Picked up a suede Sparco 323 wheel.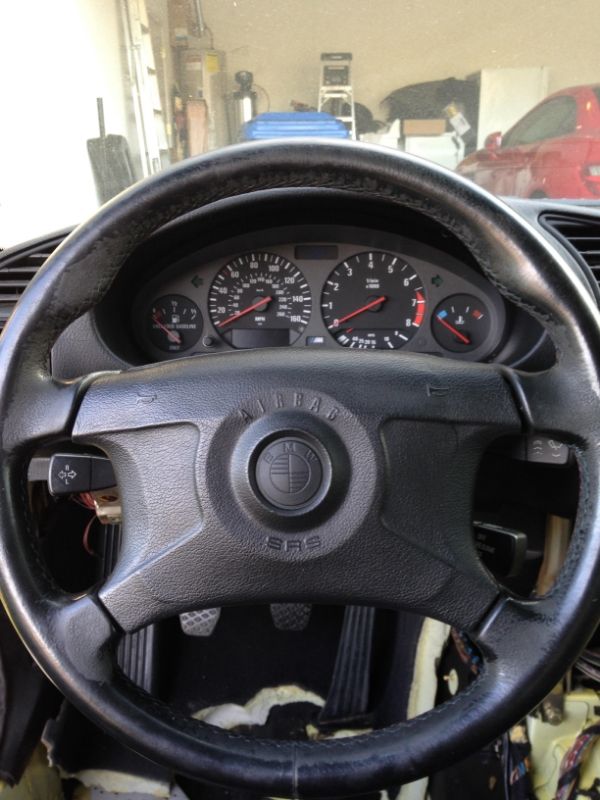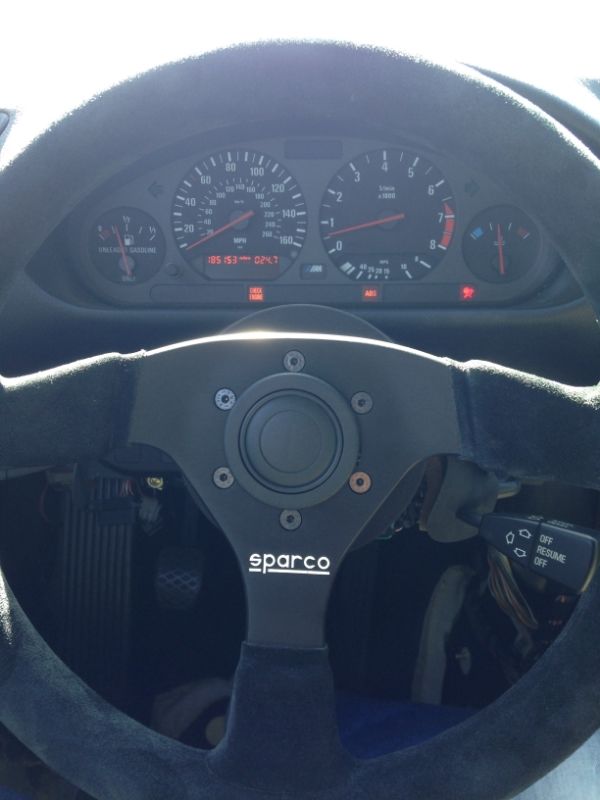 And so the teardown started, I'm missing a bunch of pictures but once I find them I will post them. Radio had to go, speakers were blown, headunit was junk so again I tossed it!
Figured it would be a good time to paint the calipers, went with a simple gloss black, no red or any other colors
Of course sometimes you have to take a break from building a car and help your mom move furniture!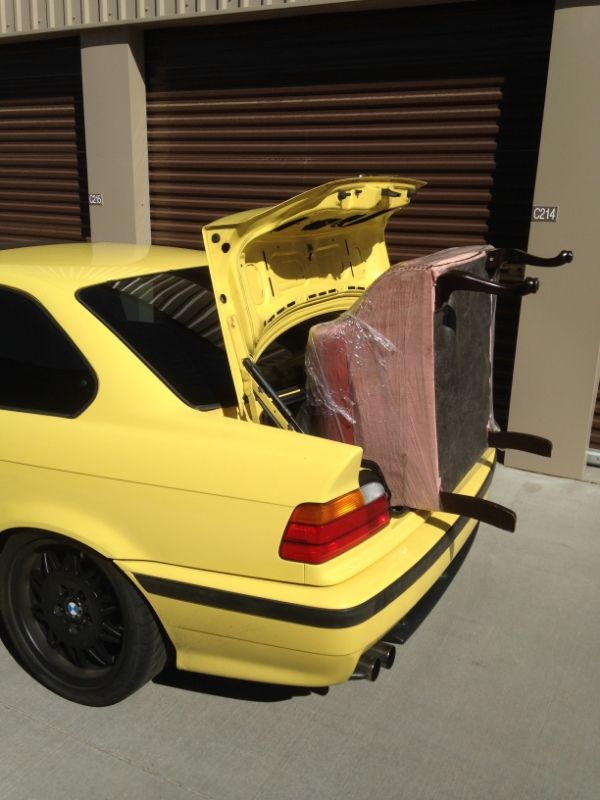 About this time in the build, I bought a second car. I know it's not BMW-related, but I had to throw this in!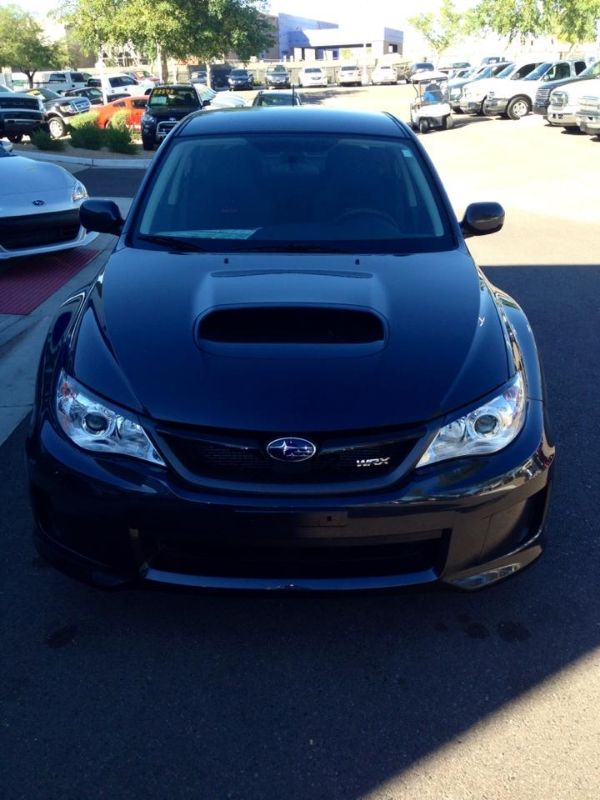 And the most recent "mod" to the car, thanks to my friend Andre! This will definitely help us win some races!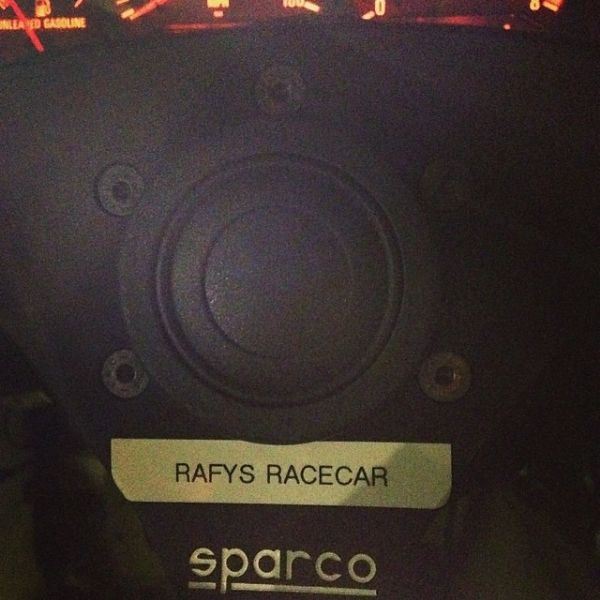 That's it for now!