Well...it has been awhile since my last update and feel I should show a little update! As usual I have been pretty busy with school and work, but picking up 3 more project e24's does help either! haha
Here are some pictures of the fleet:
1987 Black e24 635csi (Project Car/Fixer Upper), 1983 Light Blue e24 635csi (Dad's), 3 Tone Paint Job 1983 e24 635csi (Mine), Black 1987 e28 535is (Dad's).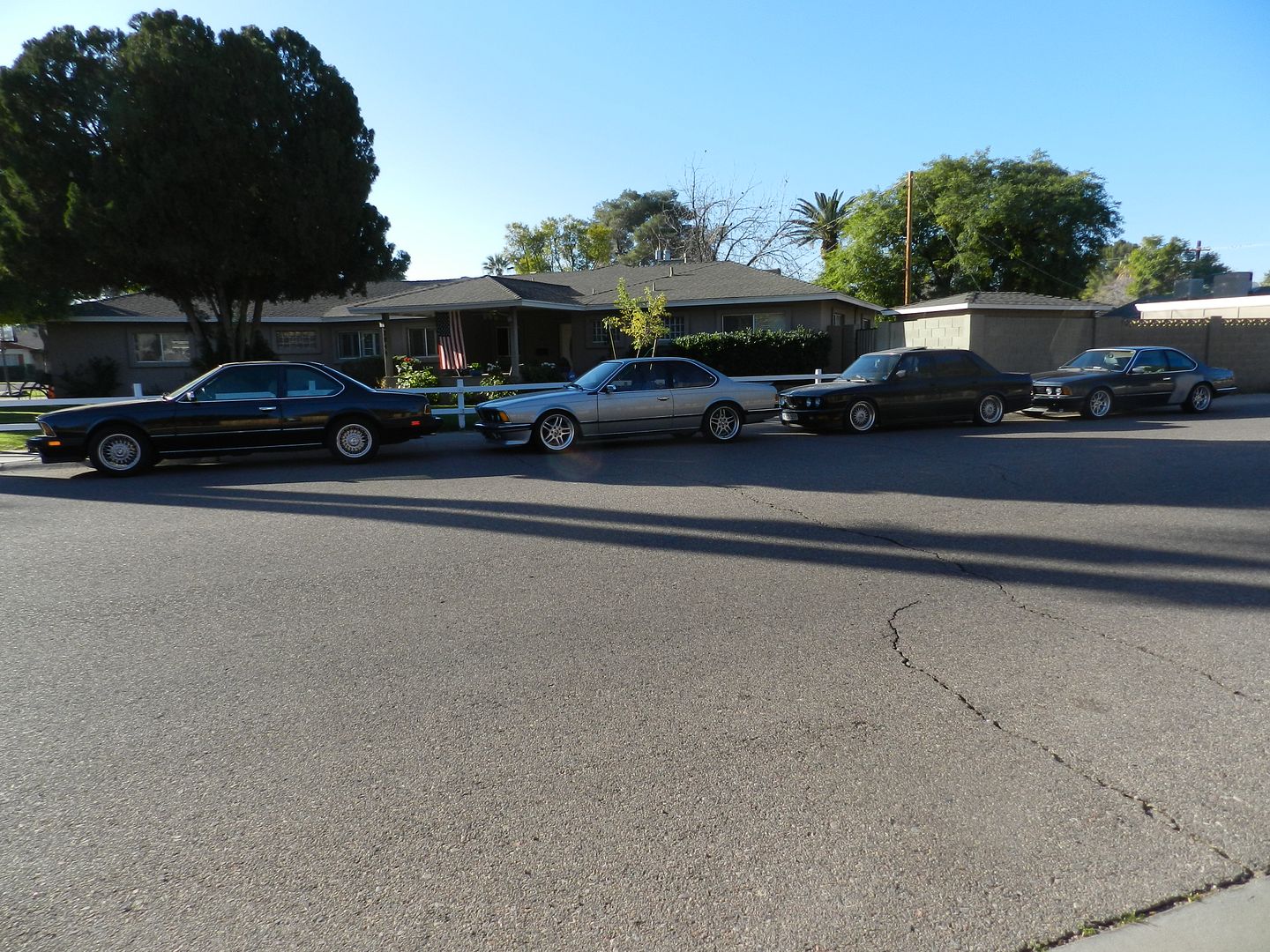 Two Newest e24's! Black 1986 e24 635csi, Blue 1986 e24 635csi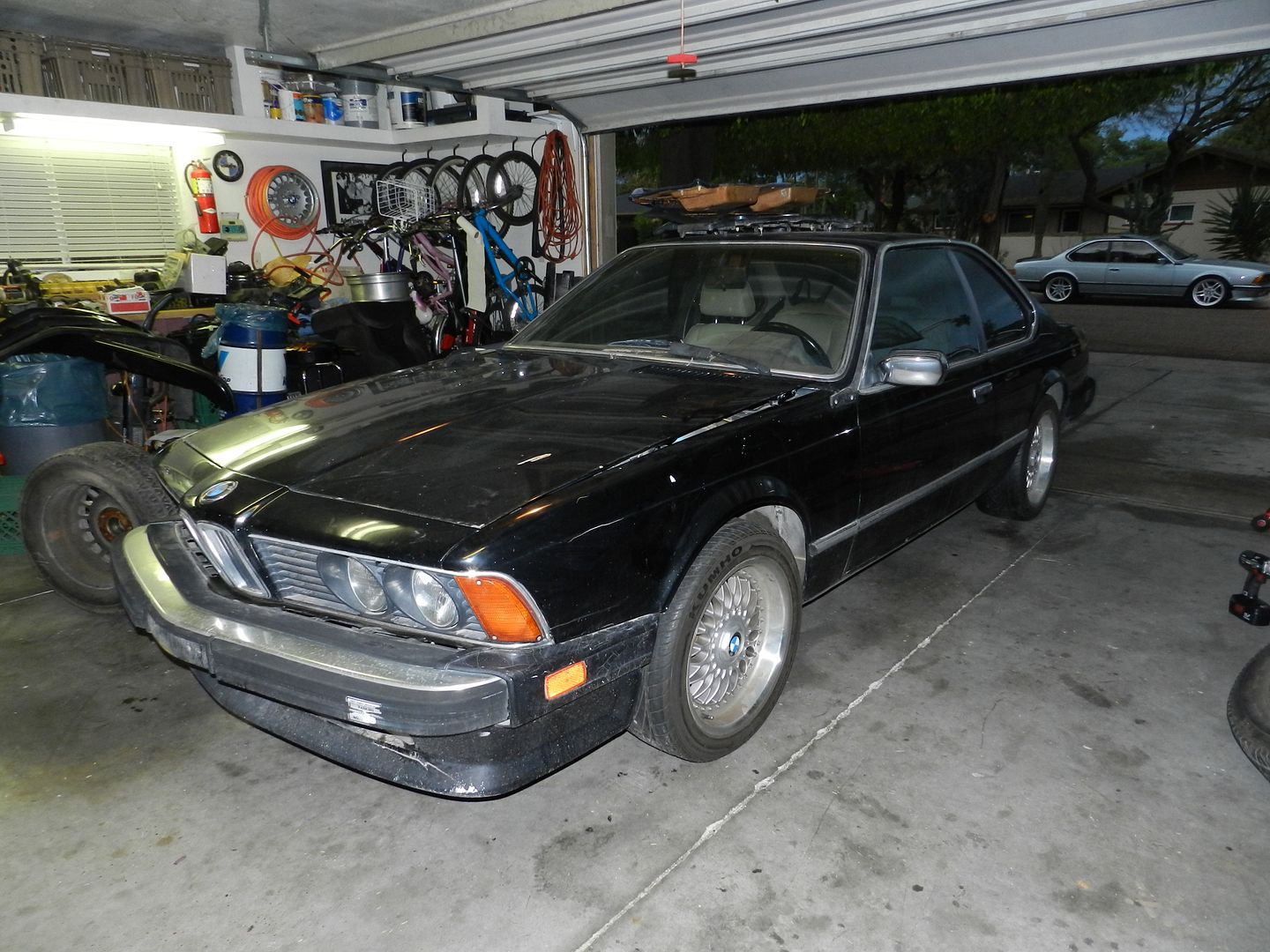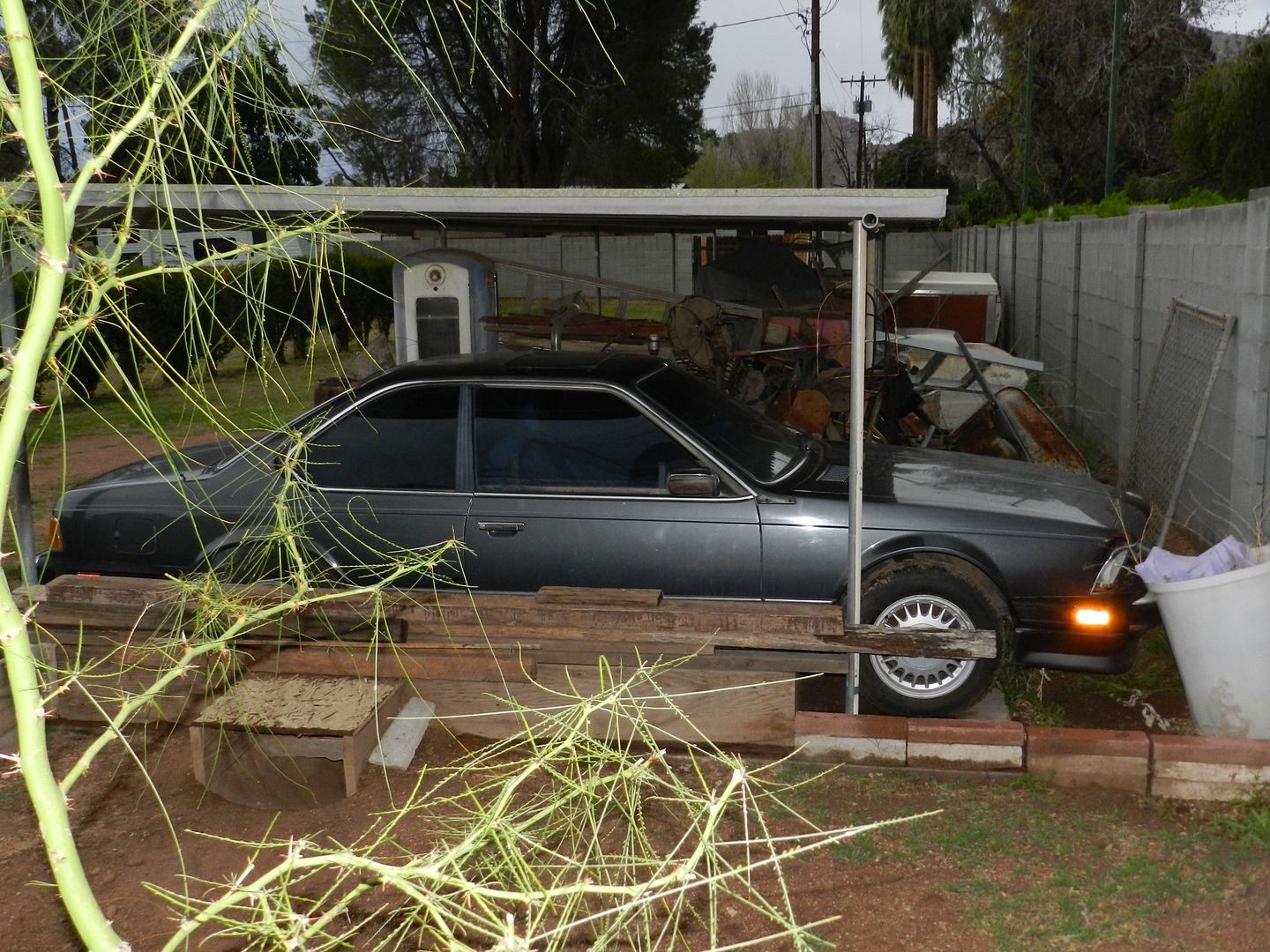 Also did some Winter/Spring Cleaning so we can fit another car in the garage!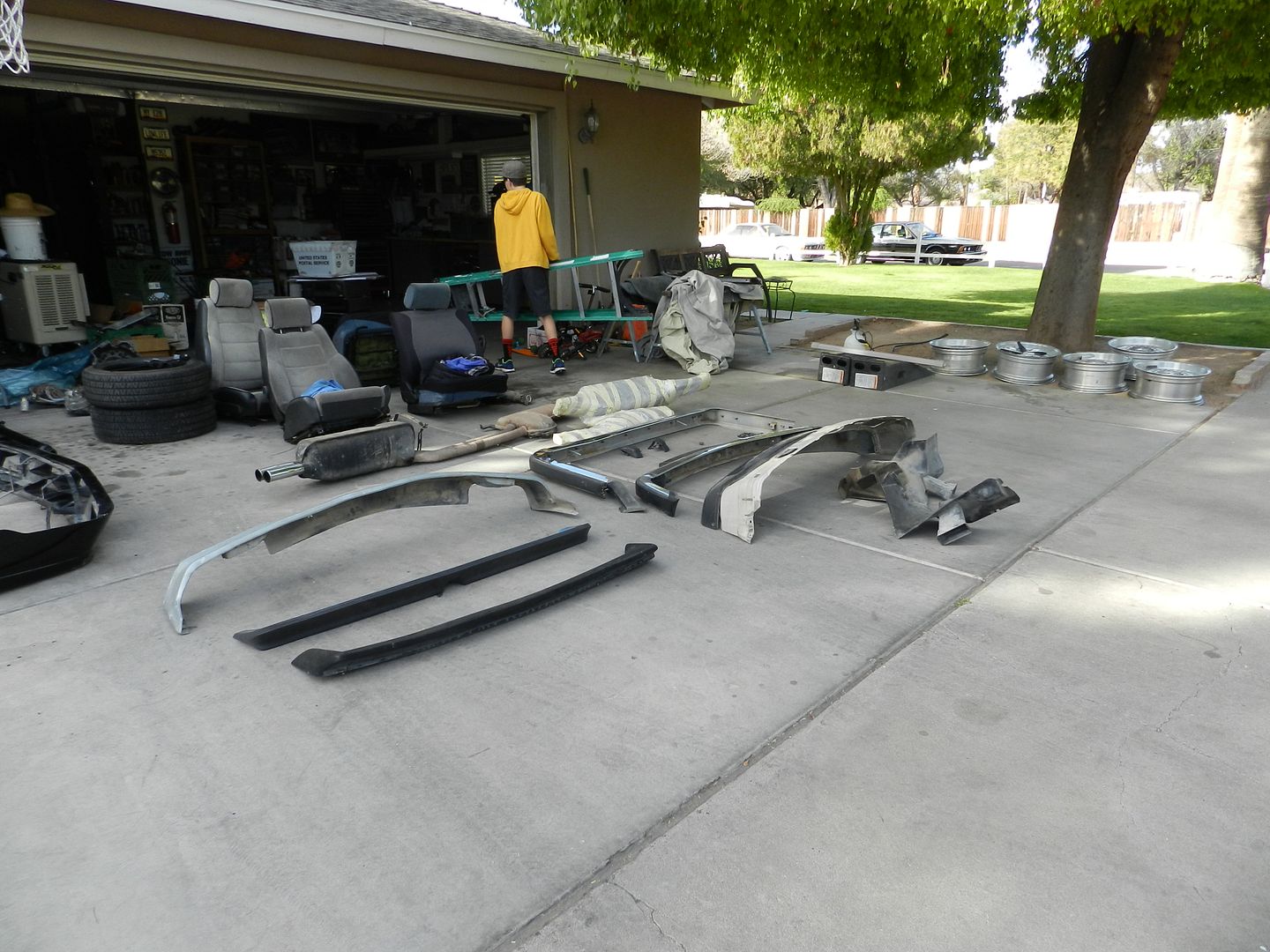 Anyways besides my Dad and I buying more project cars then I can handle and have time for, here is some of the small stuff I did to my car!
Well after installing the the 5mm, 3mm spacers on my et15 rk's to my car I decided it wasn't wide enough and I wanted to go wider! So I bought some 20mm and 15mm spacers. I running the 15mm in the front and 20mm in the rear to give the car a little bit of a stagger look. I also had to order some new 50mm lug bolts to be able to run the spacers. I went with a little bit longer lug bolt, since it does hold my wheel in place!
20mm spacers:
15mm spacers:
Lug Bolts: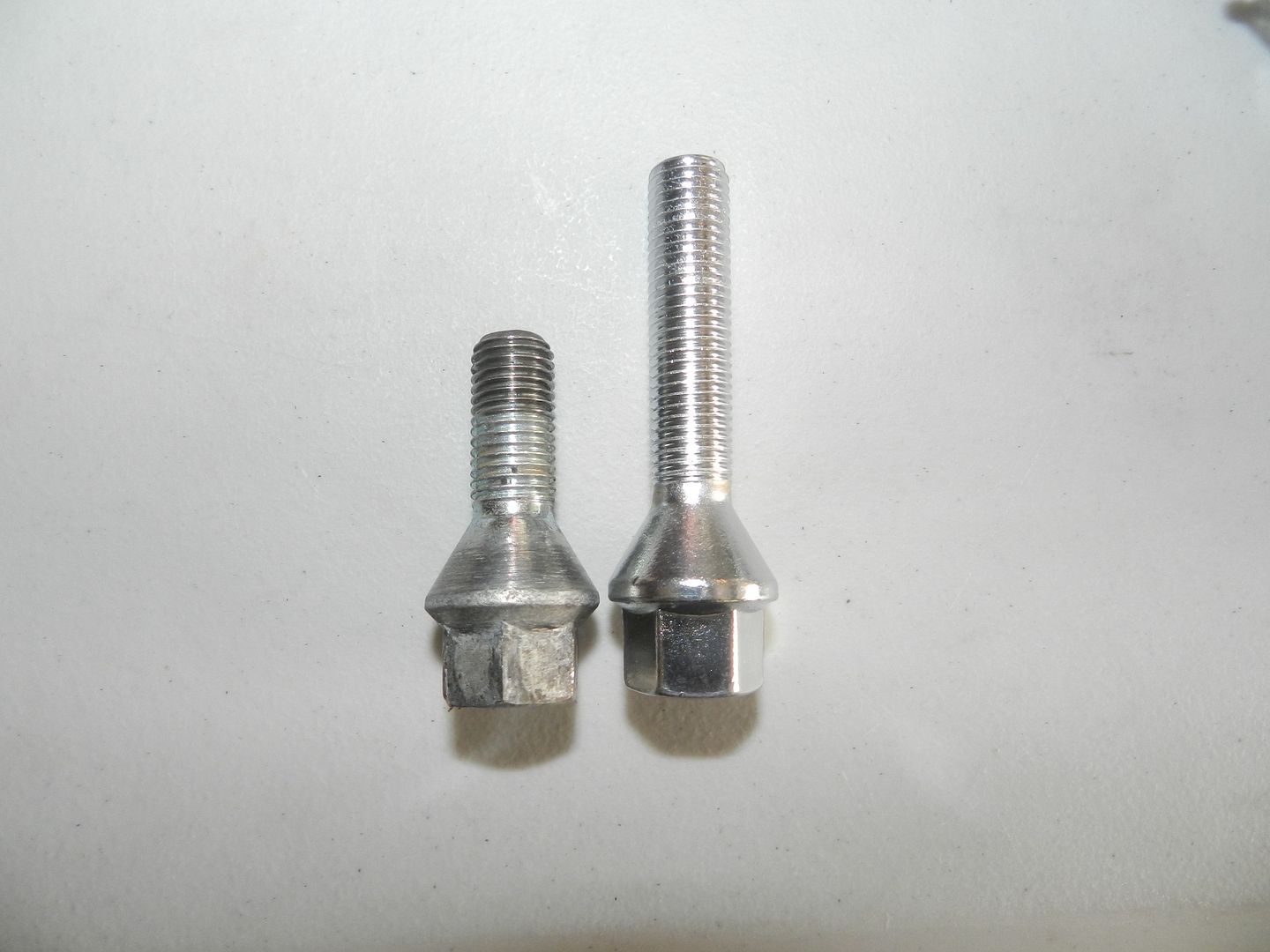 Installed Spacers: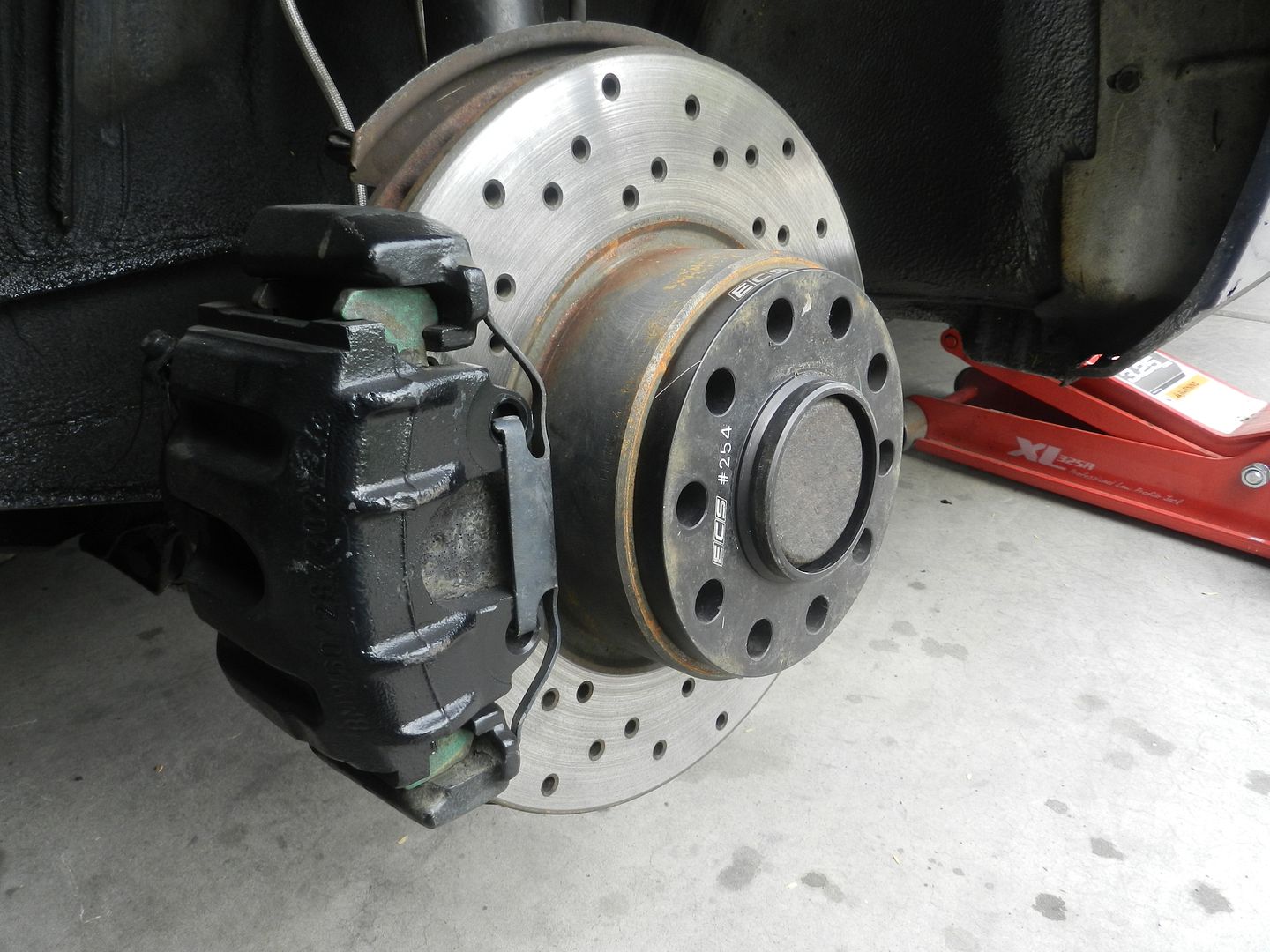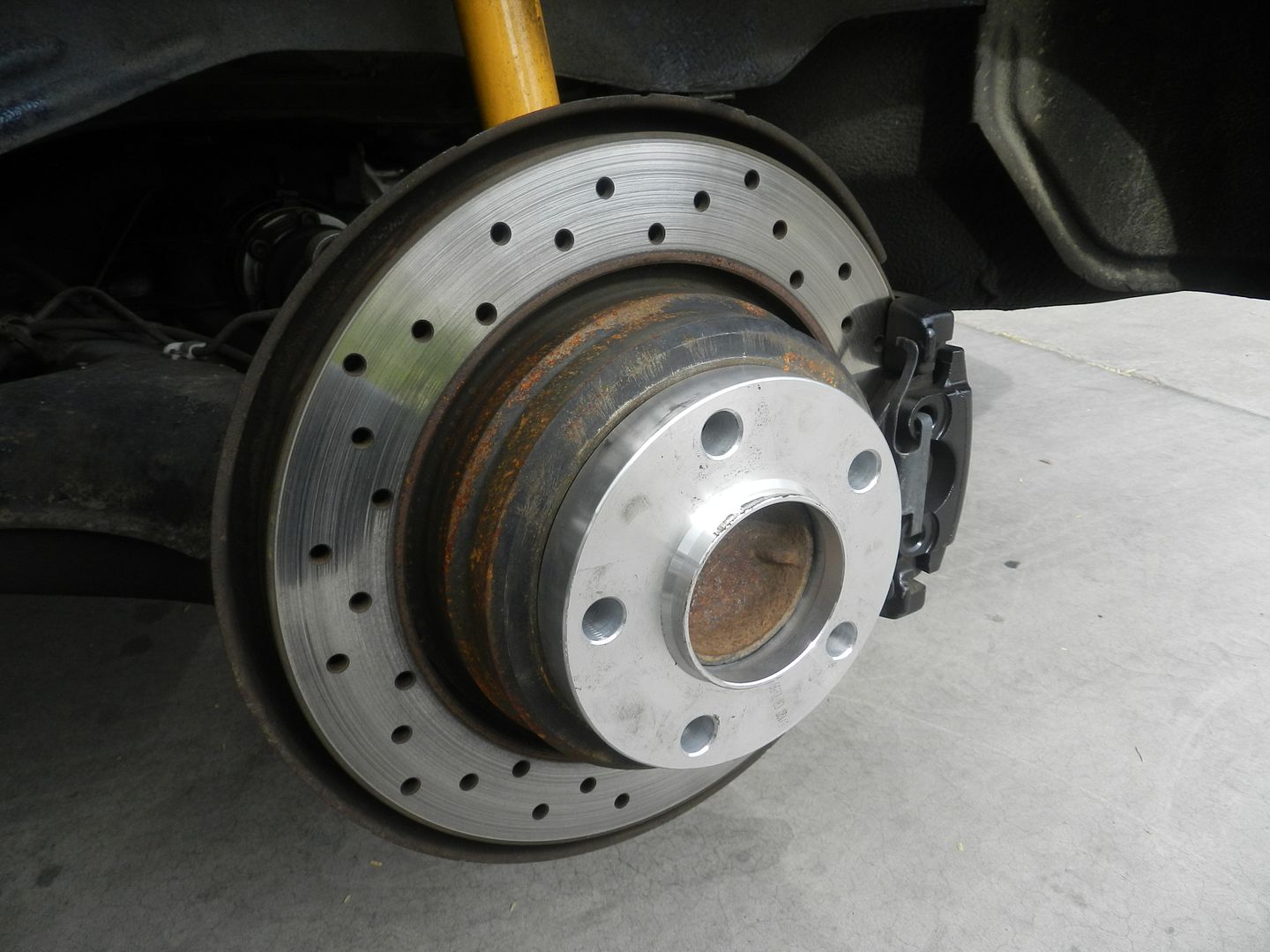 The fitment: I definitely need to go a little lower now.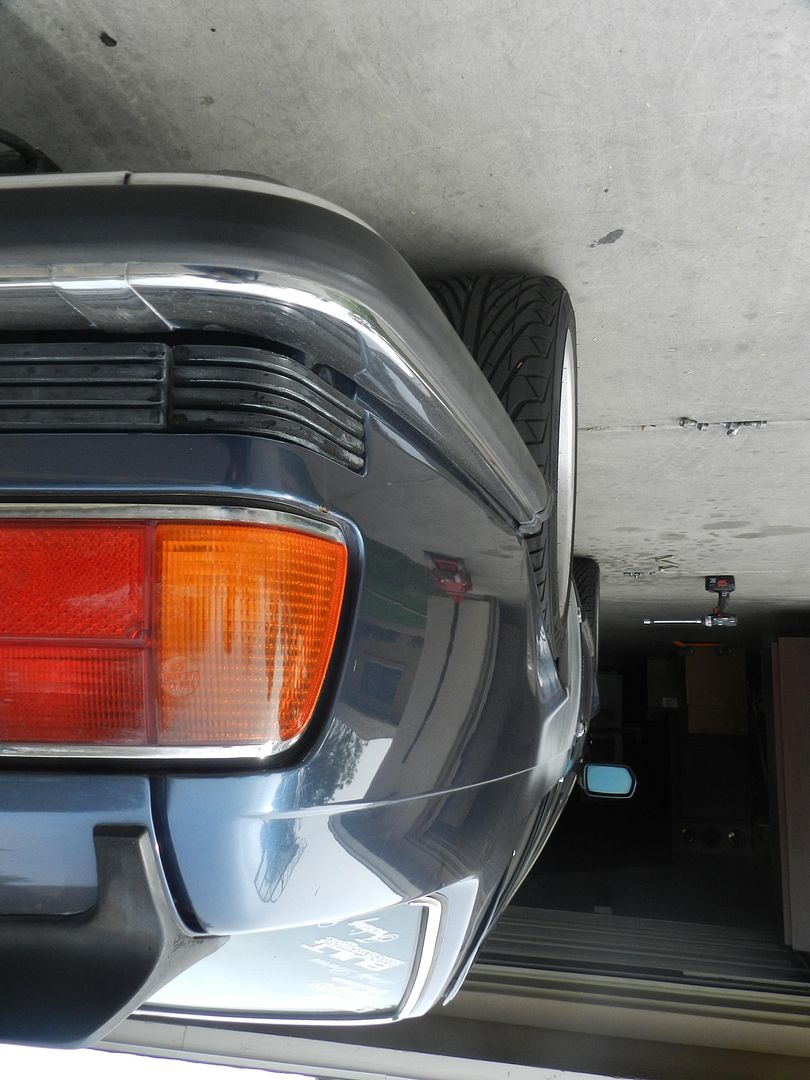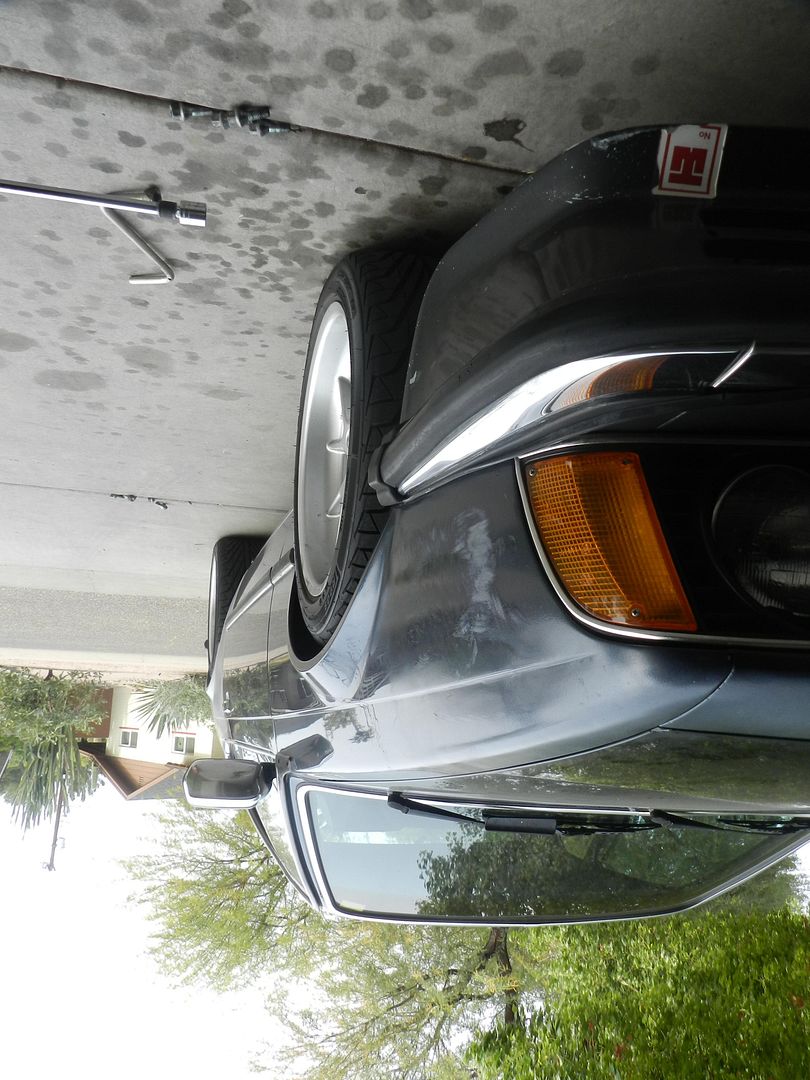 Since I had ordered a little bit longer lug bolts I thought they would clear everything behind the hub of the wheel. Well...they did for three of the wheels but on the front passenger struts the lug bolts didn't. So I needed to raise the car dissemble the front strut housing brake assembly to try and find out what the lug bolts were rubbing (more like bashing) against. Once everything was taken apart I came to find out it was hitting the ABS dust shield cover. Lucky this was an easy fix. I took an angle grinder I trimmed down the ABS dust shield down to the point of where the lug bolt won't hit but will still serve it's purpose of keeping the ABS sensor clean-ish. I thought it was weird because the front driver side didn't have any clearance issue.
(This cut looks terrible! haha I did smooth out the surface but I guess I didn't take a picture of the finished product!)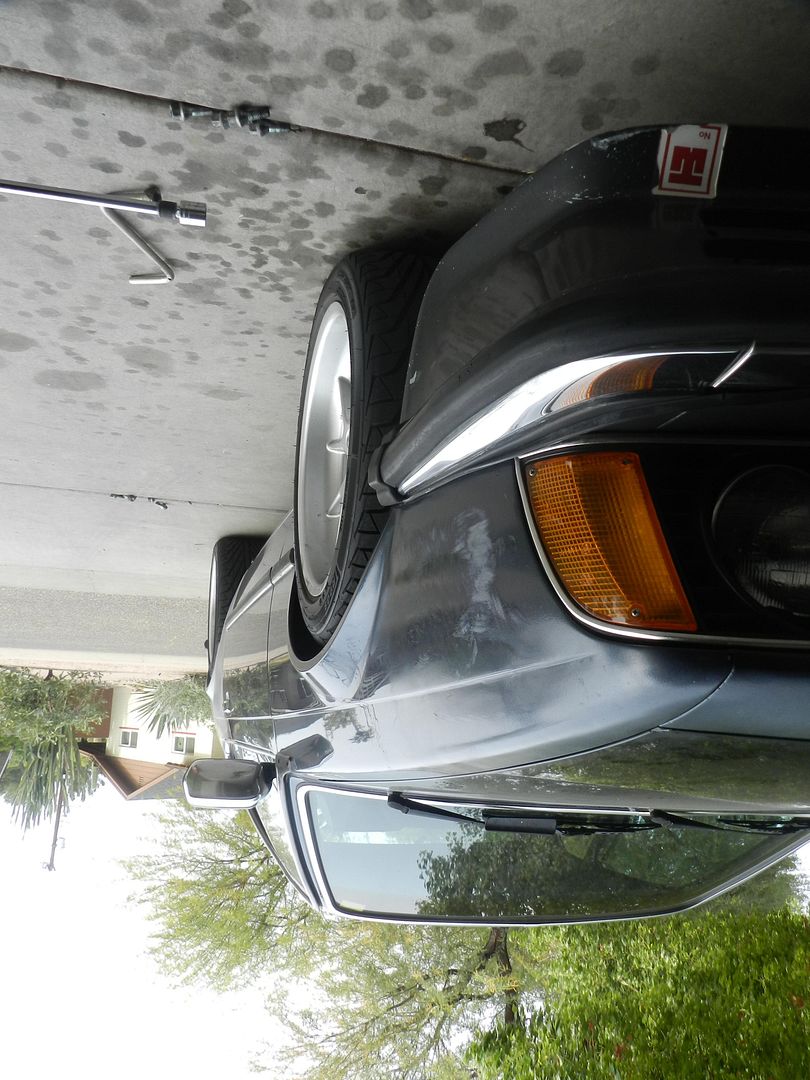 Piece it as hitting: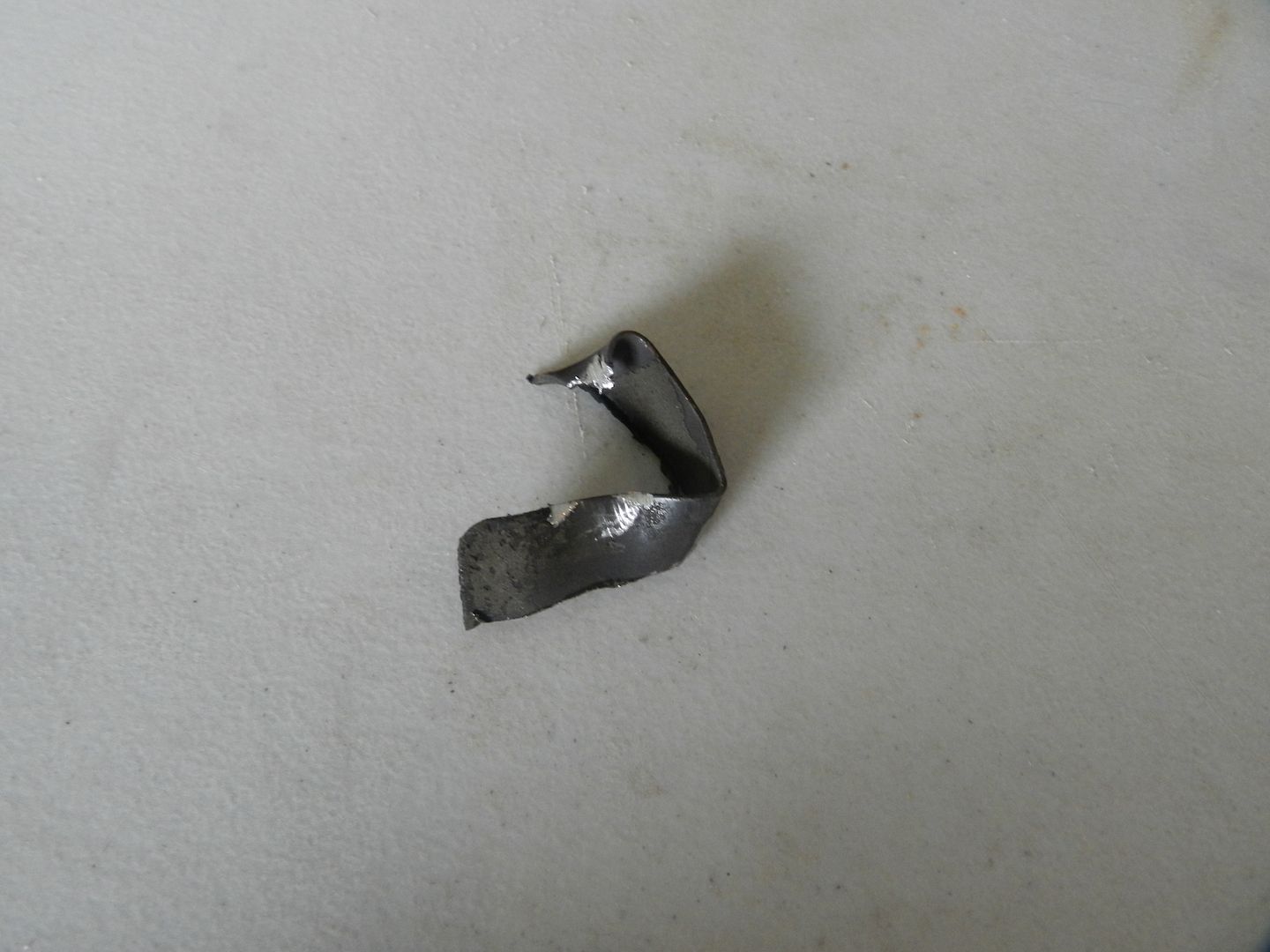 Story Time: (Conclusion to why it only hit on one side)
Awhile back I had to replace the passenger strut housing because I found out it was slight bend. I went to the yard and just replaced the it with one off a e28. Well I guess BMW made two or possible more slightly different struts.
Original Strut Housing:
Strut Housing identical to the one I used to replace:
Comparison: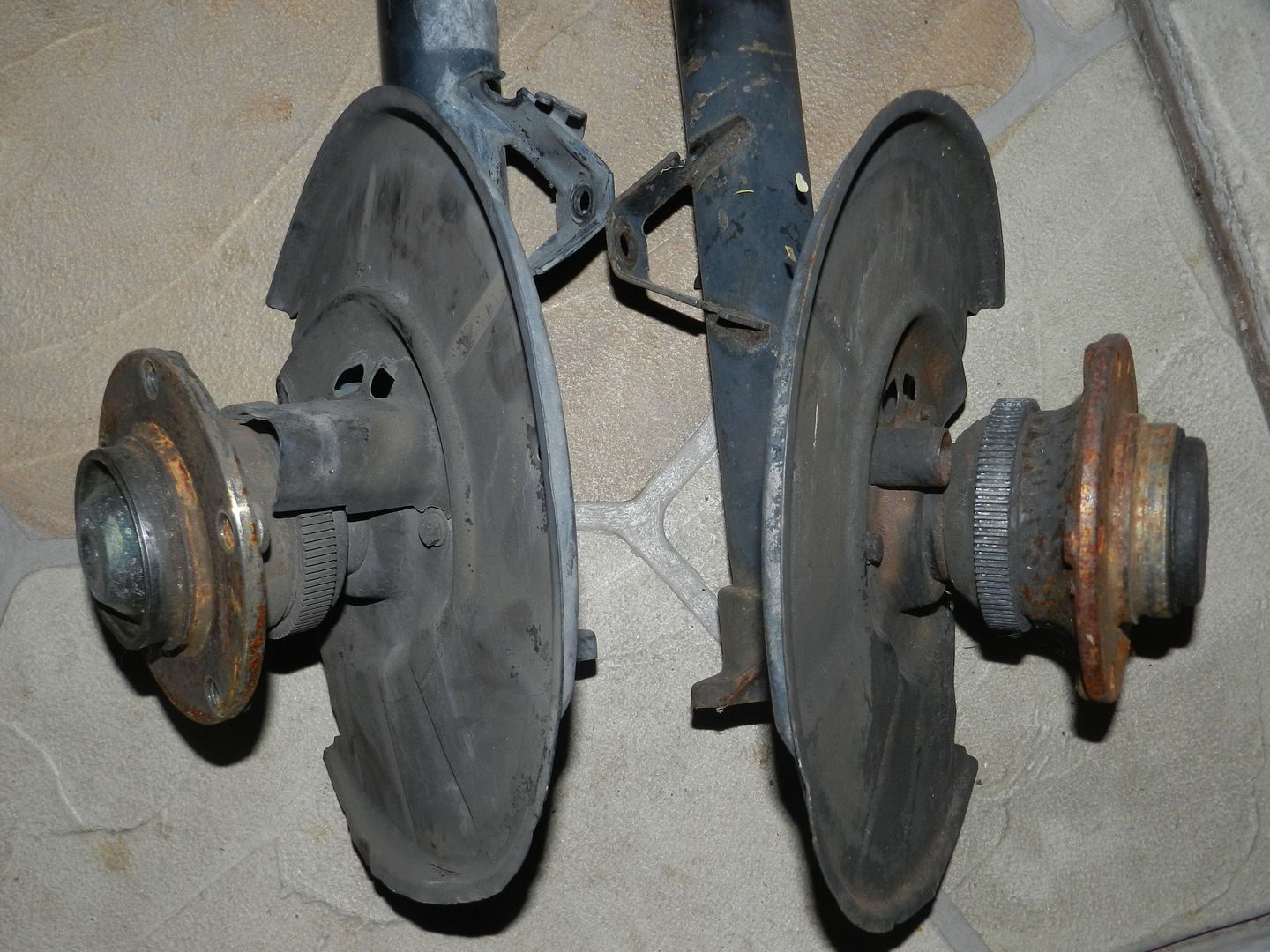 When I was messing around with my spacers I was trying to figure out why my car would shimmy at around 70mph. Think I found the problem! The front sway bar bushing was shot, probably need an alignment badly.
If you have ever owned an e24/e28 and had to replace the sway bar bushing. You will know that the originally mounts are total s**t and the bolt hole strips super easily. Well, after replacing this sway bar bushing I decided to order a front sway bar reinforcement kit from Aaron from Limited Slip Engineering. These things are awesome and can't wait to install them!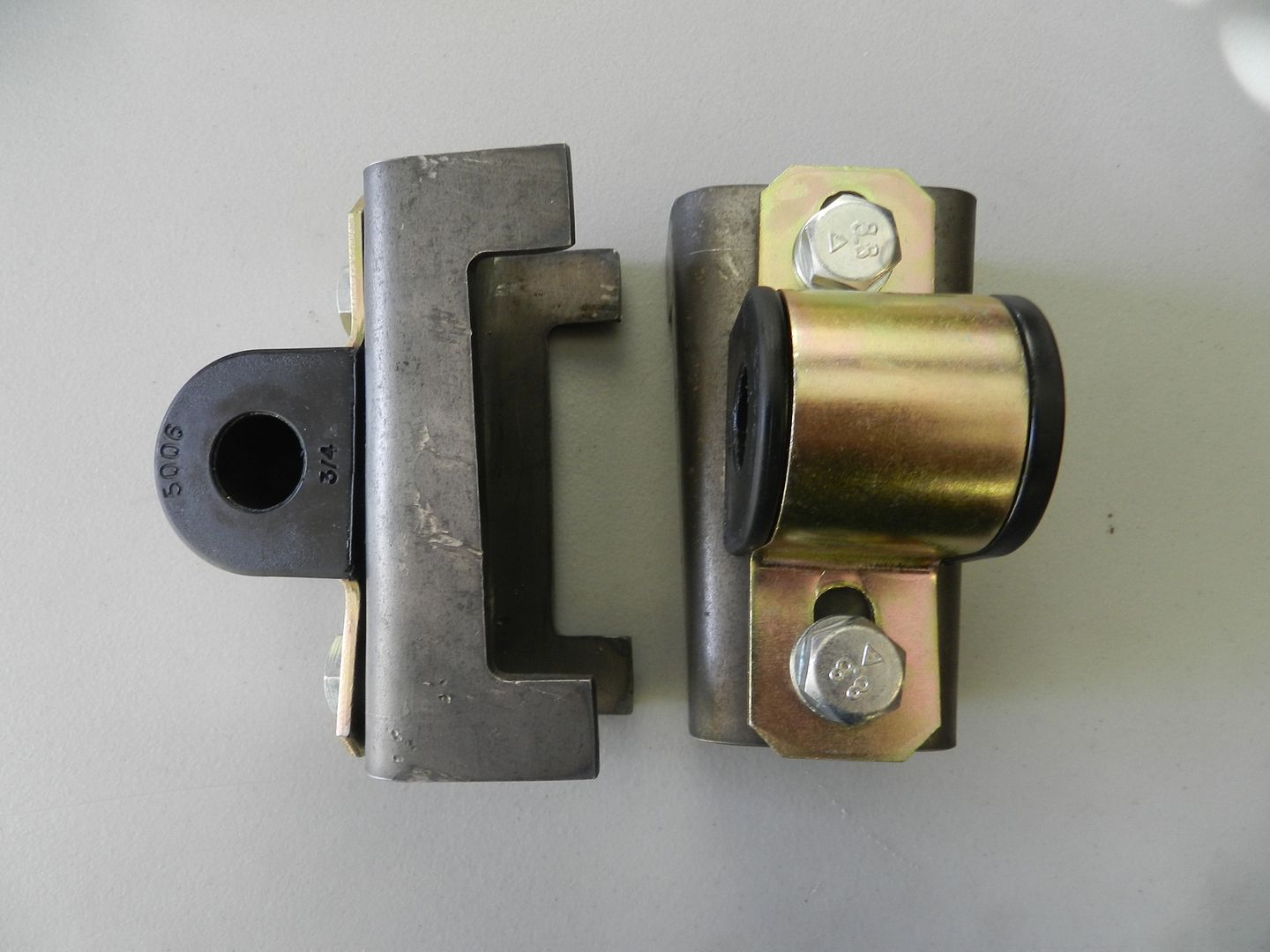 Also decided to order Ireland Engineering Posi-Lock rear camber and toe kit!
Also finally got around to installing the new shifter/boot, on a good shifter boot frame. Putting that s**t on was a lot harder then I thought, because the leather did not want to stretch!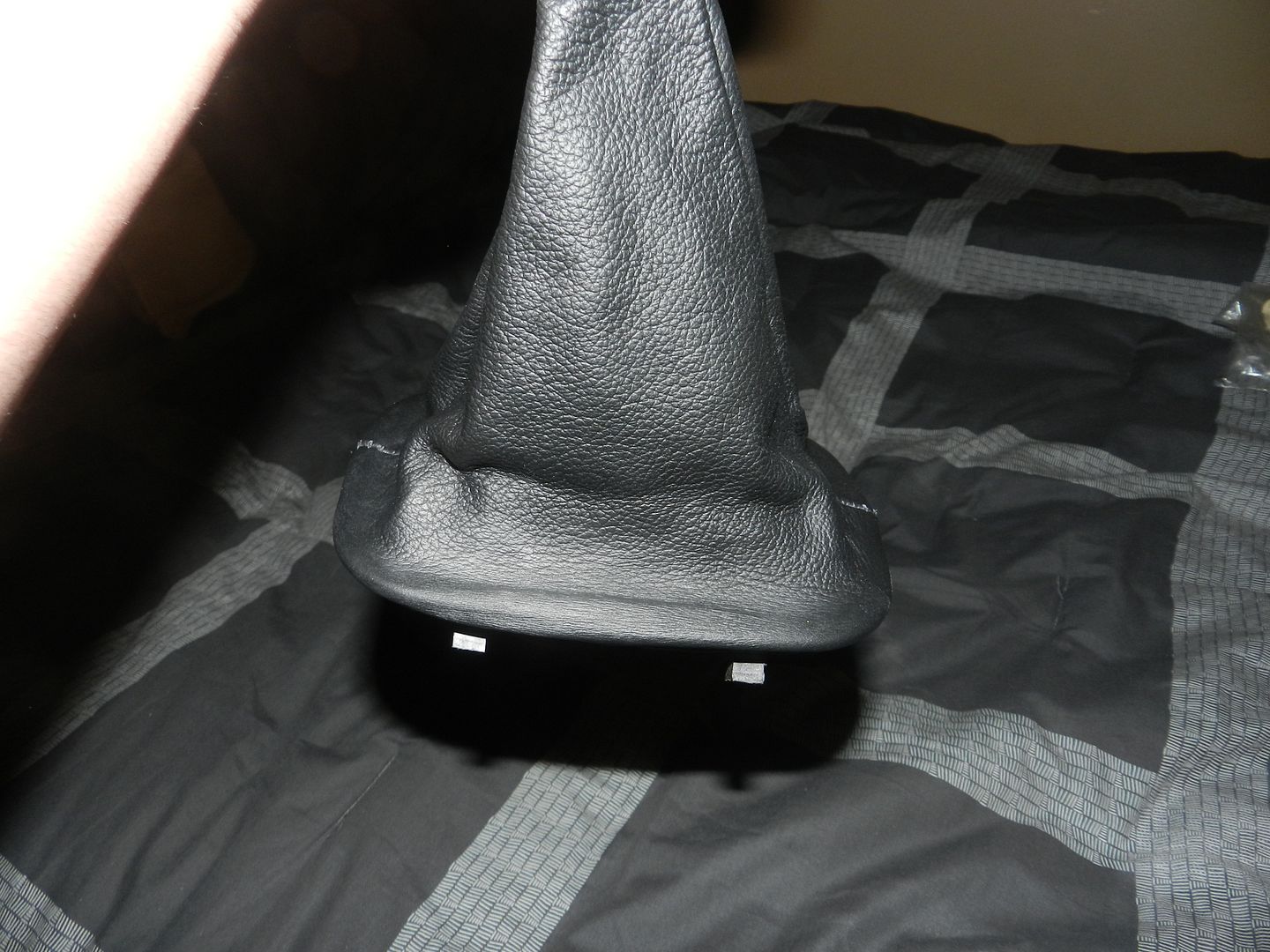 New coolant over slow tank installed:
Pictures From the GoodSpeed Event: Left: Dan's (Freshbread), Middle: My Dad's, Right: My P.O.S.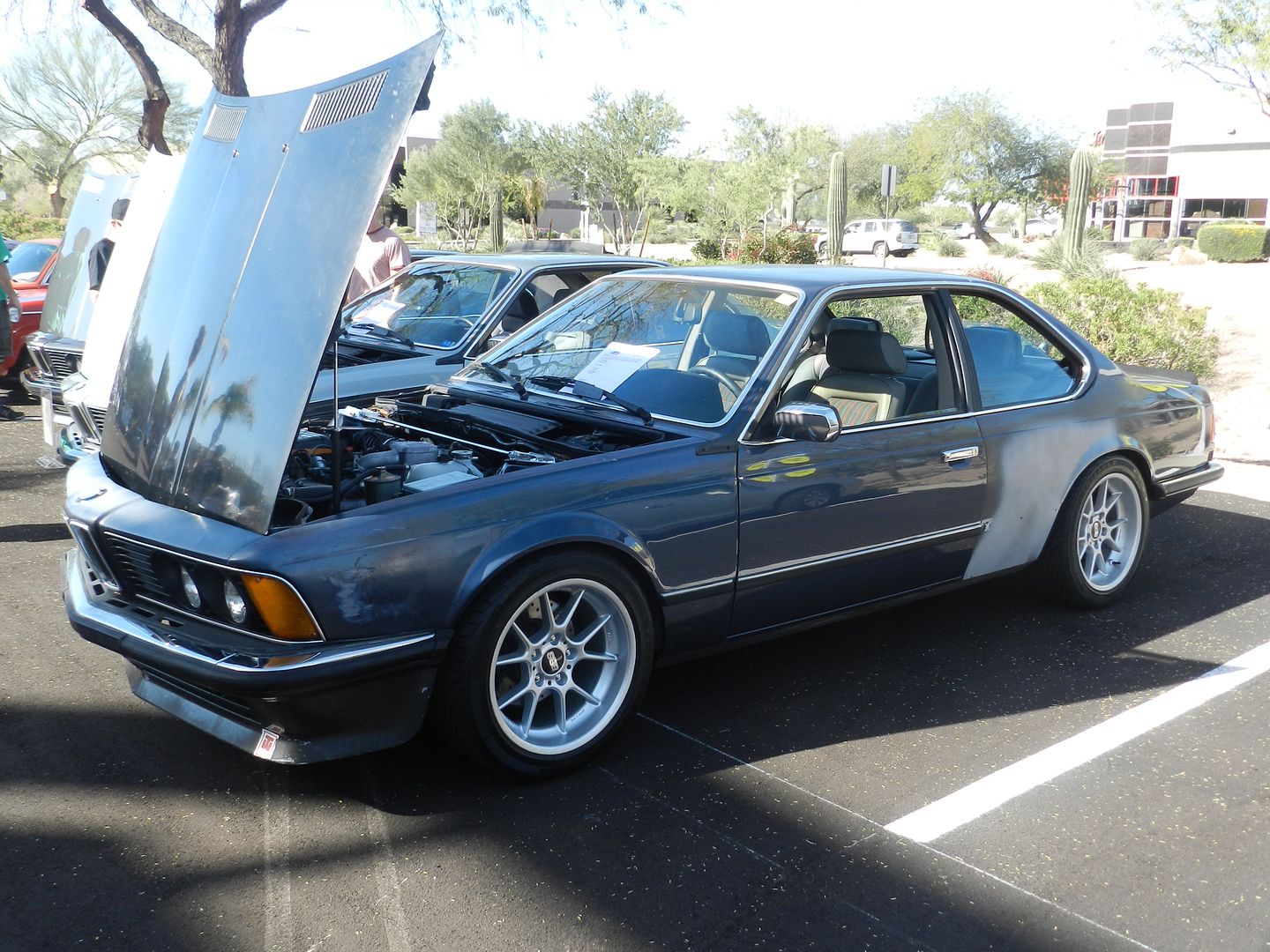 I started to notice that when I am playing my stereo and the bass would hit, it would draw a lot power. I was probably pushing the limits of the original alternator. Since, I was given a good b35 alternator and bracket decided to try and make that fit. Since the b35 alternators produce more amps then a b34.
Question:
"Does the b35 alternator bolt directly to a b34?"
Answer:
"NO!!!"
But if you do some small modifications, you can make it work. Here is the way I adapted it to work.
Left (b35), Right (b34)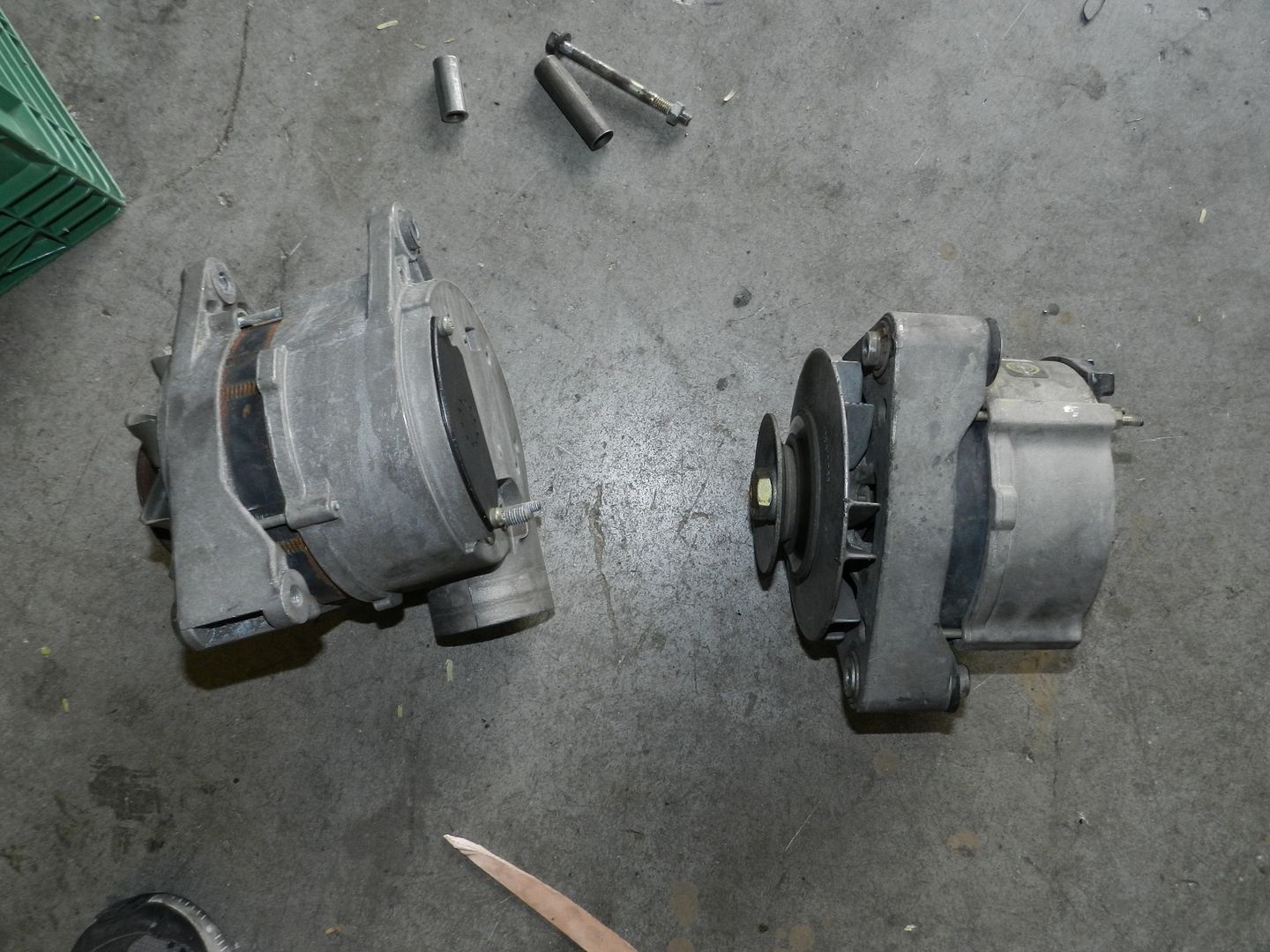 As I was taking off the b34 alternator a bolt snapped, at least it wasn't that big of a problem since I had to drill a bigger hole in the alternator/p.s. bracket. It just made it a little bit harder to drill out a larger hole.
Fitment issues:
1.) The b35 bracket isn't wide enough to fit around the bracket that mounts to the engine.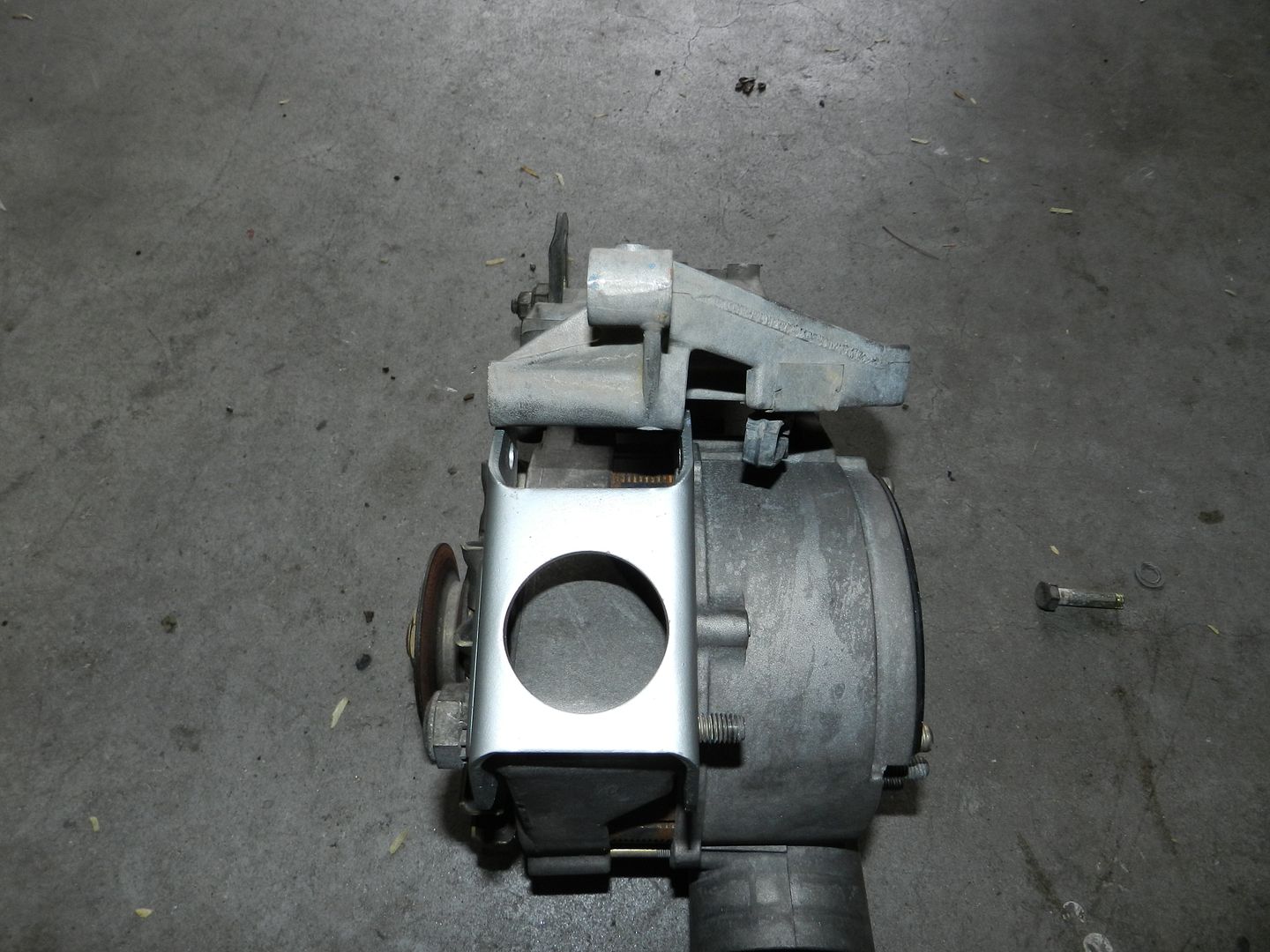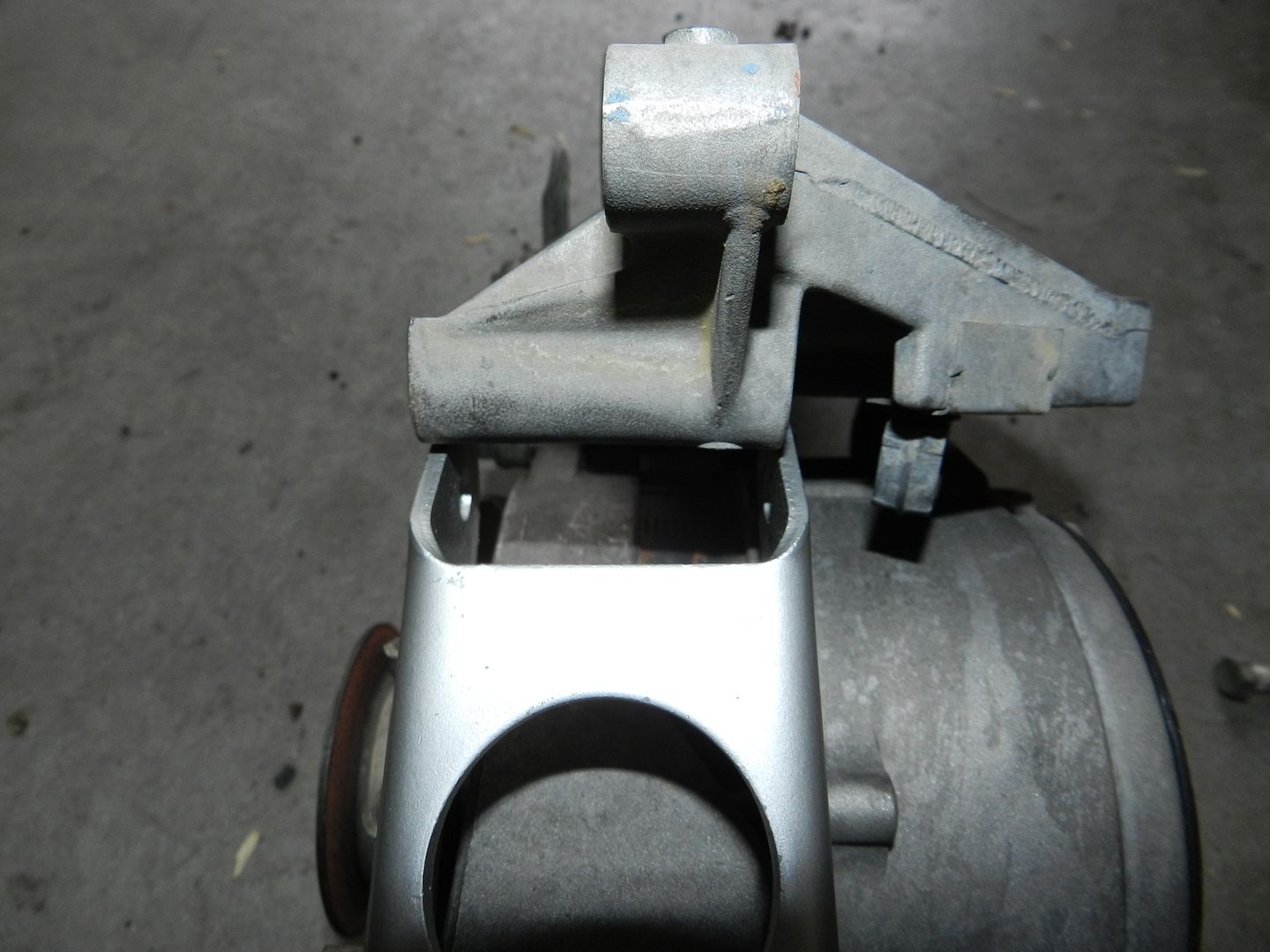 2.) On the bottom of the alternator the mounting points are wider than bracket/bolt that mounts to the engine.
3.) The wires will needed to routed just a little bit differently. You will also need to install larger wire crimp terminals.
4.) Will need to drill a larger hole where the b35 bracket mounts to the motor mounting bracket. (Where the bolt snapped). So you can run a bolt through.
5.)The b35 alternator's plastic wire cover will need to be trimmed to be able to run negative connection.
6.) Original belt size belt is to large and will need to buy one that a little bit small. "Sorry don't have measurements, but can double check if any one is interested."
Solutions:
1.) Grind down the motor mounting brackets. Make sure you grind the part facing the rear of the car. If you grind down the side facing the front the alternator will no longer line up with the water pump, crank pulleys for the belt.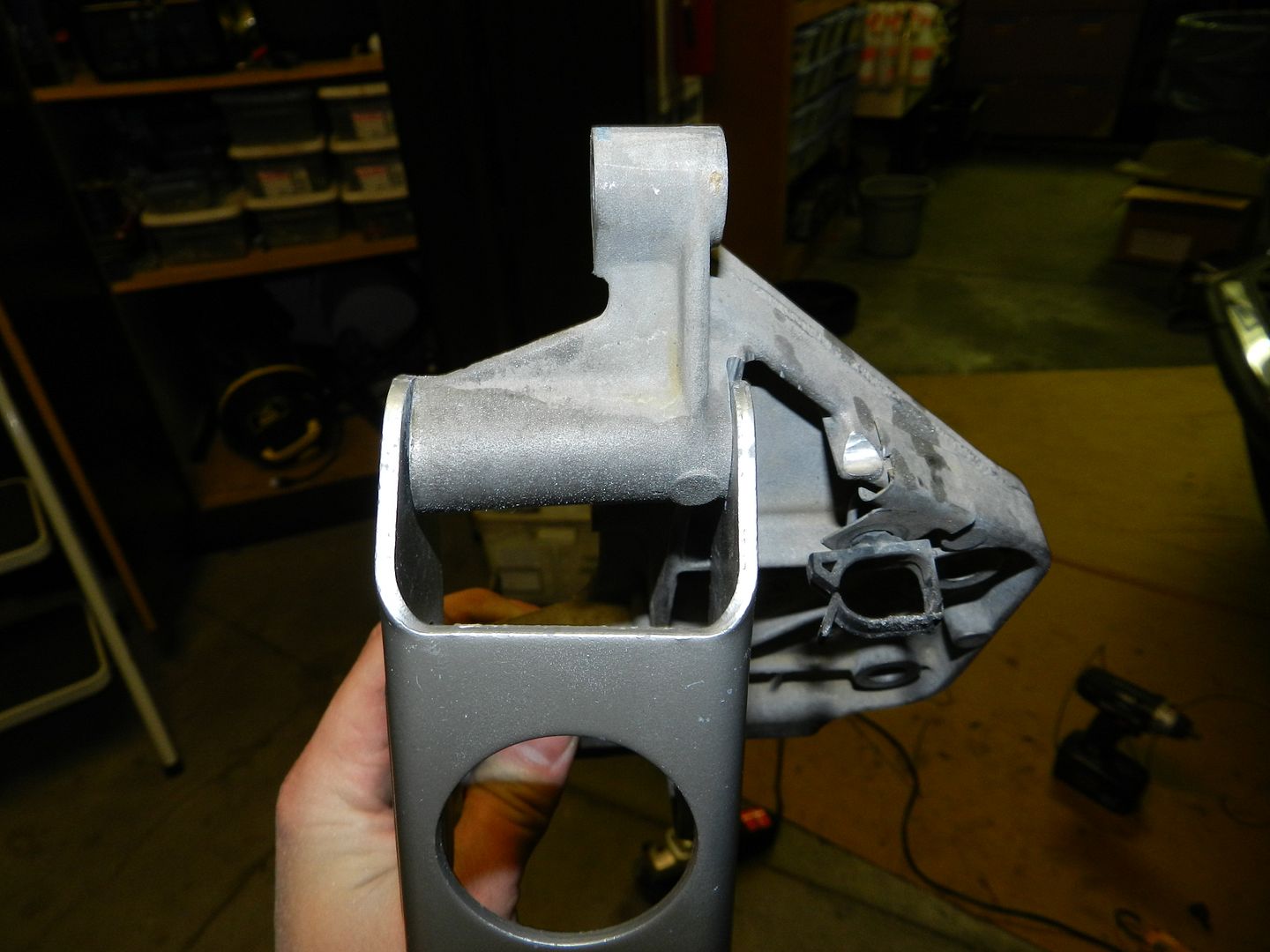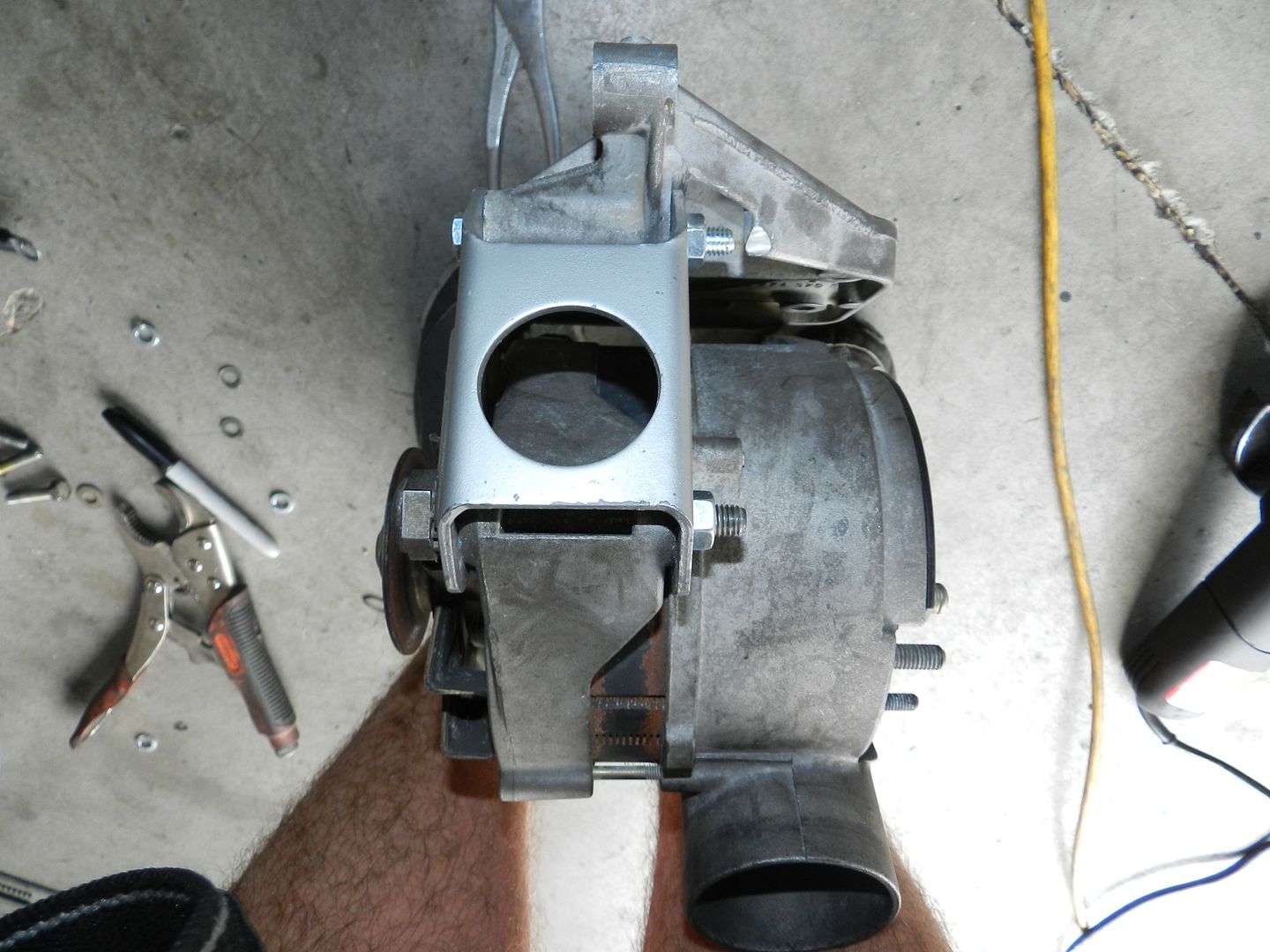 2.) For the bottom mounting there are a few different things you can do. I decided to take some metal tubing a cut it down to the length that fits between the space, to apply pressure on the bracket mounting points. (I found this the easiest, cheapest, quickest way). Will also need a longer bolt.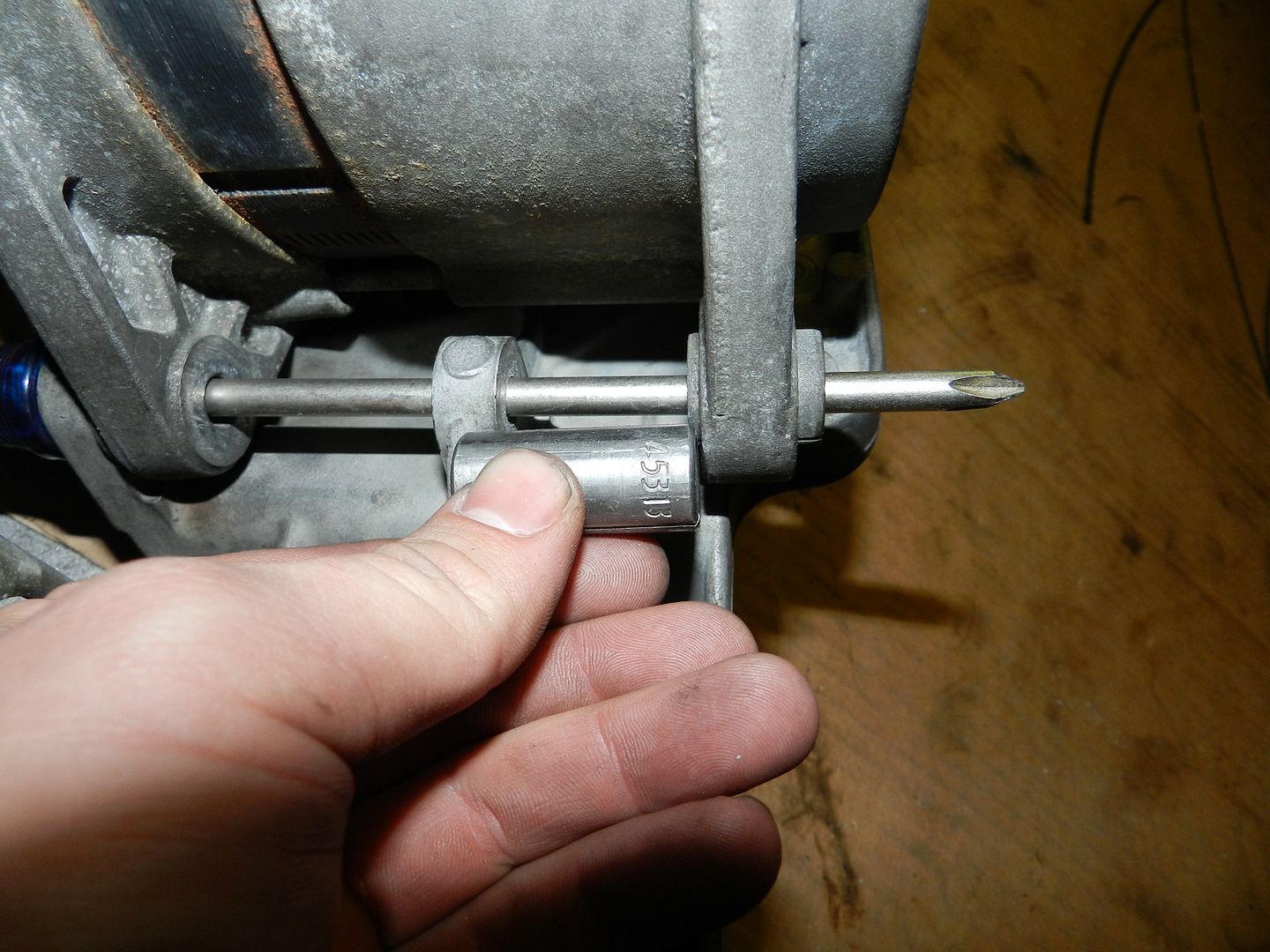 All mounted:
3.)Make sure you find a wire crimp large enough to be able to attach to the b35 alternator.
4.) Next, you might want to drill a hole in the motor mounting bracket. That step is pretty straight forward.
5.) Trim the plastic wiring cover, you will need this so the wires don't ground out on the alternator.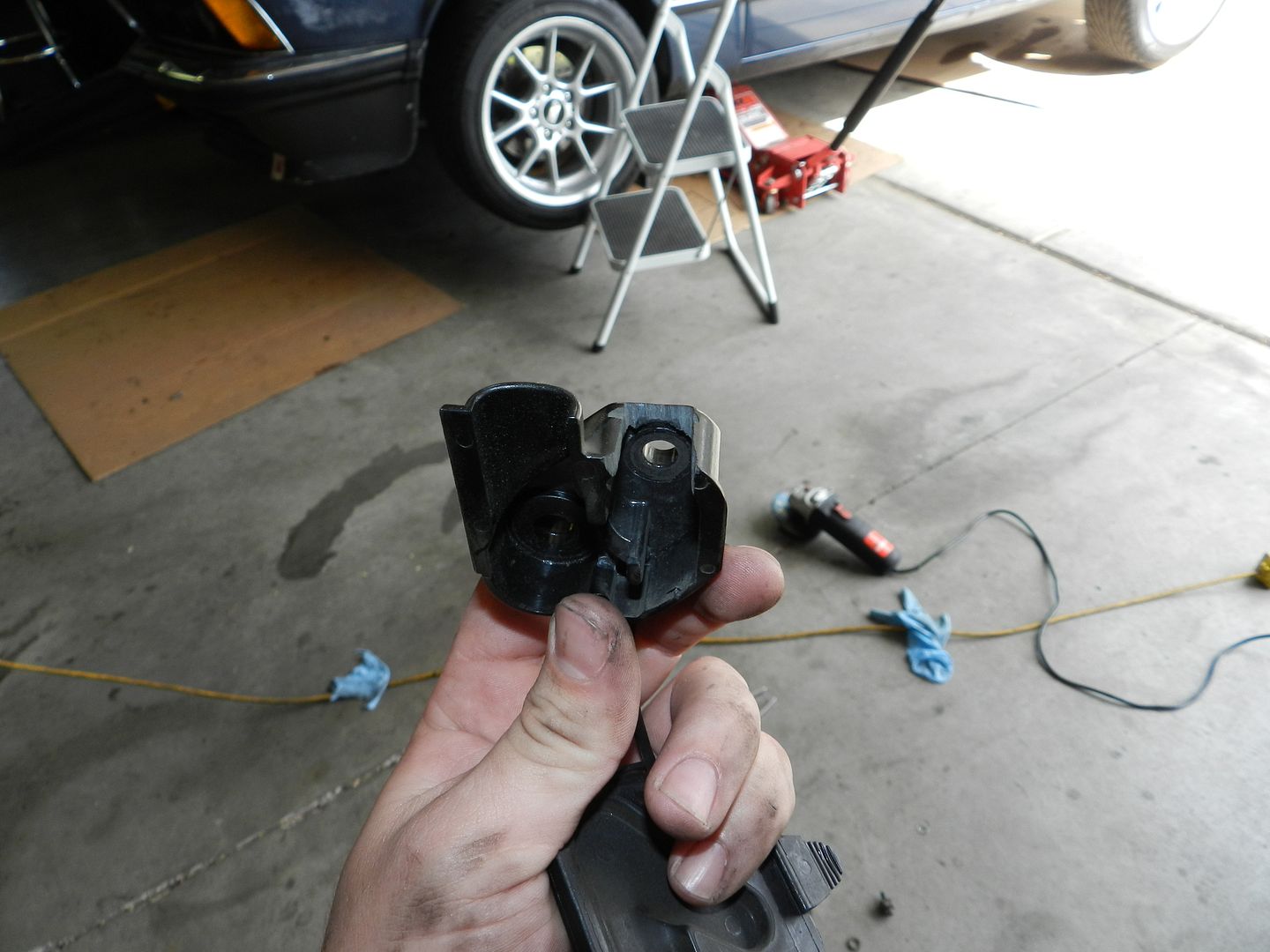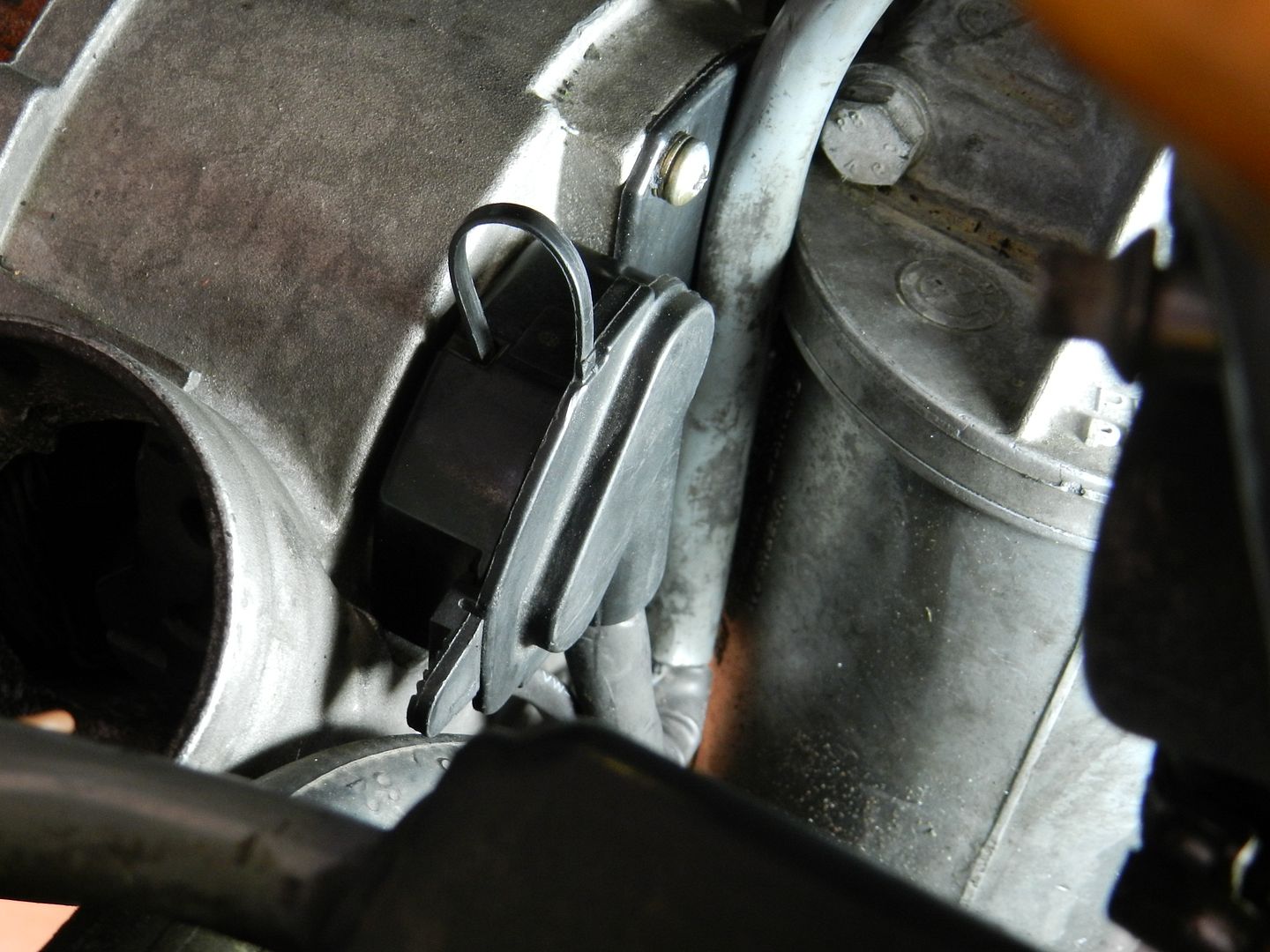 Good thing I did this I need to replace my belts badly!
All mounted up, and works great!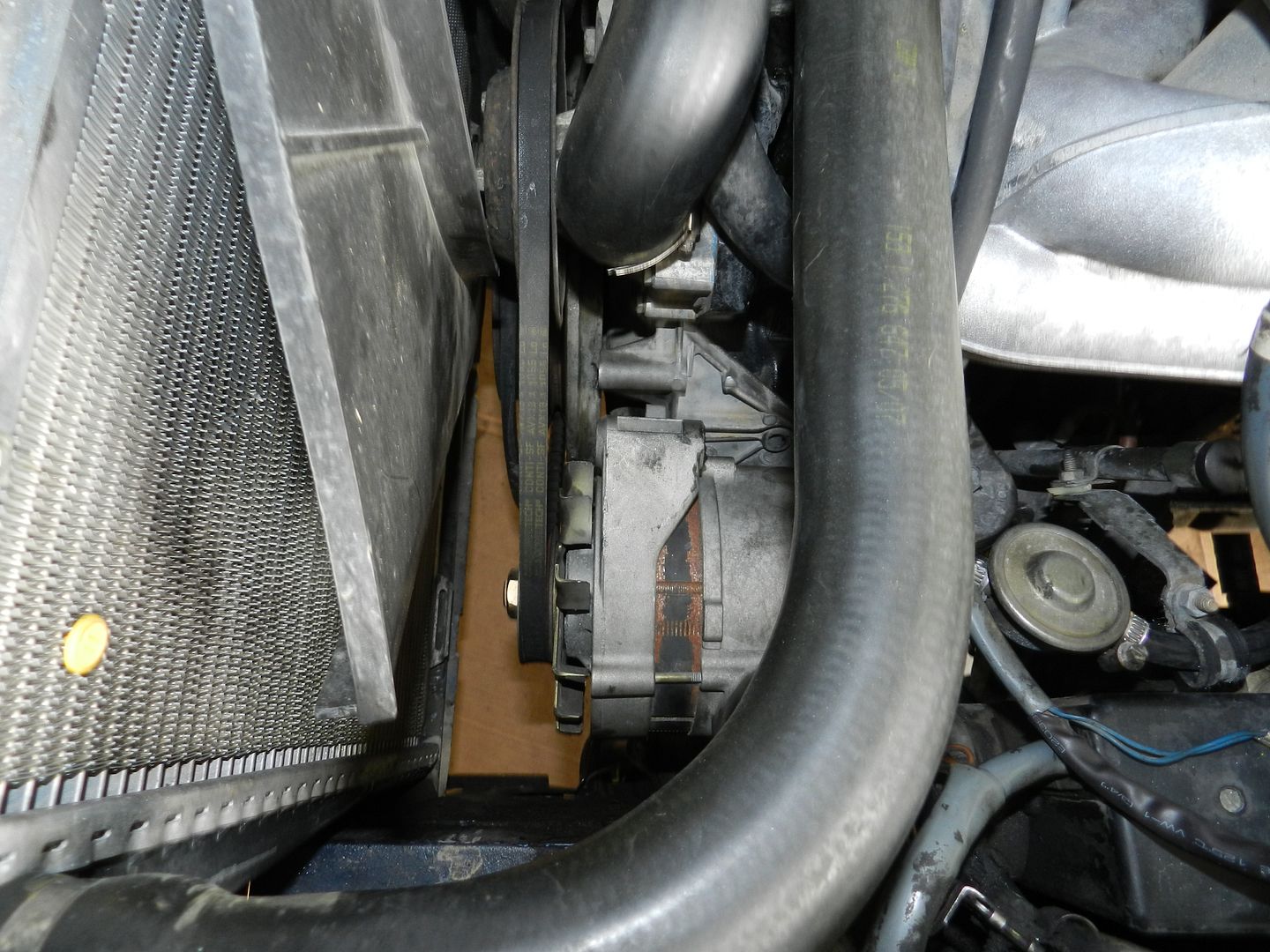 Next thing is trying to figure out a way to route the air cooling tubing!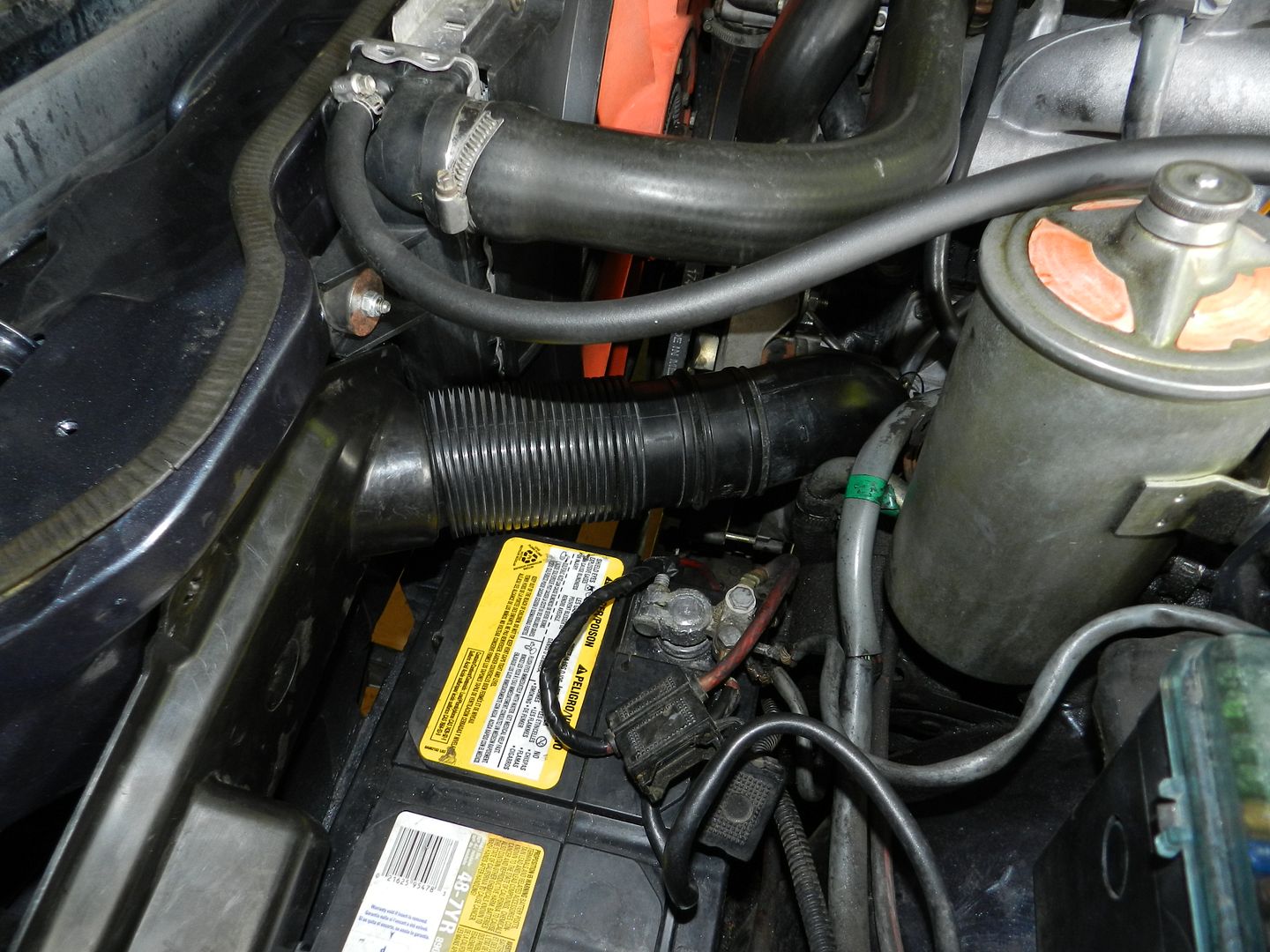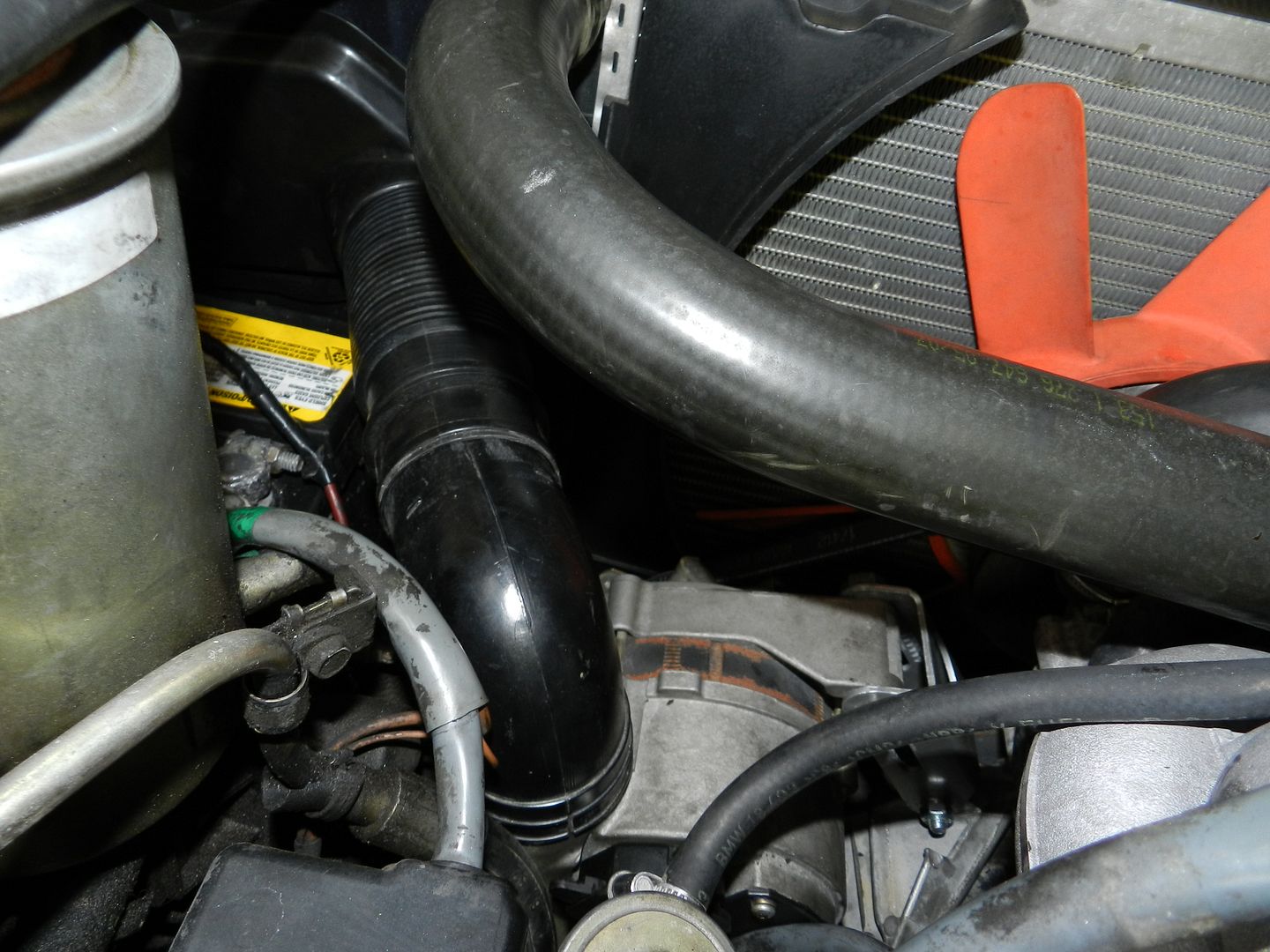 That's all for now, it might be awhile before my next update. Thing that will be coming up:
1.) Paint
2.) Interior Finished
3.) Turn the coilover down, correct the ride height.
4.) Install all reinforcement kits.
In the far future:
Power Upgrade! That is going to be secret won't show that until it is fully complete!
Thanks for Looking!