So it has been about two weeks since my last update and a lot was done to the car. Between school and work I didn't have the time to do the coilover conversion and install all the new bushing/control arms/etc. myself. I decided to just send my car to my mechanic (Alex Vaughn at Vaughn Motor Works). All this work probably would have taken me a couple of days, and he was able to do all of it in less than 10 hours! The car handles extremely well, it's a night and day difference between my old shot suspension and new suspension. I still need to have the car corner balanced/aligned but I will get that done once my interior, stereo are installed. Anyways enough typing and here are a s**t load of pictures:
Big Brakes Upgrade off an 1994 e34 540i:
Before Paint: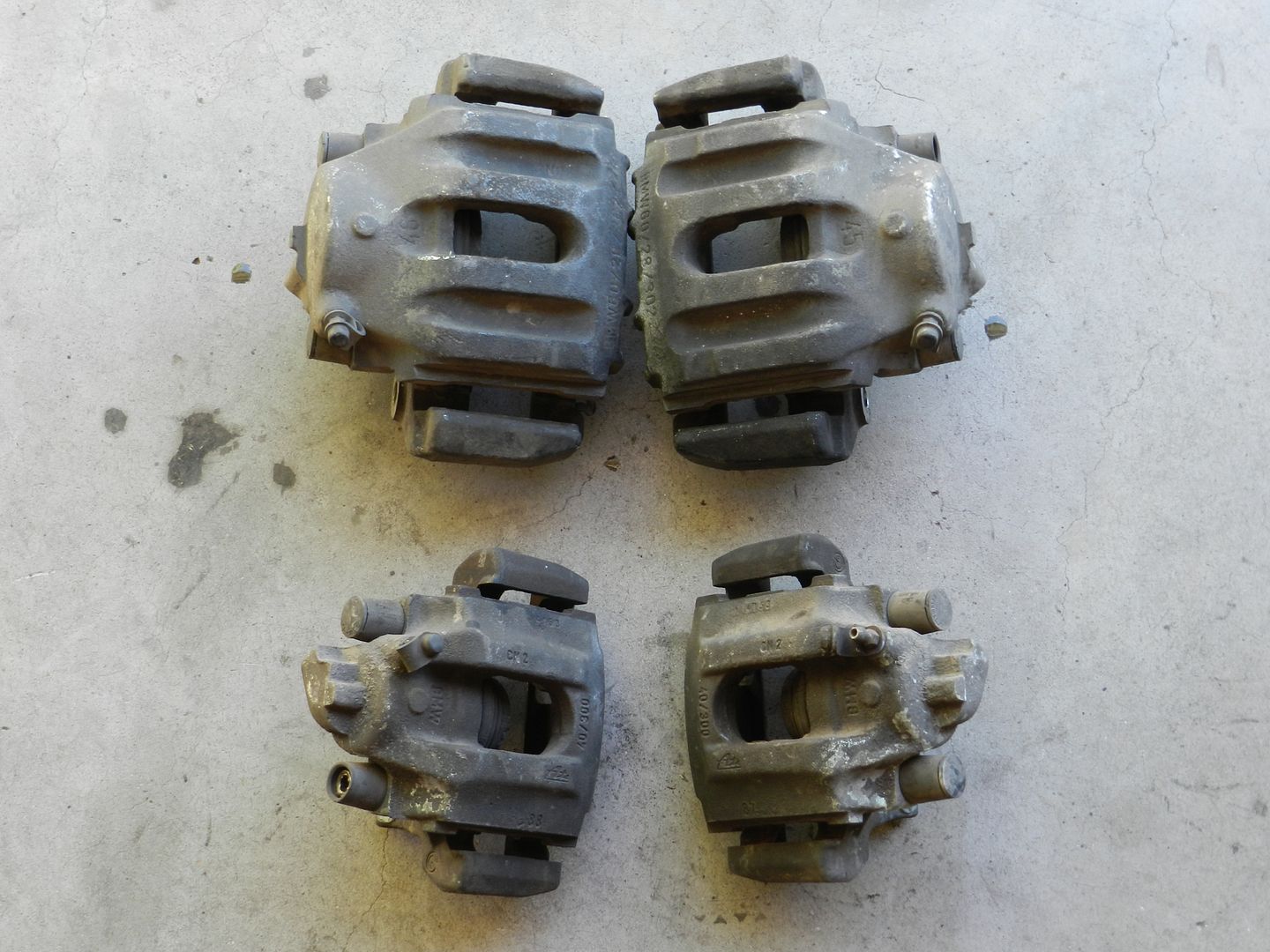 After Paint: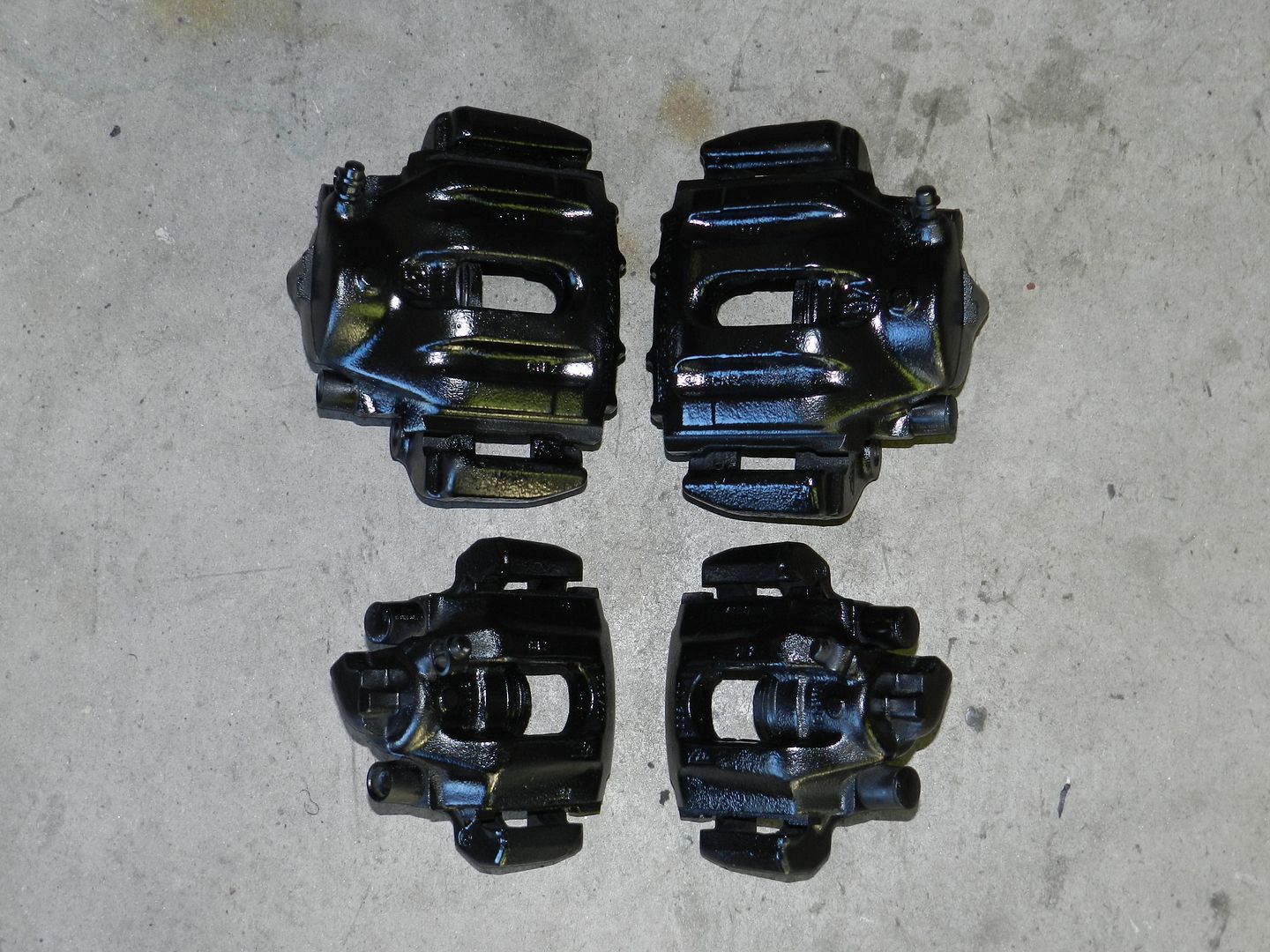 Old suspension: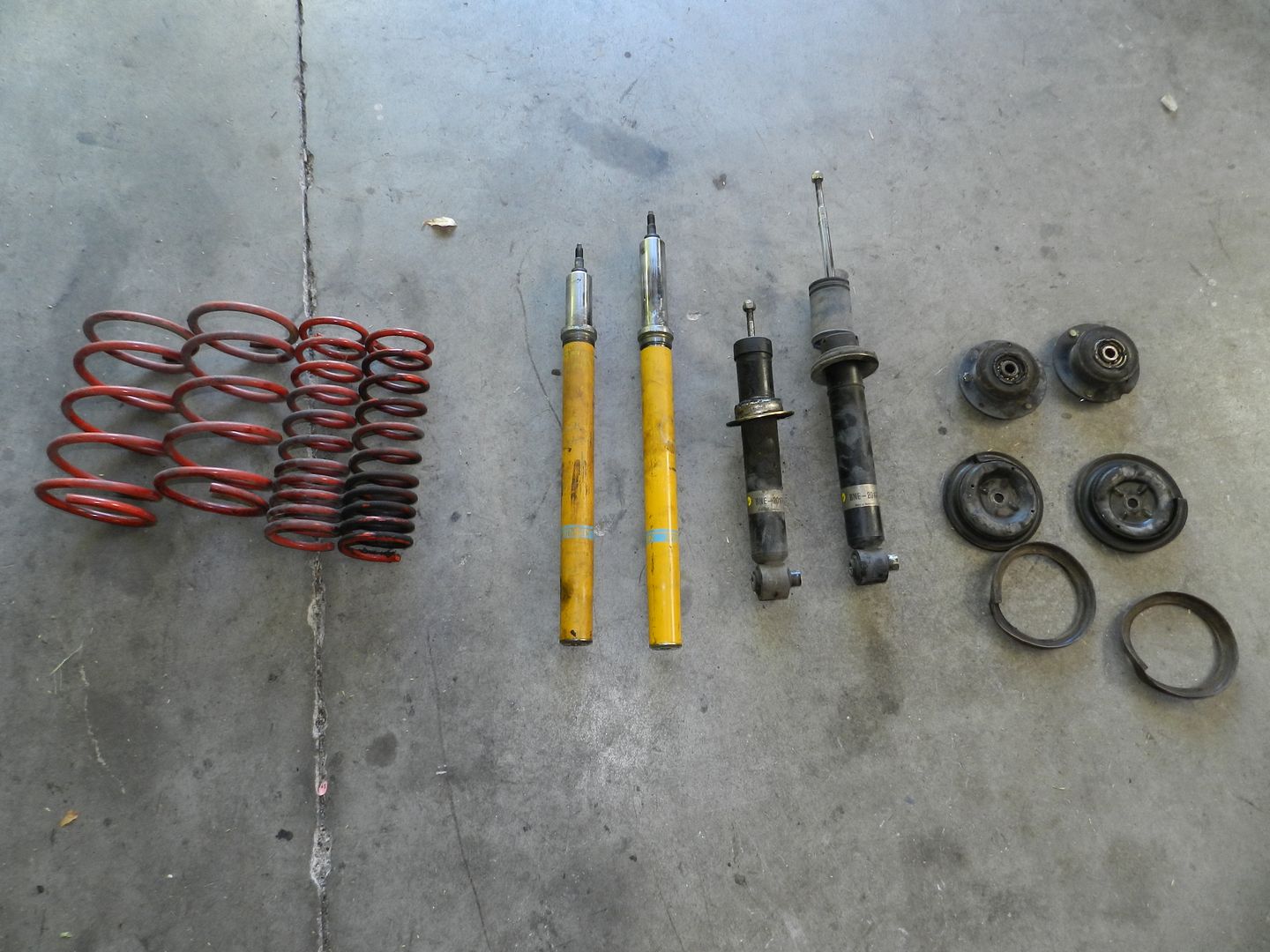 Starting to Install New Suspension: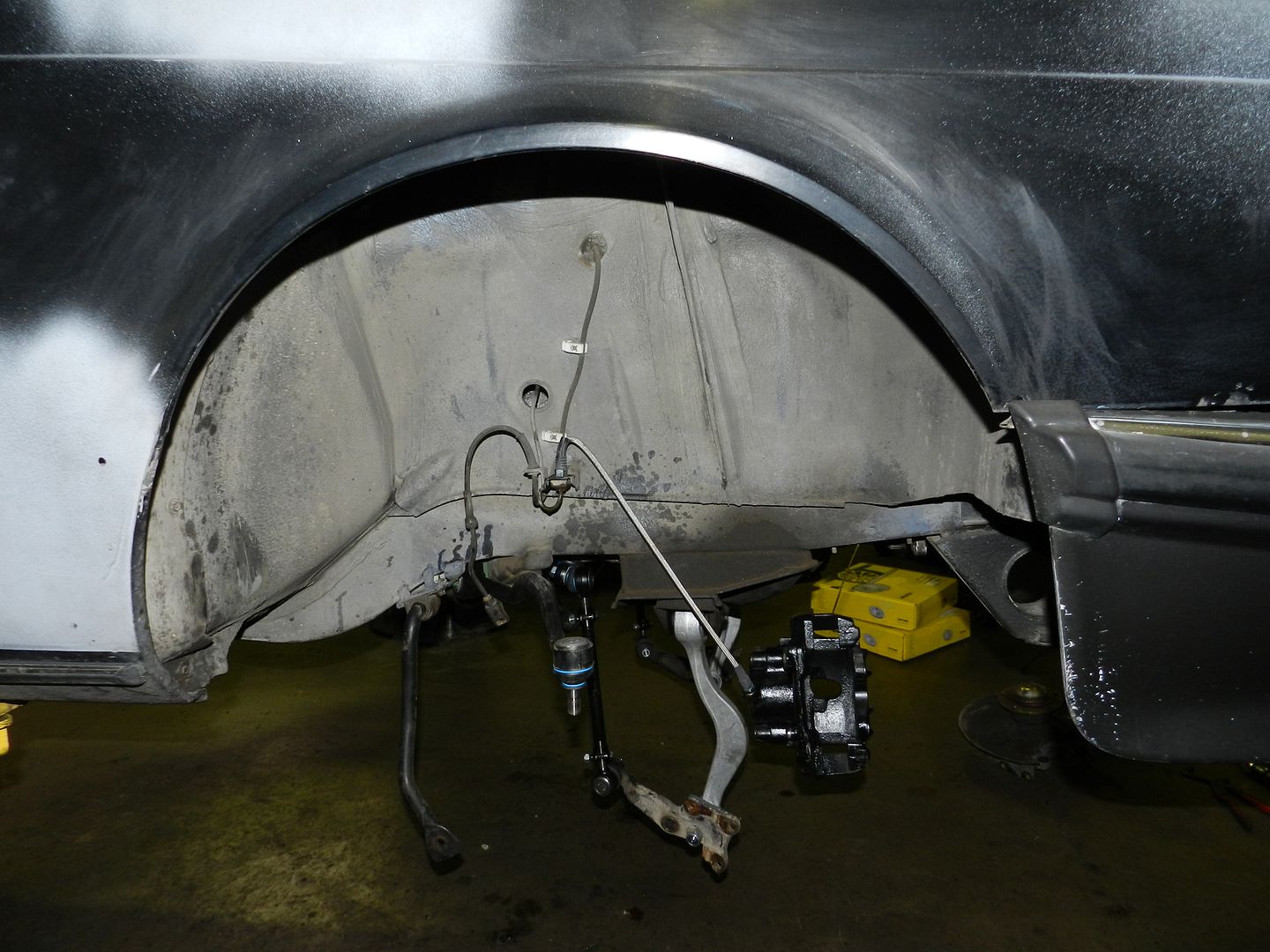 New Suspension:
(Front Driver Side)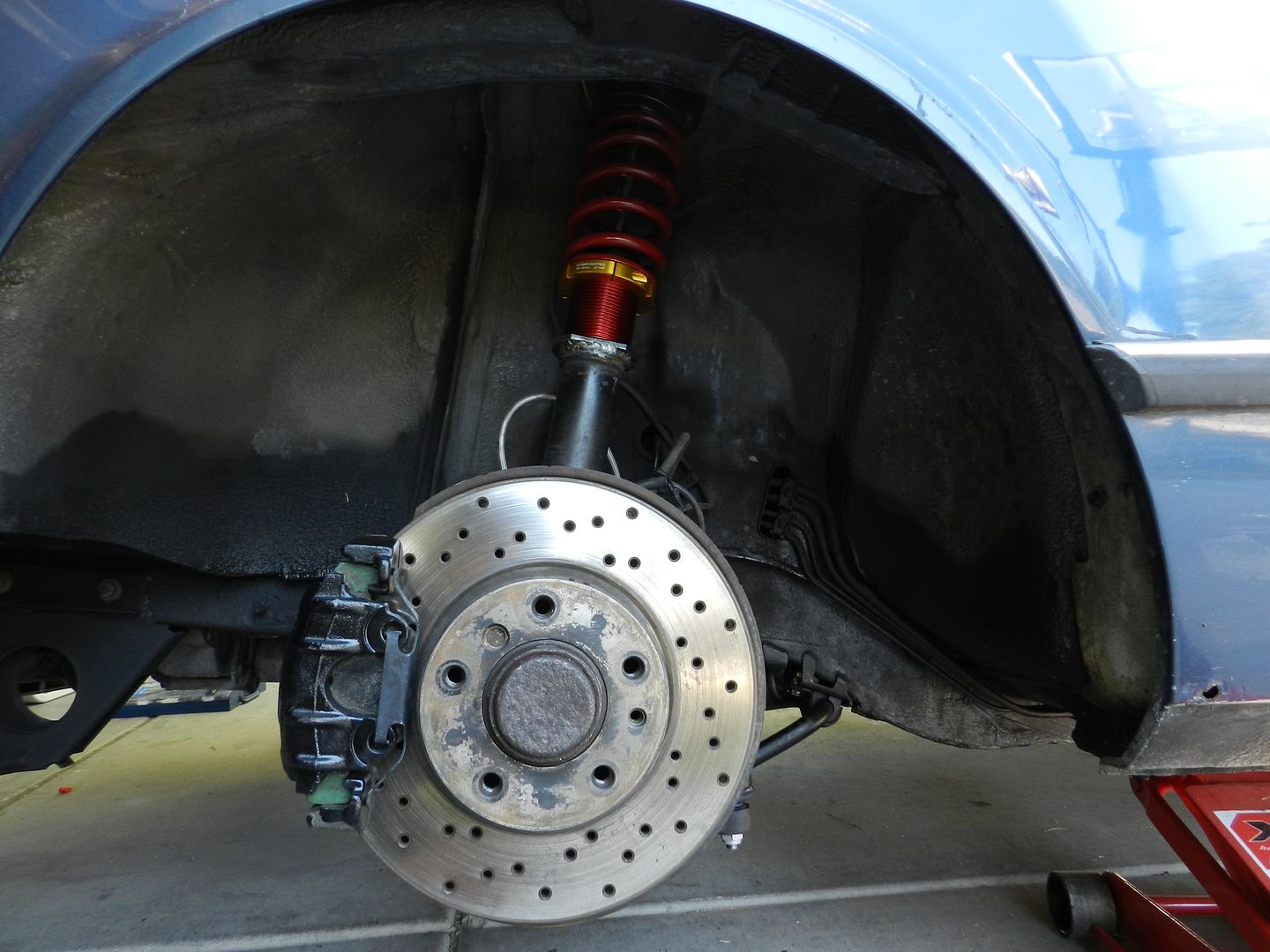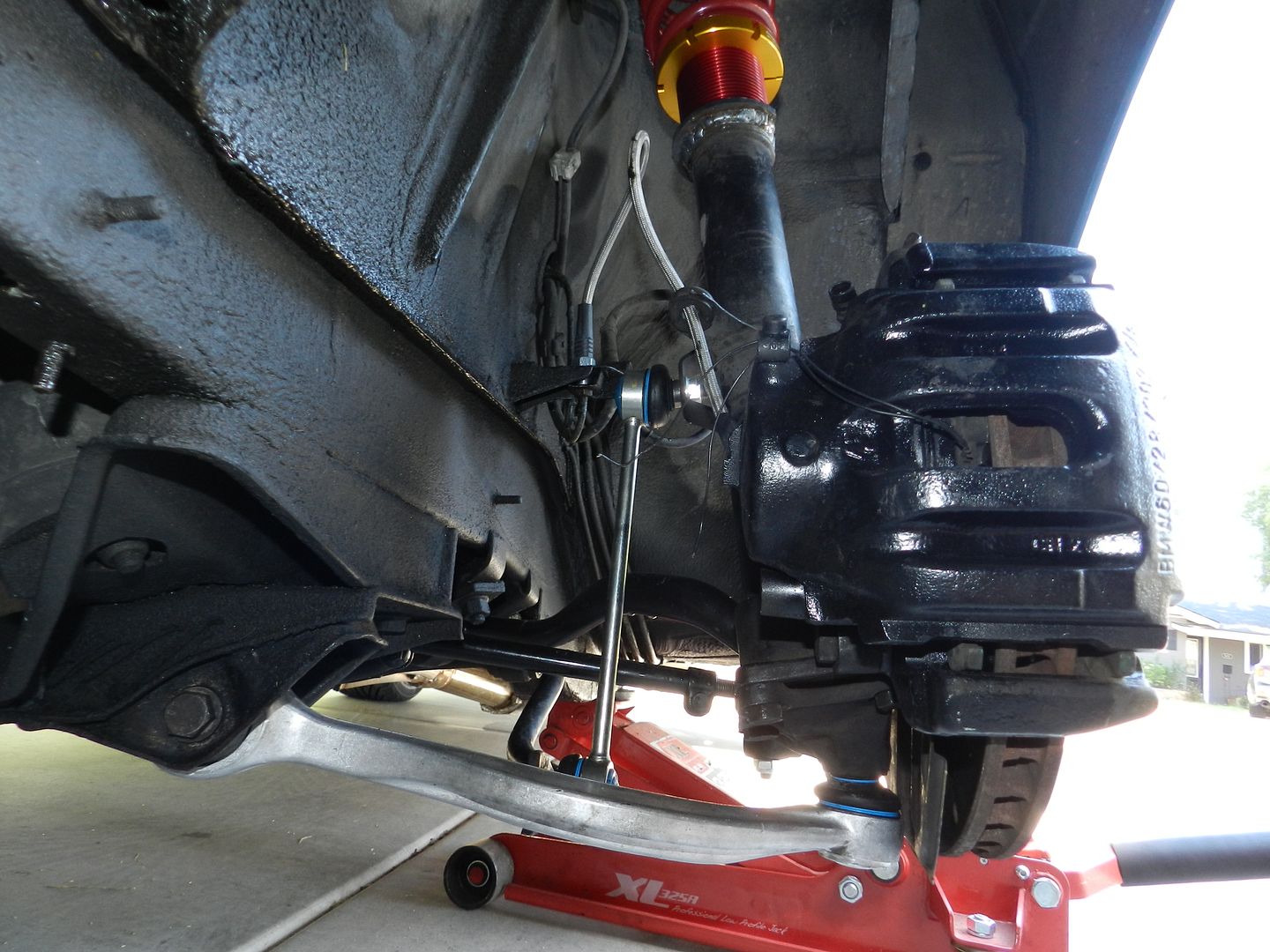 (Rear Driver Side)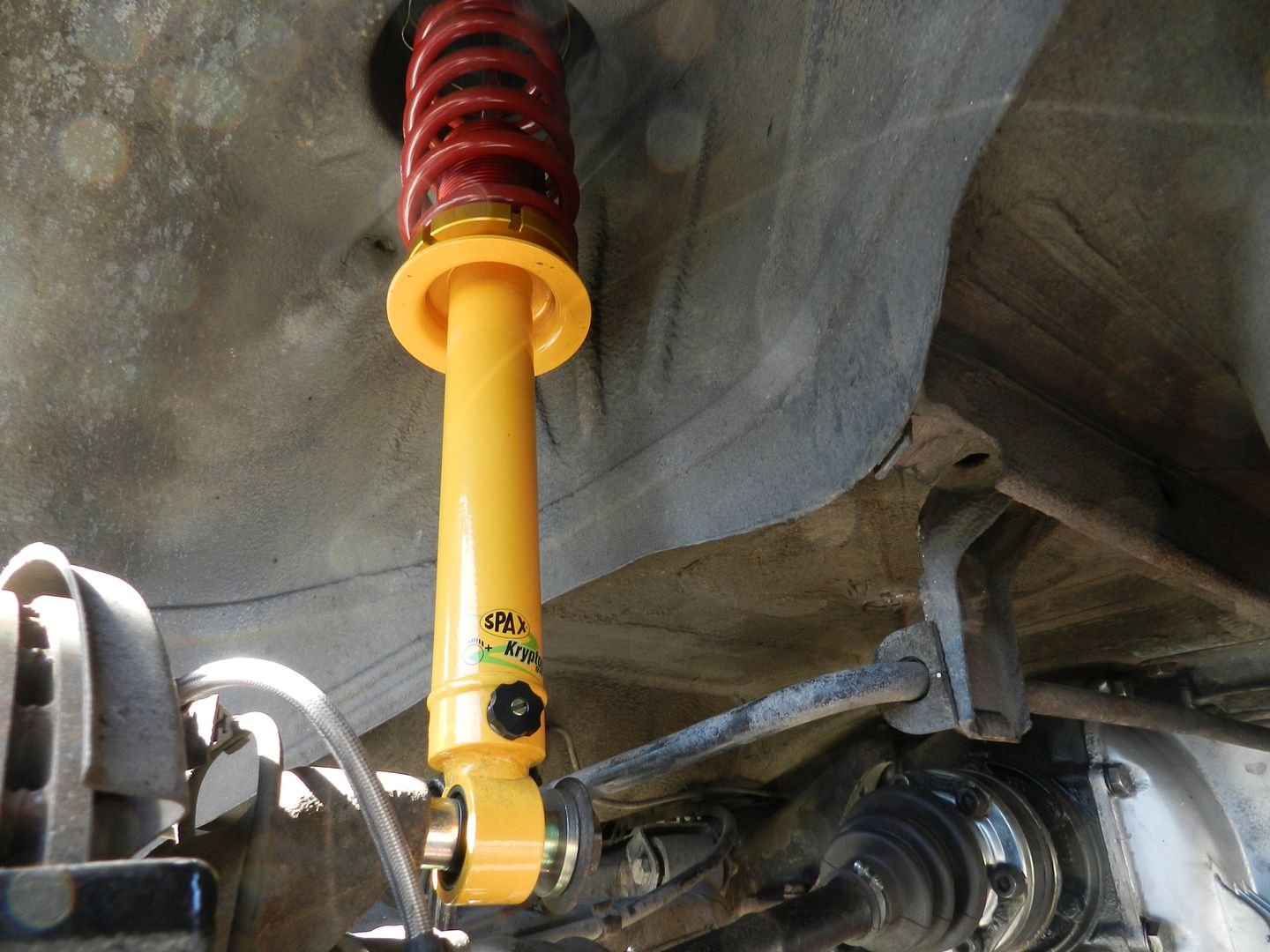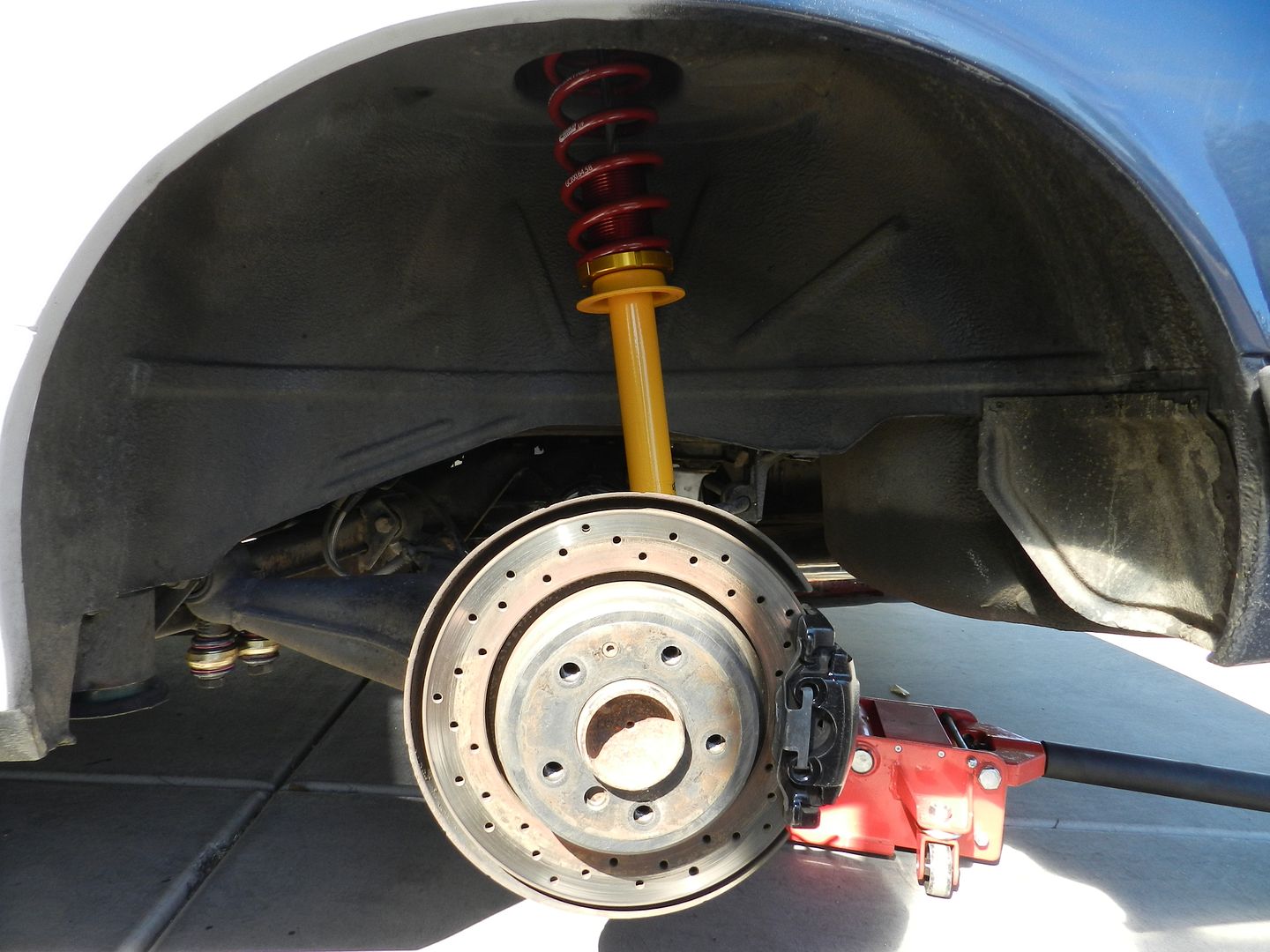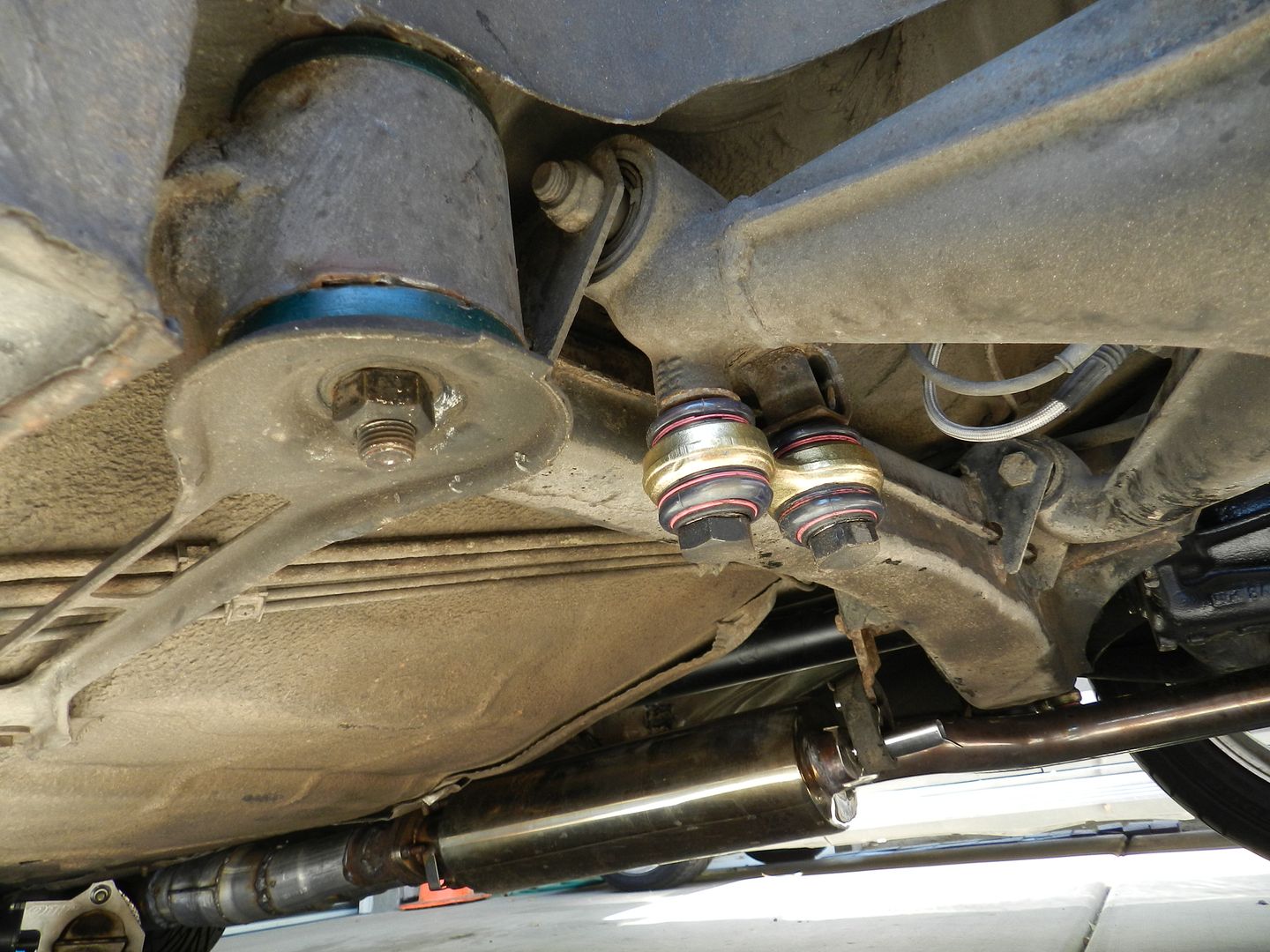 (Rear Passenger Side)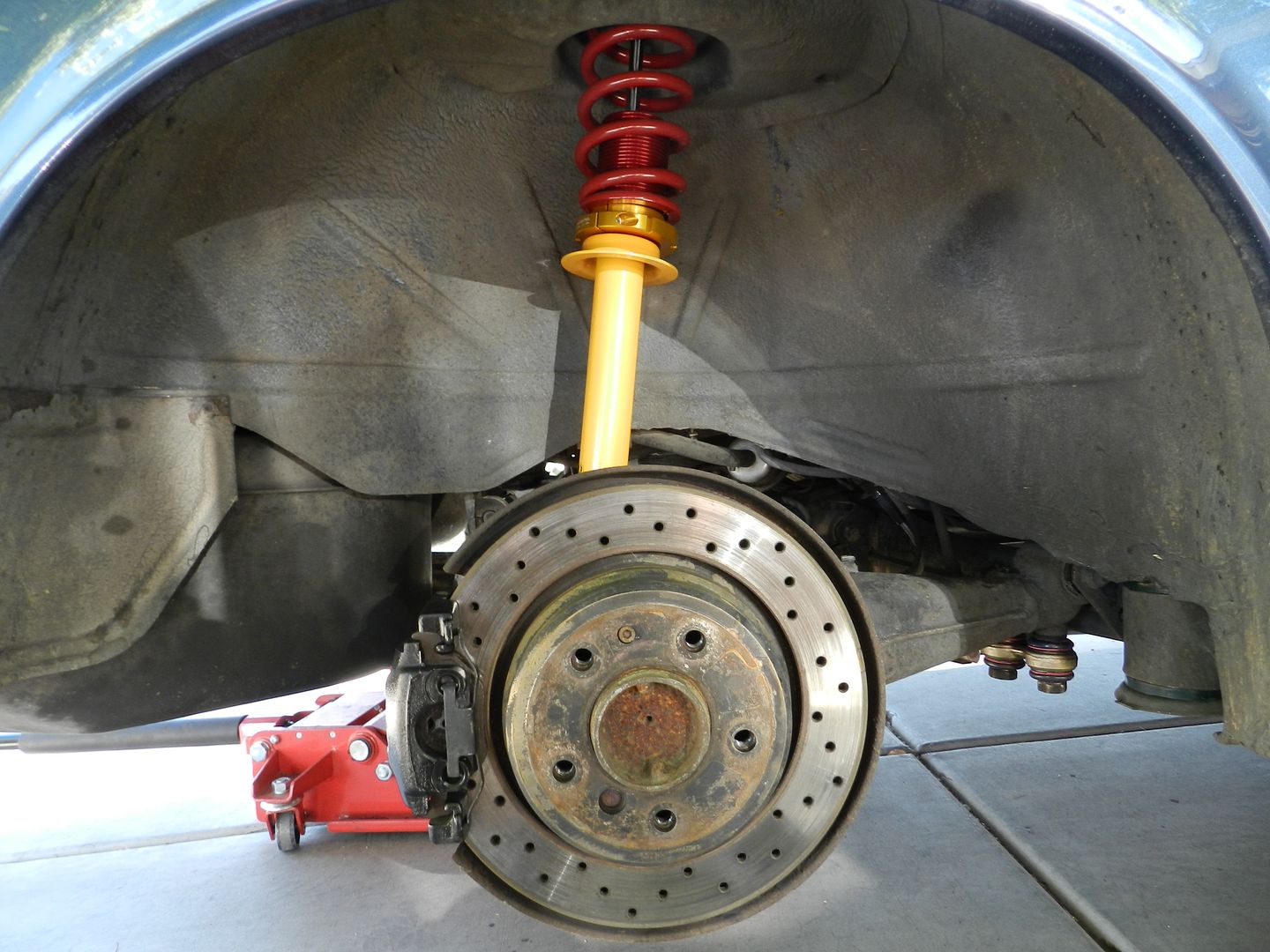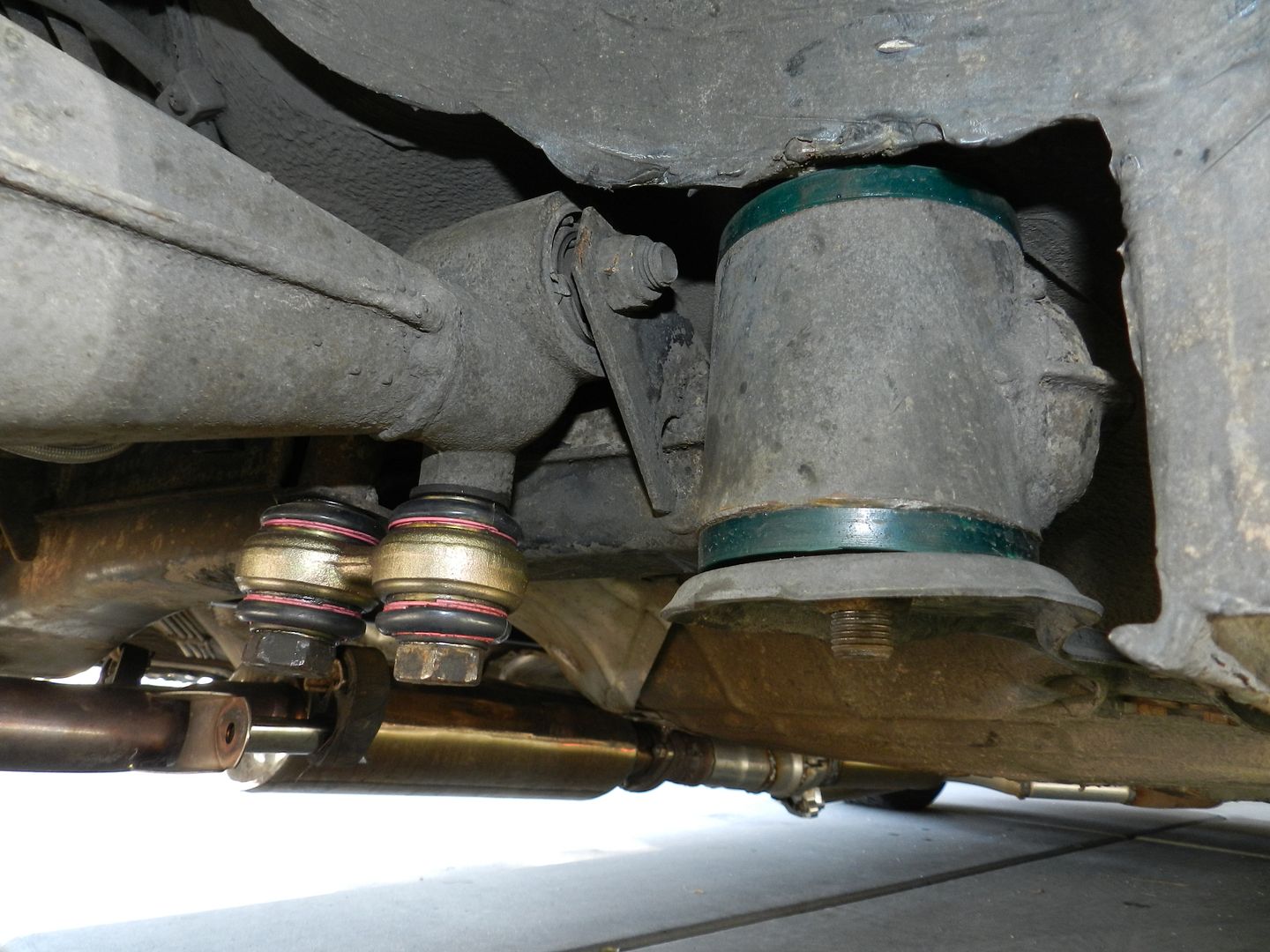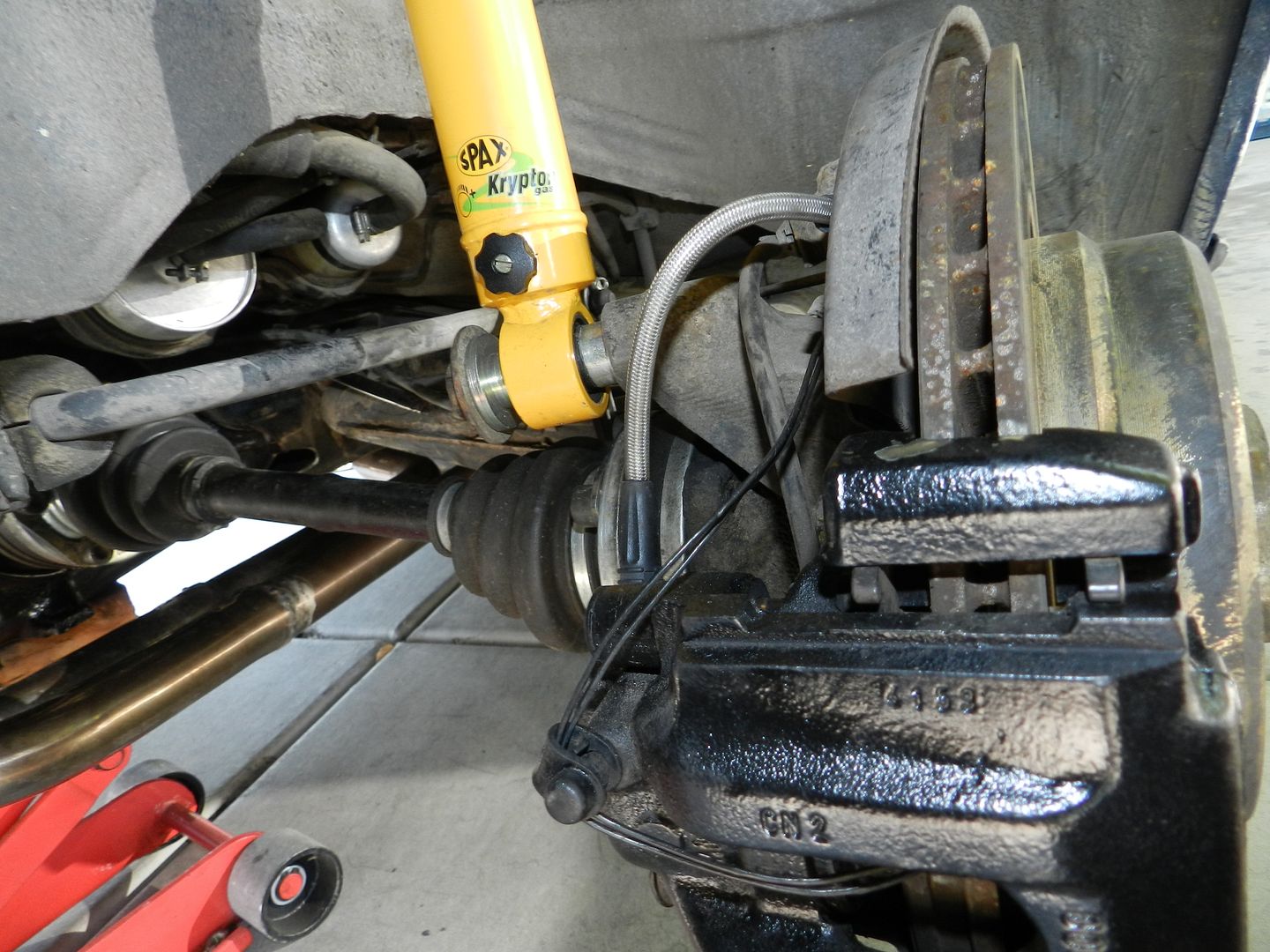 (Front Passenger Side)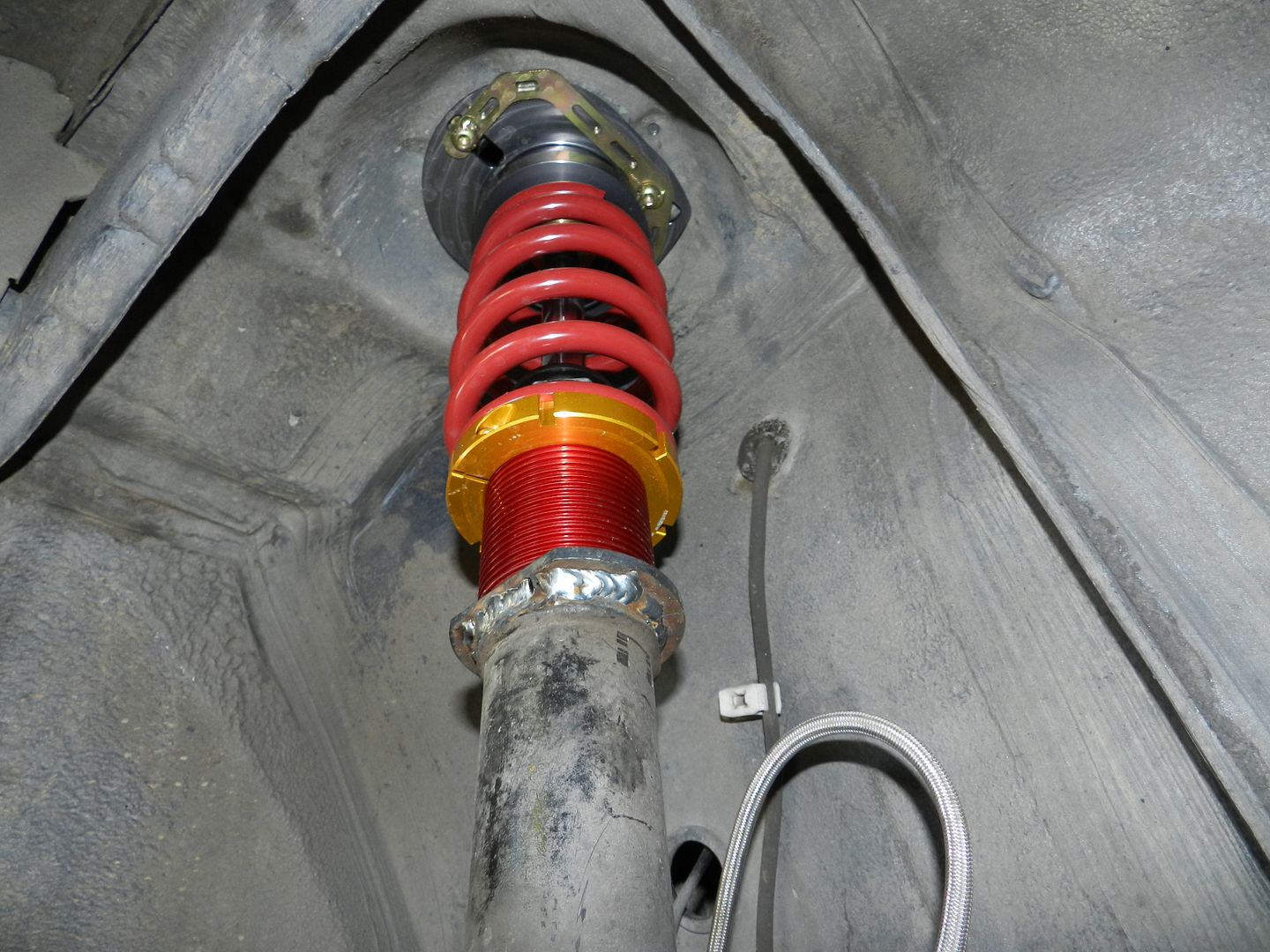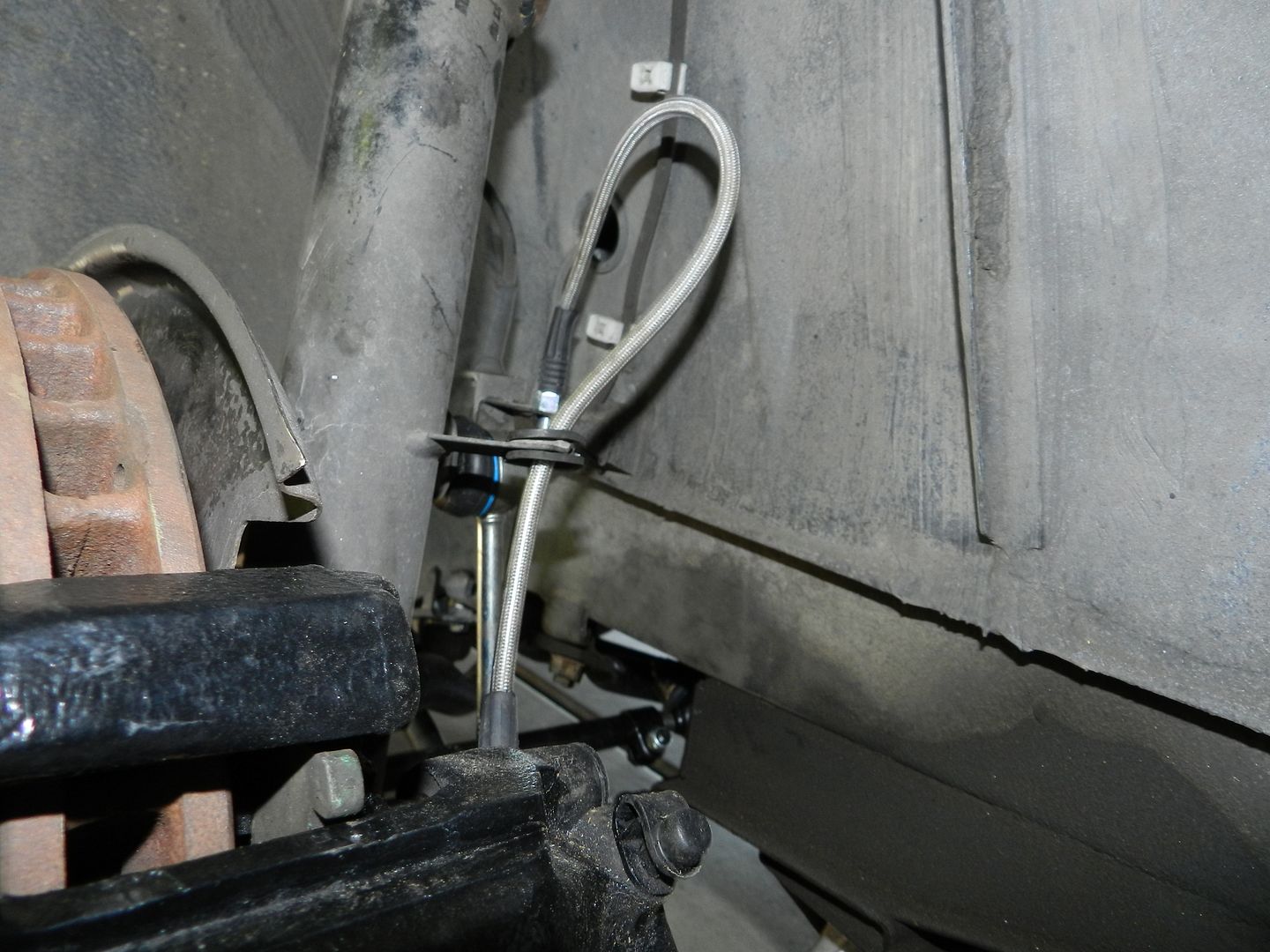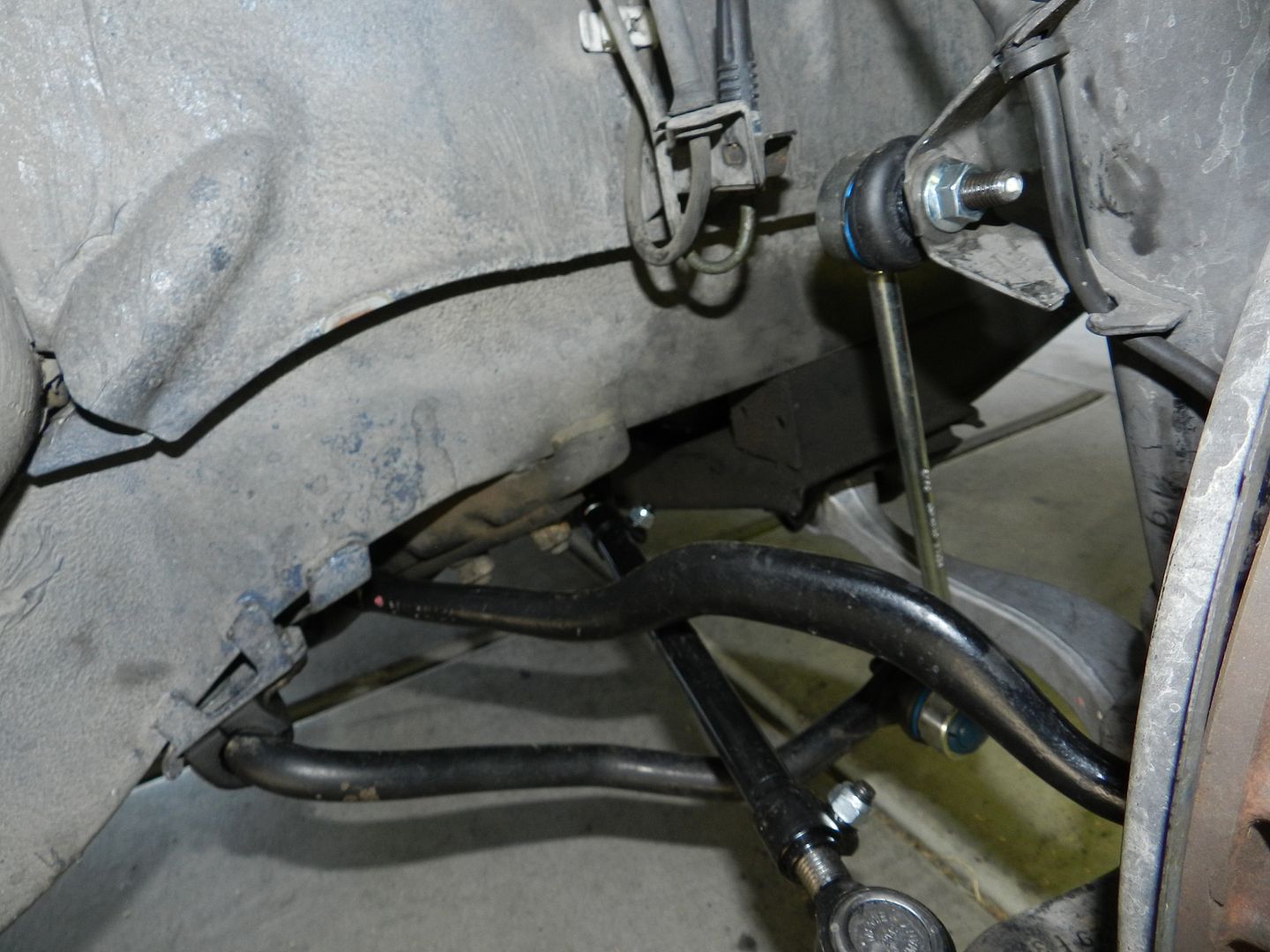 (Installed my BBS RK's which will be my track set and will get my style 5's refinished which will be my show set).
Front:
Rear: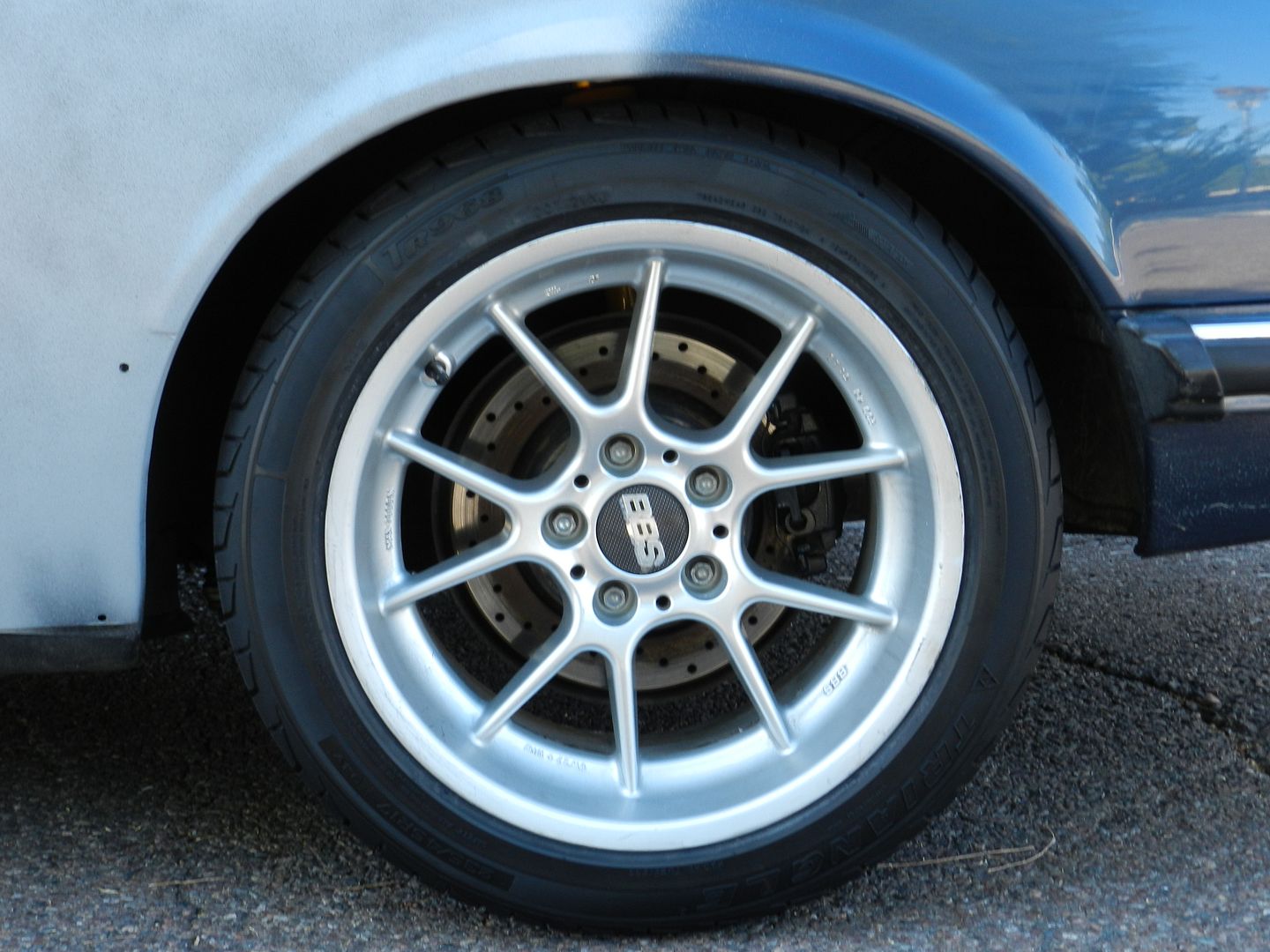 (Stainless Steel Clutch Line)
(Front Strut Brace) I need to clean my engine bay! haha
(Rear Strut Brace) When I went to install the rear strut brace it didn't seem to fit correctly. So I need to re-drill and move the holes over about a centimeter.
When it didn't fit correctly: One side would fit but...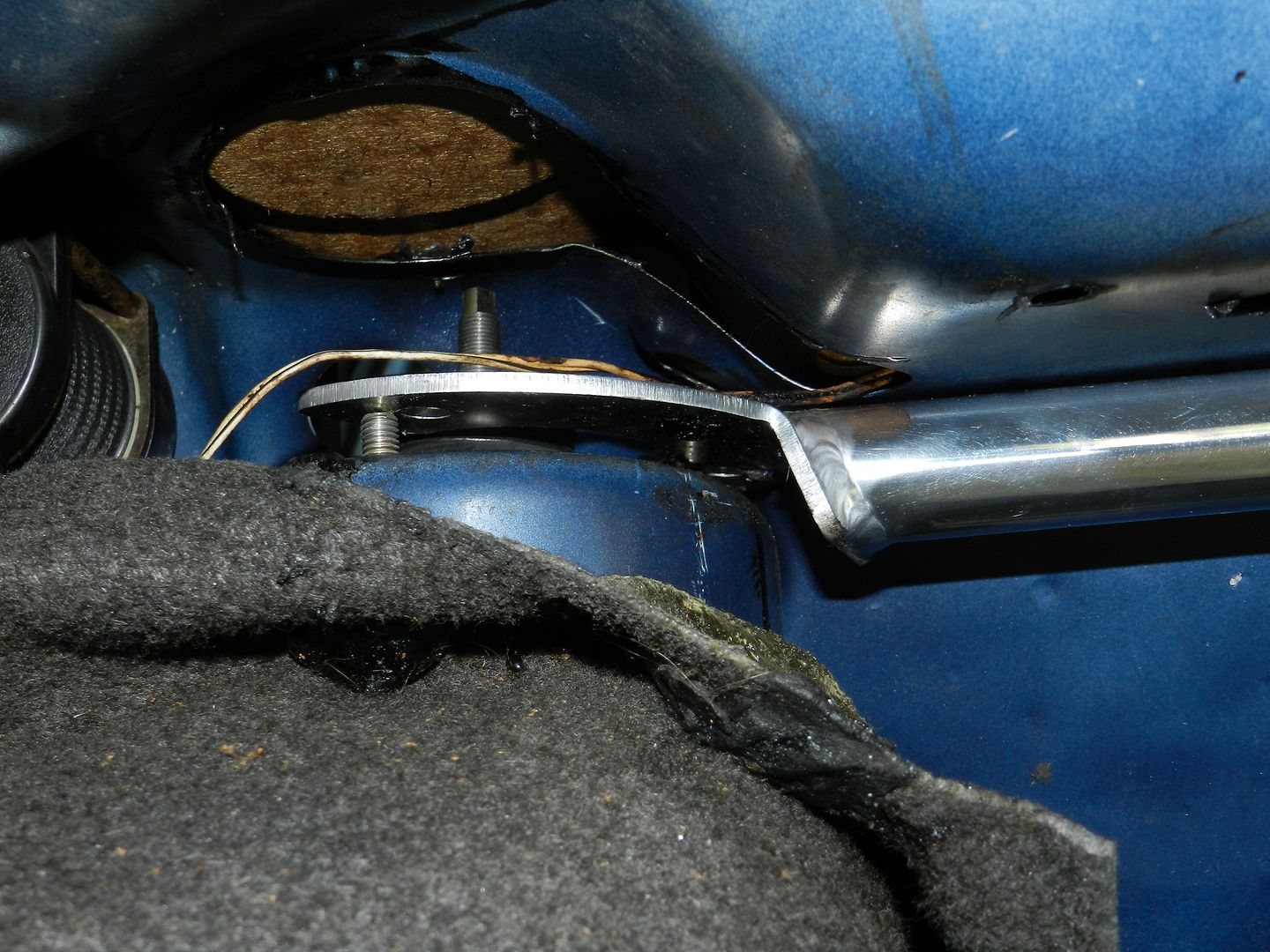 Re-drilled and installed: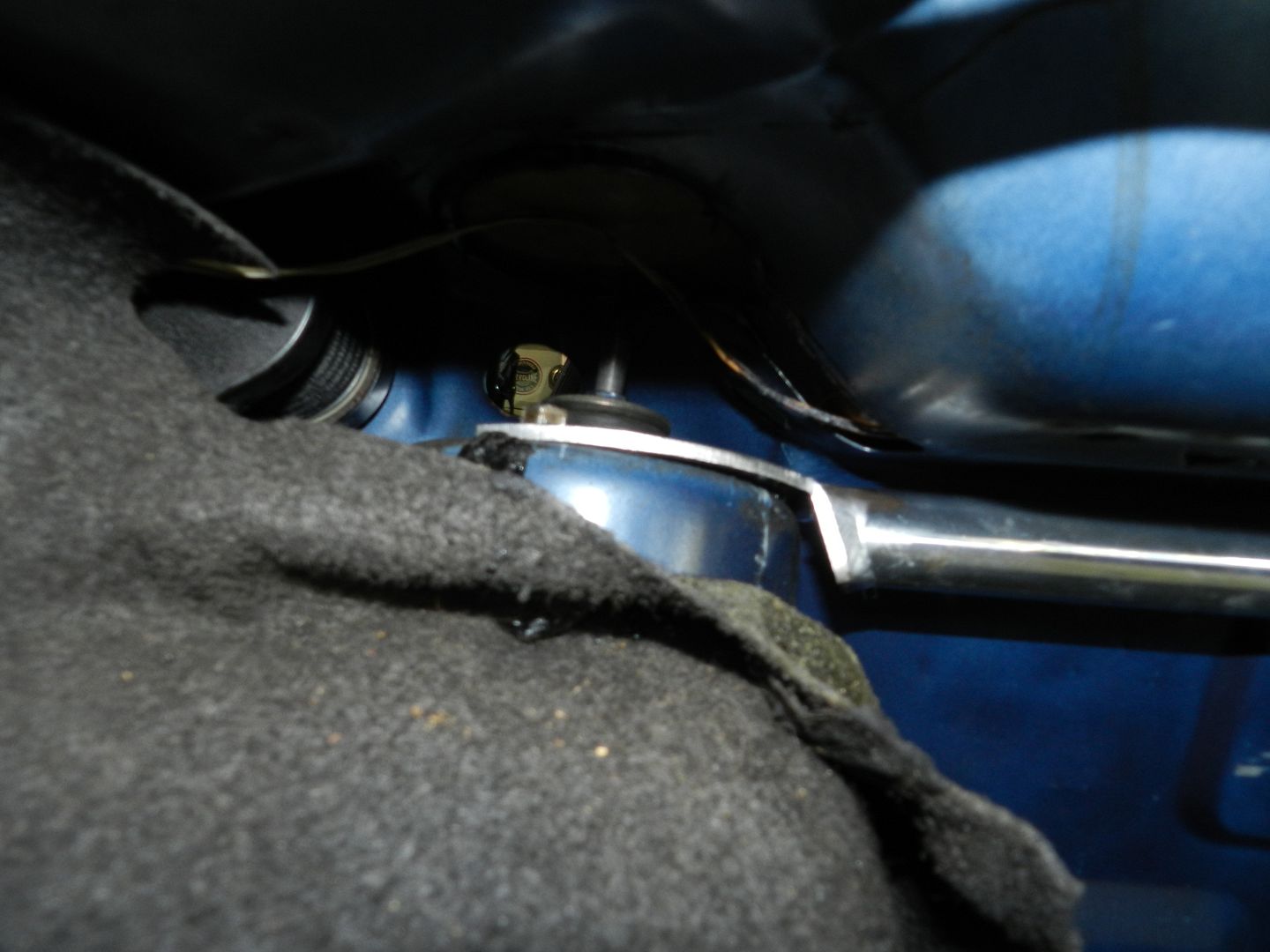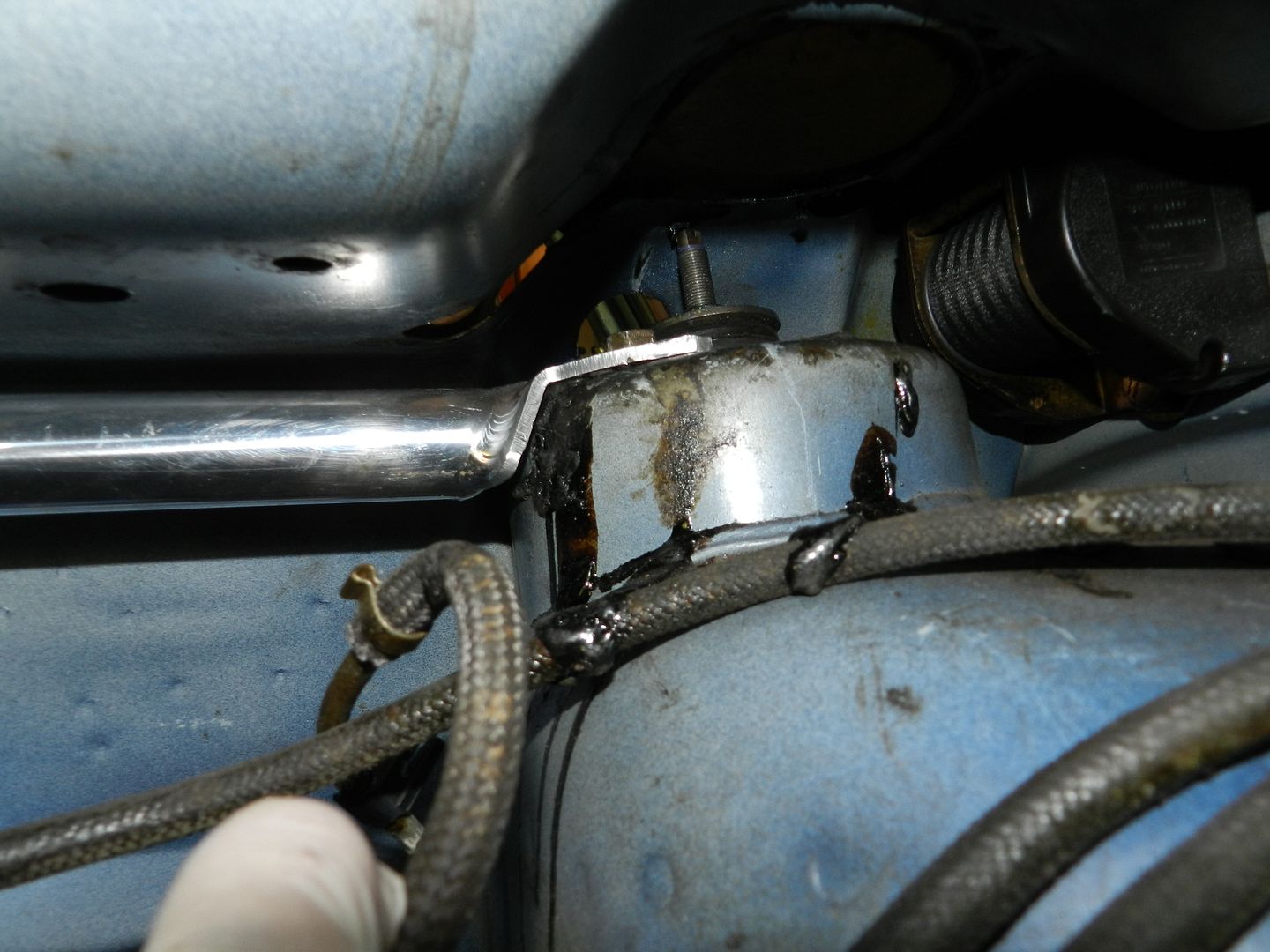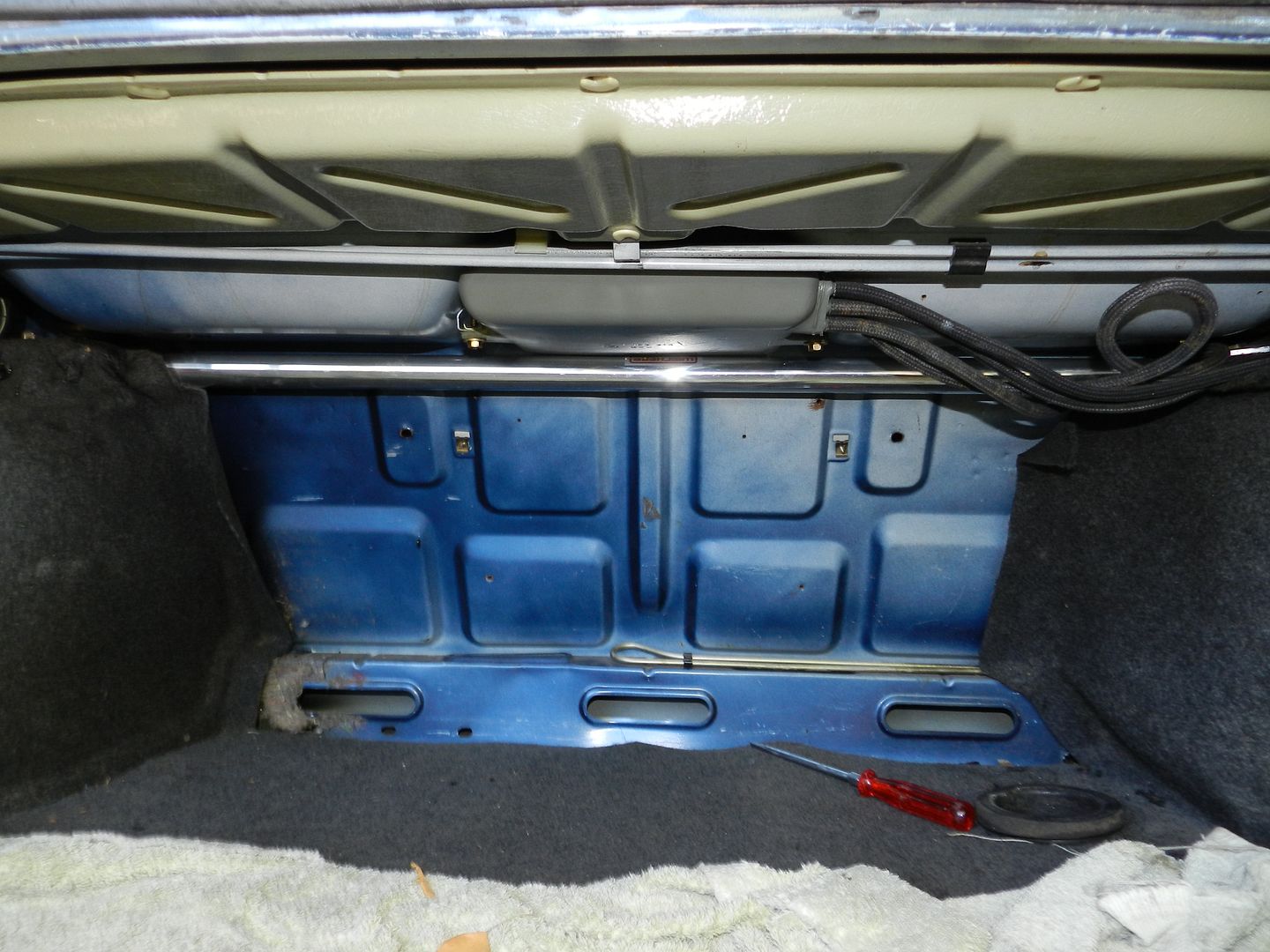 (Camber Plate)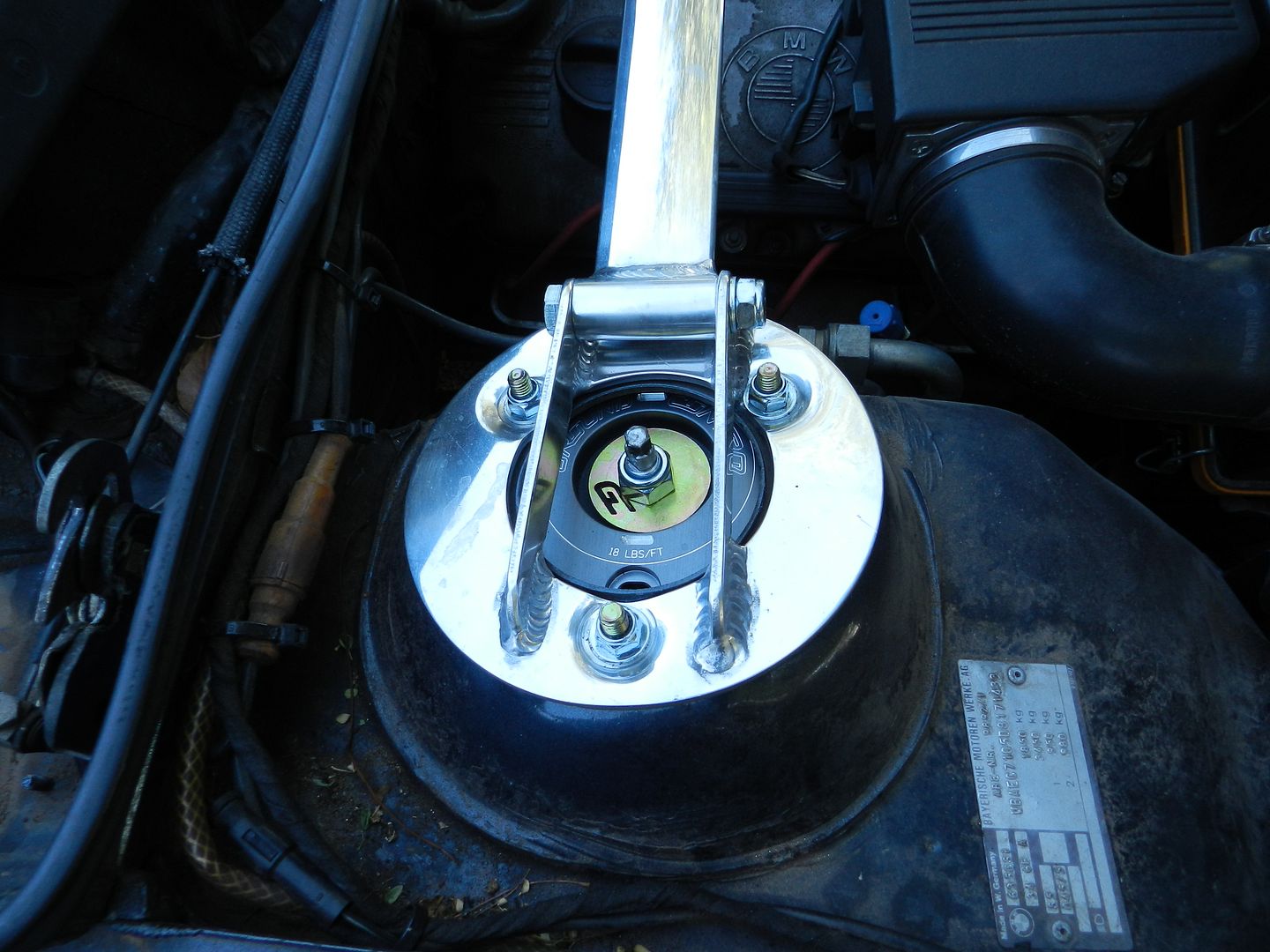 Almost all the suspension components and bushings have been replaced the only things need now are: Rear Sway Bay Bushings, Motor Mounts, Transmission Mounts, and Differential Mount (Had to send it back because in broke during installation).
Finally after the 5th time of trying to pass emission I finally passed! I had tried a bunch of different combinations of different ECU's, AFM's, etc. Finally I found a combination that work which was: New Oil, New Spark Plugs, 018 AFM, 011 ECU, 91 octane with an e85 mixture, and couple of other small tuning adjustments. Here were my numbers:
1.) Hydrocarbons (HC) in grams/mile- Vehicle Emissions 1.74; Applicable Standard 2.40.
2.) Carbon Monoxide (CO) in grams/mile- Vehicle Emissions 6.04; Applicable Standard 20.00.
3.) Oxide of Nitrogen (NOX) in grams/mile- Vehicle Emissions 2.02; Applicable Standard 3.50.
Now that I don't have to worry about emissions again for another two years I was able to install my stainless steel exhaust and 3" electric cut out. I took the car down to one of those little exhaust shops. As you will see there was a lot work and welds needed to make it fit. It isn't the prettiest install and I need to take it back to have the exhaust raised a little bit more. I am pretty happy with how it is came out because the welds look pretty good and I don't have any exhaust leaks. For the price they did it, I can't really complain to much! Here are some pictures of my exhaust, some time in the future I will do an exhaust video with cutout closed and open. (When the cutout is open all the way it is extremely loud and sounds really good!)
Exhaust Pictures: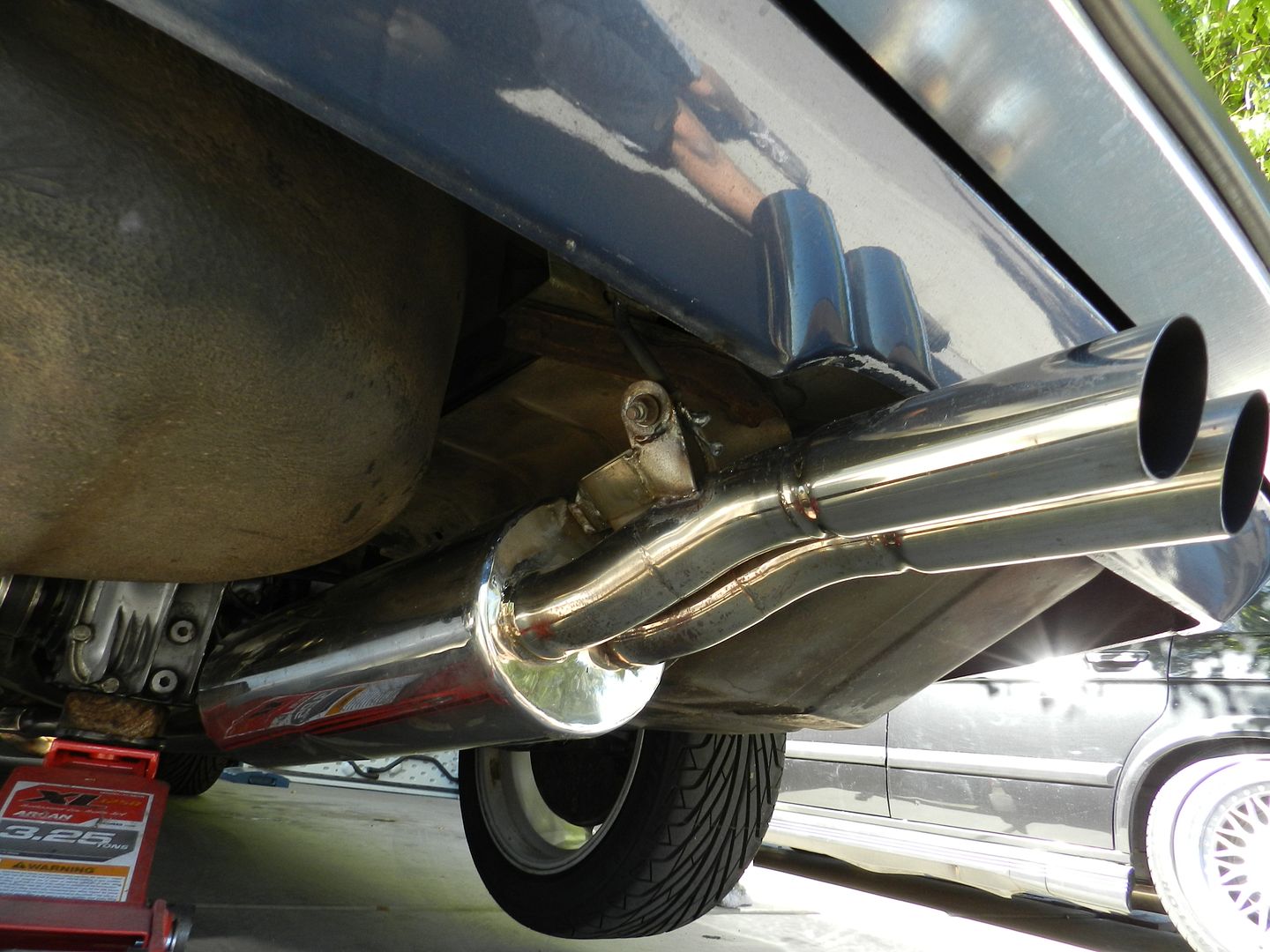 Here is how the car looks and sits as of now. I still got a lot of work to do a head until I am all done, but thats all for now! Thanks for looking!