While trawling through the pages and pages of this subforum I noticed there wasn't a thread on my Porsche yet. Time to fix that.
Basics:
Minerva Blue 1979 911SC coupe, US version
Minilite wheels
Pretty much stock
So this week I put on some new headers. This is supposed to be very difficult because the studs snap in the heads when you try to get the old ones off. Temperature and being on the underside towards the rear of the car seems to be a little too much to ask. Getting under the car, I saw this:
Ehhhhhh, not too great looking. I started bathing those in Würth Rost Off Ice a few weeks ago and had a go at them. The right side (in the pic above) was much harder than the left, for some reason those studs were changed out once in the life of the car. End result of 1 hour Monday, a night soaking and 1 hour Tuesday:
The strategy was to never spend too much time on one bolt, and to tighten before loosening. If the bolt was loose I'd hear a slight crack when tightening and then I knew it was good to go to come out. I did not heat any head studs, even though I had the torch on standby.
What came off:
What's going on:
Doublechecking if I needed to backdate the oil lines, and yes, I did: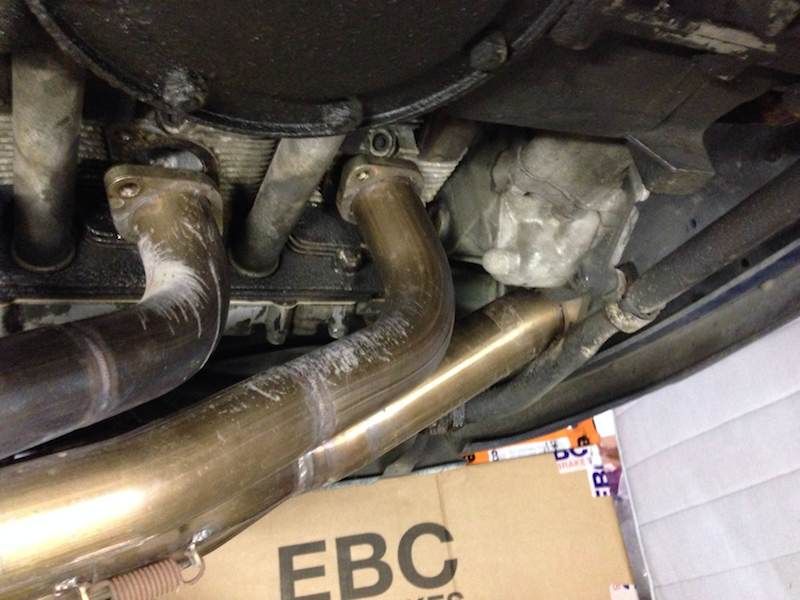 The newer style oil line is located pretty much exactly where the flange is too, so I don't see how it can work. Drained oil and got started on the oil lines: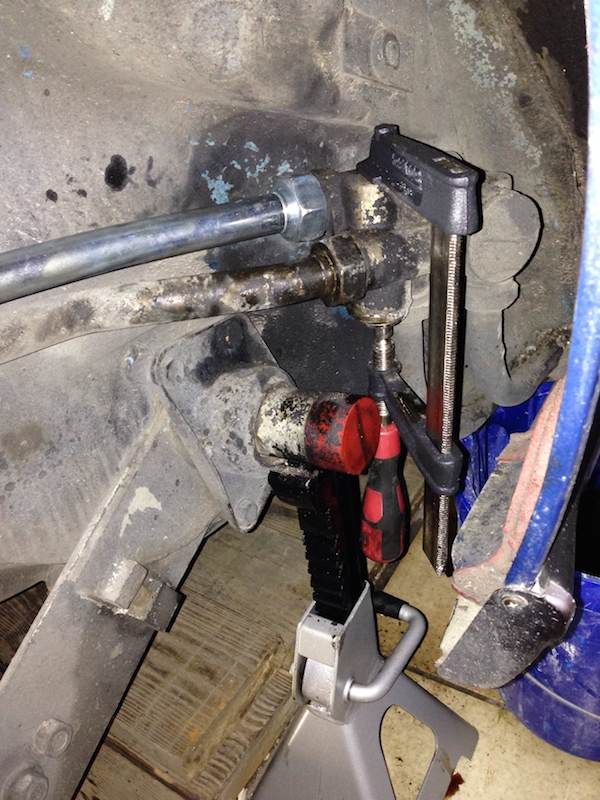 I used a 36mm wrench with a cut in the box wrench to allow it to slip over the oil line. That and heat and shock cooling and a vice grip on the thermostat got them off.
Took the headers apart to bolt them on: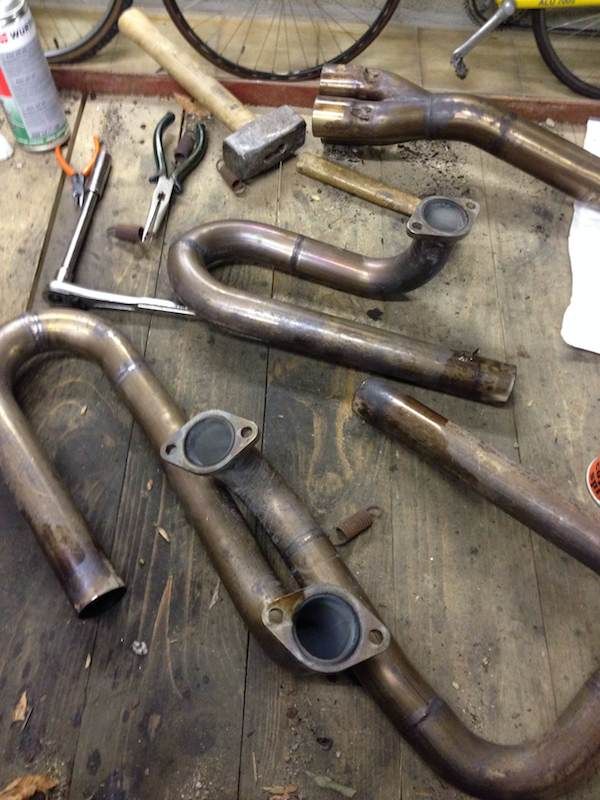 Result: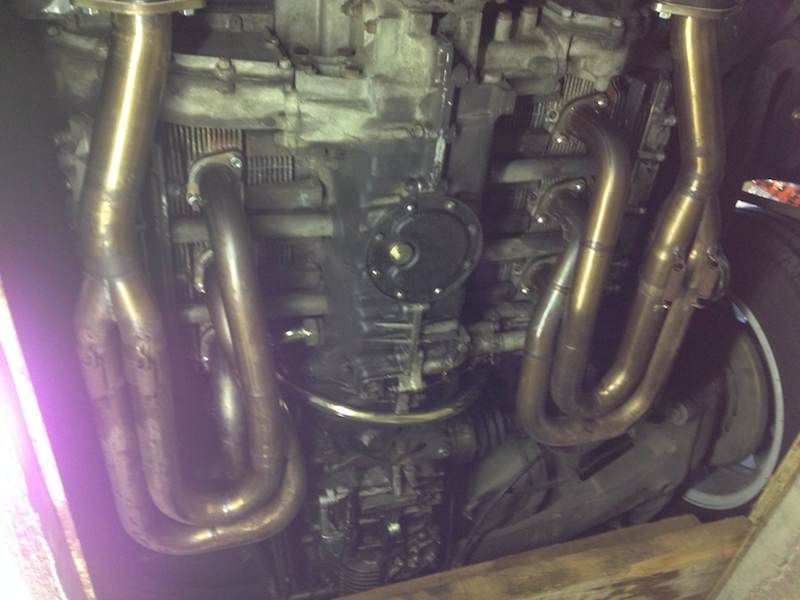 The hardest part was probably the exhaust hanger straps, those seemed to be an inch too short. Got it to work with zipties initially to tighten and 10mm longer bolts than the longest of the ones shipped with the straps.
Impressions with the 2 in 1 out Dansk Sport muffler:
Sound: day and night! Lovely burble, not too loud but you can finally hear the engine, and no drone.
Go: Seems to have a little better throttle response and a lot more go above 4k RPM. Much more enjoyable to drive to me.